---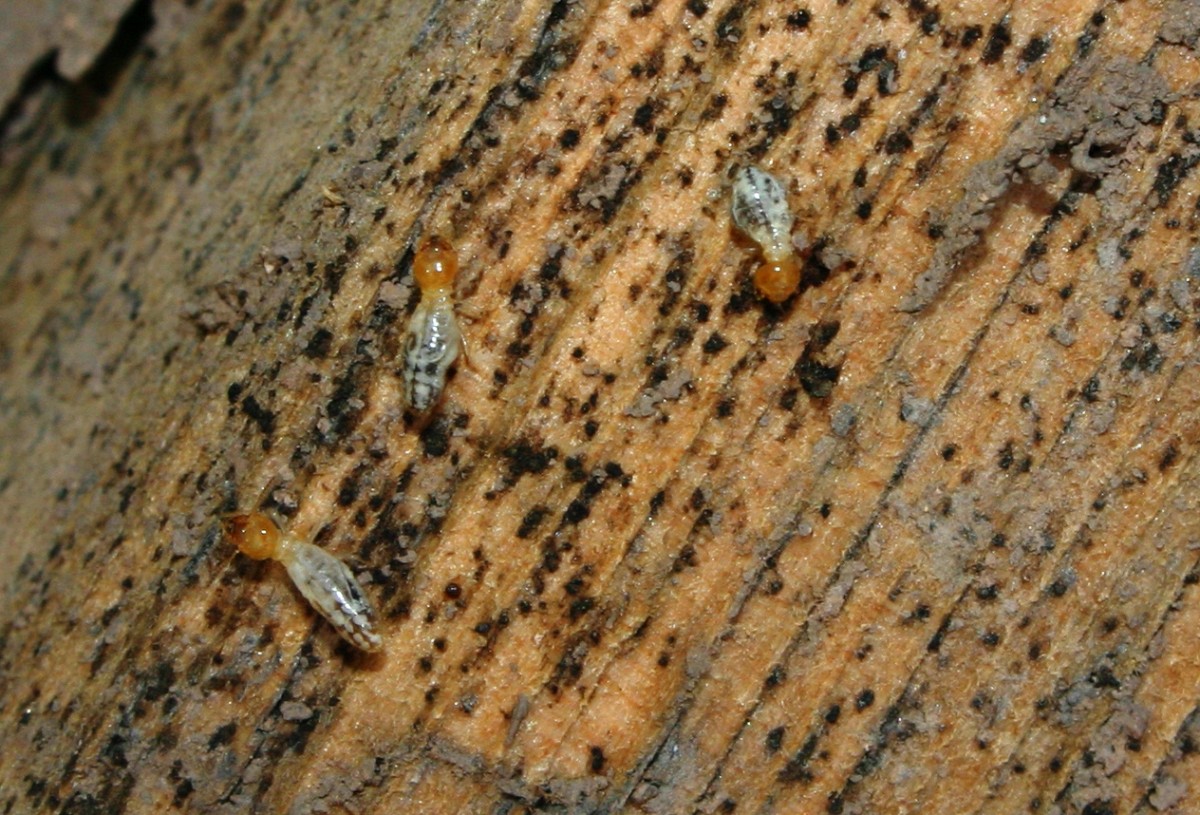 WHAT OUR NETWORX CONTRACTOR DID FOR US: Thorough application of termite treatment.
WHY WE CHOSE HIM: Courtesy, very reasonable price.
Uh oh. We were remodeling a rental house that we own, which had been rented to the same tenant for 20 years. A long time ago, we had had that house tented for termite control, which we followed up with an annual service for a while, but along the way it got dropped. But now our remodel contractor was telling us that he'd just spotted a termite.
Well, we do live in Orange County, California, an area where termites just go to town eating the wood, so we decided we needed to have the house checked as part of the home renovation work. When I went online to look for local termite people in Fountain Valley, Networx came up. They recommended 4 different termite treatment businesses; I said I was interested and the next day I received calls from a number of them. I set up appointments for bids with the first two but after that, I told the callers, "Listen, I've already got people coming, so I don't need to see anybody else until after they've been here."
The first young man who came was very, very professional. After he spent an hour checking the rental house, he reported that we had termites all over the place, which didn't surprise us a bit. However, what did surprise us was when he told us how much his service would cost. We thought, "Oh my gosh, we don't want to pay that much! Let's see what the next person has to say."
The next gentleman that came was Michael Powers from Termite Science. And he was just a very nice homey type guy, so courteous. He looked around and then told us all the places we had termites, which were the same as the first pest control company had said. Then he asked if we wanted the house tented. We said no.
Our objection to the tenting was that it takes 3 or 4 days. We were just finishing the remodel and didn't want the additional delay. In addition, we were told that tenting doesn't get down to where the subterranean termites are as well as localized treatment does. Not only did we not have the time, but we thought we were doing a better job by not making this choice.
So Michael said, "Well, I can do as good a job treating it otherwise." So he told us what kind of treatment he planned to use, which once again was the same as the first company. We asked, "How much will that be?" He quoted a price which was slightly less than half the first estimate! After I asked about a discount for military (which we were) and senior citizens (ditto), the whole thing went down to an even more affordable amount.
We had one problem: there was a place in our little rafter area that had been closed off almost completely by building drawers in a walk-in closet … and Michael was, shall we say, a rather good-sized guy. So I said, "Well, Michael, if we give you the job, you won't be able to get into that space. Do you have a skinny person, too?" He laughed and assured us that he had a skinny helper.
So ultimately, we chose to go with Termite Science. Michael showed up on the Friday at 10:00 am, the day and time we had agreed on, together with his helper Reuben, a slim young man as promised. They worked until 3:00 or 3:30 and they regularly updated us as to exactly what they were going to do and where they would be. At one point, my husband was out painting the ledge behind the house and Michael said, "We're going to be treating the patio cover. Would you mind going inside for a while? I don't want any of these chemicals to get on you." He kept us so informed.
They sprayed under the eaves and through the crawl space in the attic with a long-lasting product. They bored holes in the house's outside walls, which they filled with their treatments. Afterwards they plugged the holes and instead of leaving little white spots, they painted the walls. It was really neat because the different sides had faded unevenly from the sun, but they matched each one according to its color. They were really good.
Then they did all the ground around the house and inside the roof overhang. They were so thorough that towards the end, I was hoping they would finish up so we could leave!
At last, he came to tell us, "We've done everything now." He went over their promise to come back next year and do the whole treatment again, for no additional charge. Now that is a wonderful deal. He also told us that if we or our renters see any bugs to just give him a call and he'll come over and treat them for no additional cost. Finally, he told us that his company offers the option of an annual termite inspection contract, which we can decide on when they come back for the second treatment.
It was a wonderful experience. They did everything they said they were going to do, worked diligently, and were unfailingly polite. My contractor was so impressed with Michael he asked for his card so that he can recommend him to future clients.
My advice to homeowners is to look for a contractor who:
Is dependable, first and foremost, someone who shows up when you've agreed on. And if they're not able to be there, text and let you know.
Is talented to do all kind of tasks.
Lets you know how they'll be proceeding and how long disruptive jobs will take (like when we had the popcorn taken off the ceiling).
Has references from satisfied customers.
Bids in the middle pricewise – not the cheapest, not the most expensive.