Composite Fencing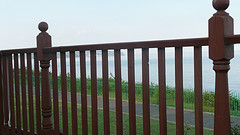 Of the many popular fencing materials, composite substances are one of the most widespread. With the look of wood still a favorite among homeowners, more and more people want durable, easily maintained faux wood materials. At the same time, today's environmentally-conscious homeowners are searching for greener substitutes to non-reusable materials. As a result, wood alternatives like composite fencing are the new trend sweeping the fencing market.
Advantages of Composite Fencing
Composite fencing is made of two or more different materials bonded together -- generally, wood fibers plus recycled plastics from grocery bags, milk jugs, and other post-consumer waste products. Because composite materials contain visible wood fibers, they resemble wood more closely than does vinyl. Composite fencing can have the appearance of cedar, redwood, walnut or other species; and comes in a variety of colors and styles. Its solidity makes it long-lasting and almost maintenance-free and it has more design options than wood and vinyl fencing, including woven patterns.
Composite fencing is also more durable in cold weather than vinyl because of its wood fibers. Vinyl fencing may become brittle and crack if it receives a blow, and is also more likely to expand and contract with temperature changes. Wood fencing tends to warp or rot in excessive humidity. Composite substances, however, resist weather damage, as well as decay due to insects.
Additionally, composite fences don't need painting or staining like natural wood and don't have a reflective glare like vinyl fencing. They can hold up to stronger winds than wood, withstanding even 100 mile-per-hour winds. In addition, composite fences are simple to clean. Most dirt can be easily removed with a rinse or power wash and more stubborn stains may be removed with detergent or other common household cleaning supplies.
Disadvantages of Composite Fencing
Composite fences are more expensive than wood and vinyl fences, costing between about $15 and $25 per foot. Also, because composite fencing is made of recycled materials, there may be some variations in the color. Over time, composite fencing may fade due to sun exposure. When you need to replace damaged panels, it might be hard to find an exact color match.
If you're planning on putting up a fence around a pool, be sure to check whether your composite material will withstand chlorinated water, as many composite fences can be stained if splashed on. Furthermore, because the surfaces of the composite materials are nonporous, they're difficult to paint. If you find that after a period of time you desire a different color, contact a professional painter who knows how to select the right paint for the job.
Installation
You can hire a professional fence contractor to install a composite fence for you. He will know how to select the best style of fence for your home. Alternatively, you could purchase composite fencing on your own from a local home improvement store, typically in 6-foot panels. Installation, however, is a difficult task which requires digging and laying cement. Unless you have considerable experience, contact a skilled fence contractor.
Whether you're looking for a resilient privacy fence or a rustic post-and-rail fence, composite materials are an excellent choice, and will not only last, they'll also look good.
Updated August 16, 2018.
Looking for a Pro? Call us at (866) 441-6648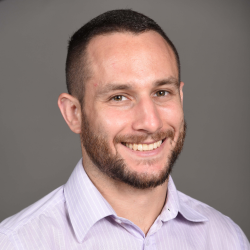 Top Cities Covered by our Fence Contractors