Color Combinations for Bath Tile Design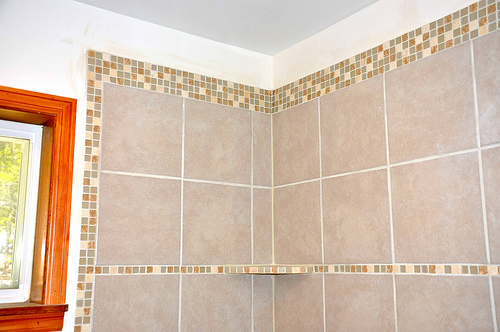 Bath tile comes in many, many shapes, sizes, materials and colors. Added on top of that is the expense of the tile and the cost of tile installation. It's no wonder homeowners can go dizzy from considering bath tile design choices. But fear not -- here are surefire color choices to get your imagination going.
White on white: The most classic of all classic bath tile design color combinations is white on white. Simple white tiled floors with white subway tile walls and countertops can be dressed up or down with wall paint and accessories. While it can appear sterile, it can also look incredibly crisp and clean as well.
Blue and white: Blues of any shade and hue will always work well with white. Blue and white Delft or Portuguese tiles are softer looking classic combos, while more complex blues such as turquoise or navy will pop against bright whites.
Black and white checkerboard floors: This bath tile design scheme has been around for centuries and works equally well in large and small spaces. A white tile wall with black and white checkerboard banding can be fashion forward or retro-vintage looking, depending on the architecture and styling.
Pink, turquoise or yellow glazed ceramic tiles: With black banding, these colors are common in homes built in the 1940s and 50s. Homeowners used to be quick to tear out these tiles, seen as both dated and difficult to decorate around. However, as vintage goods are becoming evermore desirable, people are thinking twice about removing classic color combos.
Yellow and gray: These colors have recently become a sought-after choice for the bathroom. They form a less strong contrast than black and yellow, yet maintain an "edge."
Bottle greens and teals: Anything water-related tends to be a big hit in bathroom decor. Watery sea glass colors such as bottle greens and teals will make for a fresh, yet relaxing bath tile design.
Neutral color palettes: Neutral-colored tiles are always a popular choice and the sandy, rose beige and light brown hues found in tiles of tumbled marble and other natural stones are an upscale way to create a neutral palette sure to please even the most color-phobic.
Black and contrasting color: Black tiles on the floor, walls and/or ceiling can be mixed with nearly any other color tile to great effect, or used alone. A richly textured black tile will make for a showstopper of a space, if tricked out with just the right amount of color.
Primary color tiles: Blue, red and yellow are excellent choices for kids' bathrooms. The brightly colored tiles will play off one another for a bold, fresh bath tile design scheme.
Mixed metallic tiles: Metallic tiles might be considered "new neutrals" as they come in any color, or combination of colors, you can imagine. These provide an excellent accent to more traditional white, cream or black tiles.
Consult an expert tile installer for more bathroom color ideas.
Updated April 29, 2018.
Looking for a Pro? Call us at (866) 441-6648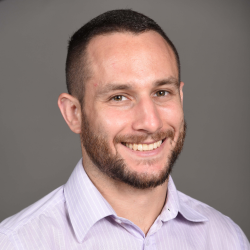 Top Cities Covered by our Remodeling Contractors