Tips for Cleaning Grout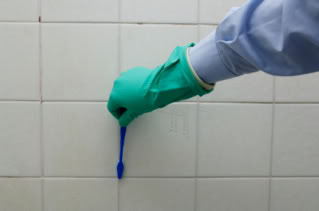 Tile is a popular material used for floors, walls and backsplashes because it's easy to clean, durable and appealing. However, the grout in between the tiles often becomes dirty and is usually quite difficult to clean. Grout, unlike some kinds of tile, is neither stain-proof nor waterproof, and as a result, must be cleaned periodically, especially if it's in a high-traffic location. For example, if you live in a rainy area like Minneapolis, Minnesota, entering your home with wet shoes will get your grout damp and dirty. However, if you clean the grout, not only will this keep your tile looking good, it will also remove mildew and grime, leaving you a more sanitary surface.
Cleaning Grout
Regular cleaning methods, like vacuuming or mopping do not work on grout, and may even make it dirtier. For smaller or lighter stains, you can clean the area on your own with a few household tools. Baking soda and vinegar is one popular cleaning solution, while some claim lemon juice is very effective. Alternatively, if your grout is light colored, you can use bleach to restore its color. With a toothbrush or any other small brush, you can wash away the stains with just a little effort. There are also a number of specialized cleaners available at local hardware stores, but be sure to wear gloves when dealing with harsh chemicals.
Preventive Measures
One way to minimize the frequency of cleaning the grout is by applying a sealer. This will prevent the buildup of dirt and stains, though subsequent applications will be needed over time, probably every 1-3 years. Additionally, professional grout cleaners can be contacted, who can steam-clean the tile, and provide other high-powered, specialized treatments.
While their equipment will enable them to do a more effective, longer-lasting job than if you were to clean it on your own, this too will not last forever. The toll of aging will always be apparent to some degree or another; no matter how many times the grout is cleaned. If you're looking for a completely new, spotless and shiny look, the only course of action is to replace the grout completely.
If you need to install new grout, it's important to hire a professional tile installation expert to ensure quality results. There are a wide variety of grouts, including cement-based, epoxy, and urethane. Additionally, depending on the spaces in between your tiles, known as grout joints, you will need either sanded or unsanded grout. An experienced professional can best determine your tile's needs.
Tips
It's important to make sure your grout is installed properly. If not, leaks can develop if water seeps through cracks and crevices in between the tiles. This is especially important in bathrooms where there is a lot of moisture. If not properly sealed, water damage can occur which will require a plumber in addition to a tile installer.
Be sure to take care of your grout and have it cleaned on a regular basis. Maintaining your grout can keep your tile looking good while also create a more sanitary environment.
Looking for a Pro? Call us at (866) 441-6648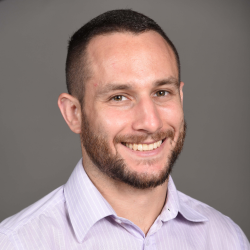 Top Cities Covered by our Tile Contractors