My Floor Tile is Cracking – What Should I Do?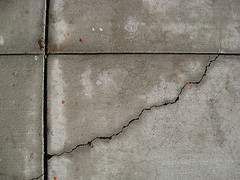 source: Flickr: shaire productions
Tile is a very popular material for floors, for its durability as well as its appealing look. However, like any surface, it can only bear so much and your floor tile may eventually crack. When this happens, the first thing to do is locate the cause. Don't attempt to fix the tile without solving the underlying problem; any repair you do may only be temporary and the cracks can return or increase. Read this guide to troubleshoot your cracked floor tile.
Reasons for Tile Cracking
There are several reasons for cracked tile:
Impact. If your floor cracked after receiving a sharp blow from a heavy object (such as a dropped cooking pot), the only thing you'll need to do is replace the damaged tiles ... and be more careful in future!


Subfloor issues. If the cracking is a result of issues such as a cracked subfloor, incorrectly spaced joists, or protruding screw heads, these will have to be dealt with in addition to the cracked tile.


Natural causes. Natural circumstances such as moisture penetration, pressure changes, or aging can also cause cracks. If the tiles are on your patio, a common cause for cracking is the freeze-thaw cycle. In areas with cold winters, porous tiles like terracotta contract at freezing temperatures and then expand during mild spells, eventually leading to cracking.
Tiles Replacement
In a case where cracking is minimal or has occurred in only a small number of tiles, and/or the floor is in a location where aesthetics don't matter to you, the easiest, most inexpensive solution is DIY patching. For a larger, more visible area of cracked tile, contact a tile contractor for expert help.
If you need to replace a tile, one of the most difficult things is finding a match, because most manufacturers discontinue old patterns and colors as new ones are introduced. Search your garage or basement for any extra tiles leftover from the installation. Otherwise, contact local tile dealers and see whether they have a match. In addition to matching the tile, you'll want to match the grout color to make the repair as inconspicuous as possible.
When the crack is in the shower, it's important to replace the tile as soon as possible. An untreated tiling crack could lead to leakage.
How to Prevent Cracked Tile
Are you planning to have new tile floors installed? Take these precautions to prevent tile cracking in the future.
For a concrete subfloor, the most effective thing to do is add steel reinforcing bars when the concrete slab is poured. This will prevent formation of cracks in the concrete, which lead to "reflective" cracking of the tile. Another solution is to install a crack isolation membrane on top of your existing concrete subfloor.
For a wooden subfloor, make sure the wood resists sagging and bending. If not, the tile, which is extremely brittle, could crack when walked on. As necessary, reinforce the subfloor with ¾" plywood sheeting. Do not adhere your tiles to plywood directly, because it will expand and contract in response to changes in the home humidity, resulting in cracked tiles.
For any type of subfloor, ensure that it is clean, dry, and level before your tile installation. Consider adding 1 or 2 layers of underlayment.
To minimize moisture penetration, avoid gaps between your tiles and the grout. Finish the grout with a waterproof sealer.
While tile is an extremely durable material, cracking can occasionally occur. If your tile is cracking, contact a reliable tile expert to help you determine the cause of the cracking and inform you of your options.
Updated December 20, 2017.
Looking for a Pro? Call us at (866) 441-6648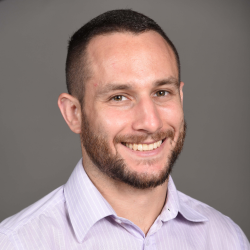 Top Cities Covered by our Tile Contractors