Choosing Rugs and Carpets
Rugs and carpets are an integral part of nearly every design plan. As the floor takes up a large percentage of the overall space in a room, choosing the right floor covering is a major part of the design decision process. Rugs and carpets need to be beautiful, but also functional and durable. The following is a basic glossary of types of rugs and carpets and how they can be used in the home.
Broadloom
Generally known as wall-to-wall carpet, broadloom, as its name implies, is carpet that is woven on a wide loom. Broadloom generally comes in 13'-wide runs in either a solid or regular repeating pattern. It can come in cut loop or continuous loop pile, or a mix of both for varied textural appeal. Broadloom can also be cut to a specific size or shape (including ovals and rounds) and bound for a customizable rug option. This is a great idea for budget projects or when an area rug with an overall repeating pattern is desired. Broadloom is purchased by the linear foot, and you have to pay for all the wasted scraps.
Carpet Tiles
One of my favorite products for great flexibility is modular carpet tiles. Similar to hard surface floor tiles, carpet tiles are smaller pieces of carpet with attached carpet pad (generally 16"-19" square) that can be installed right on a sub-floor of plywood or cement. This is an easy DIY project, and one of the best things about modular carpet tiles is that if you get a stain in one place, the tile can be lifted off and replaced.
Flor carpet tiles are the industry leaders for their availability in a wide selection of colors, textures and styles. Carpet tiles can be installed wall-to-wall or even as area rugs.
Oriental Carpet
Authentic Oriental carpets are handmade by either knotting or weaving the wool or silk yarns onto a backing fabric. Oriental rugs can be from China, Tibet and Vietnam to Turkey, India and Iran, and other regions. The rugs are identified by their geographic region, and their specific designs will reflect those regions. Rugs come in all sizes, from small prayer mats from the Islamic tradition to enormous room sizes.
Many rugs and carpets today are made in the style of an authentic Oriental but are machine-made, thus making them much more affordable. Oriental carpets are elegant and exotic in style and can be used in both traditional and contemporary design settings. A quality handmade rug can last 50 or more years.
Grass Rugs
Seagrass and sisal rugs are very popular for their natural look and feel. They make for an excellent textural background to a design plan and are very reasonably priced. Grass rugs can be installed wall-to-wall or cut to specific sizes and bound for a custom area rug. Additionally, many retailers, such as Pottery Barn, carry a wide variety of standard sizes.
Flat Weave
Also known as dhurries, flat-weave carpets are made from cotton, wool or chenille yarns that are tightly woven together. They come in many sizes and styles and the pattern is the same on both sides. Their tight weave makes them highly durable and often, cotton flat weaves can be easily washed right in your washing machine (size appropriate, of course!) These are a great choice for hall runners and large, open spaces.
As with any decorating decision, determine your need, your budget and the style that appeals to you, and the right choice for rugs and carpets will be made much easier!
Related Articles
Looking for a Pro? Call us at (866) 441-6648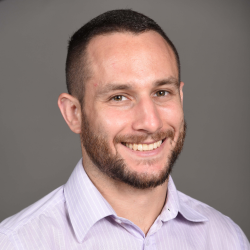 Top Cities Covered by our Tile Contractors