Choosing a Deicer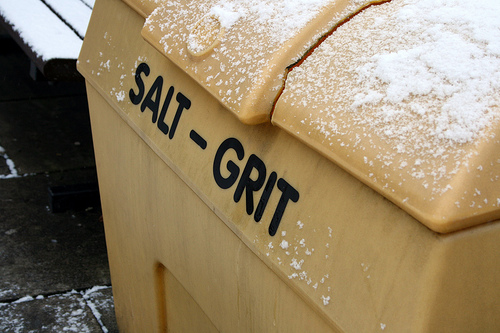 Tim Seymour, manager of Aubuchon Hardware in Greenfield, MA has seen an increasing interest in "green" deicers in recent years. "The whole world is going in that direction. Ten years, fast forward, you won't be able to buy things like rock salt because they'll be outlawed," he predicts, adding that he personally uses "100 percent calcium chloride. It doesn't track into the house on my dog's paws. It also doesn't harm my lawn."
Many chemicals in deicers are known to cause burns on pets' paws, and in the case of cats can be toxic if they ingest the deicer while cleaning themselves. Find out more about choosing a deicer.
How Deicers Work
According to Doug Kievit-Kyler of the Vermont Agency of Natural Resources, chemical deicers generally work by either generating heat or extracting heat from the environment. Kievit-Kyler explains that contact between the ice and deicing chemicals creates "brine." "The brine seeps downward to contact paved and other impervious surfaces. (It) then spreads outward, breaking the bond between ice and cold surfaces." He points out that many commonly used deicers create an environmental hazard from runoff into bodies of water or damage to salt-sensitive vegetation.
The 5 Commonest Deicing Chemicals
When deciding on deicers read the ingredients to find out what you are really purchasing. Follow instructions carefully.
Sodium chloride, otherwise known as salt, began being used on roadways in the 1940s. Salt is cheap, but the most damaging to the environment according to research by Iowa State University. It is also corrosive to concrete and metal, and becomes less effective below 25 degrees Fahrenheit.
Calcium chloride comes in flake, pellet, or liquid form. Calcium chloride often out-performs other deicers due to its ability to give off heat as it melts, as well as being able to work at extremely low temperatures.
Potassium chloride usually has a high salt index and is known to damage foliage and inhibit root growth.
Urea, which is synthesized from ammonia, has a lower potential to damage foliage than potassium chloride.
Calcium magnesium acetate is a relatively new melting agent which is salt-free. Made from dolomite limestone and acetic acid, calcium magnesium acetate causes little damage to concrete or plants. It is often used in environmentally sensitive areas.
Reduce Deicer Use
When looking at deicers, you may want to consider ways to reduce or eliminate use. For example, you can use an ice chopper or garden edger to remove tough patches of ice, which is hard work, but better for the environment.
Time Your Deicer Usage
If you do use a deicer, timing the usage with snow removal can make a big difference. Ellen Brown on the website Thriftyfun.com suggests the following:
For dry/powdery snow, sweep or shovel the snow as soon as possible to eliminate the need for deicer.
For heavy/wet snow, apply deicer as soon as snow begins falling to prevent it from bonding and creating an ice barrier.
For sleet/freezing rain, apply deicer early in order to prevent build-up.
For significant snowfall, over two inches, shovel first and then put down the deicer.
Green Deicers
There are numerous green brands of deicer, such as "Happy Paws" or "Green Earth Ice Melter." You can find green deicers at most hardware stores, supermarkets, or online. "Green deicers are part of a larger movement. Sort of like 'one Styrofoam cup at a time,'" says Seymour.
A truly green approach to deicers suggested by paystolivegreen.com is the use of alfalfa meal. The site states that the meal provides better traction and melts ice due to its nitrogen content.
Cris Carl is a Networx writer.
Updated December 23, 2018.
Looking for a Pro? Call us at (866) 441-6648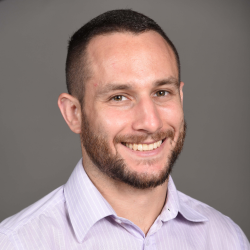 Landscaping Average Costs
Top Cities Covered by our Landscapers