Beautiful Built-In Benches for Your Deck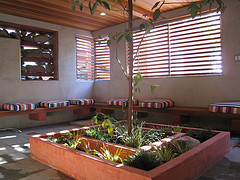 Whether your home already features an exterior deck or you are planning to build one, a built-in bench or two will add immensely to its beauty and usefulness. A built-in bench is a décor focal point that encourages family and guests to gather round. It gives off the message: "Sit down, relax and enjoy the summertime." Here's the lowdown on built-in benches for your outdoor space.
Beauty
Built-in benches create a classy custom appearance for your deck that will complement its original design. To enhance their good looks, use your Denver carpentry skills and incorporate handsome planters for flowers (or perhaps fresh herbs) into the design of the benches, whether as part of the seat back, the edges or an overhanging arbor.
Convenience
With built-in deck seating, there will be no more dragging deck chairs back and forth from the house … and no more worrying about where to keep them when they're not in use. Maintenance of your built-in benches is a breeze. Just paint, seal and hose them down the same as you do for the body of the deck. Make sure that any fabric used for cushions and seat backs is stain-resistant and easy-care – preferably zippered so you can remove it to machine wash.
Outdoor Dining
Picnics, barbecues and informal dinner parties on the deck are what summer is all about, aren't they? Built-in benches will provide you with a practical seating solution which can accommodate a number of outdoor diners in a relatively small space. A circular bench constructed around a deck-mounted firepit is a convivial, fun arrangement.
Storage
Built-in benches also mean built-in storage. Banquette-type benches can include a roomy slide out "morgue drawer" or a handy trapdoor-style lift-up top. Use the extra room to stash all the things you want conveniently close at hand: cushions, cooking utensils, pool toys, candles, mosquito repellent and shawls for unexpectedly cool evenings.
Comfort
Position your built-in benches so they won't be in strong sunlight during the hottest hours of the day – or screen them with a shade pergola. Well-made seat cushions will help keep you sitting more comfortably. In addition, you might want to use a back pad or lumbar pillows for spinal support. Make sure that there is plenty of room below the table for everyone's feet and knees; using a pedestal or treadle table will help with this.
Technical Specs
For maximum comfort, the backs of your built-in benches are best slanted at a five degree angle. The height of the bench seat should be 16 to 20 inches from the floor at its top and the depth should be a minimum of 16 inches … 24 inches for a slanted back. Allow 24 inches of width per person as well.
SAFETY TIP: It's important to note that if your benches are built to function as part of the railing system for the deck, they must be constructed to code for guardrails.
Advantages
Built-ins maximize the available open space, making them ideal for small decks. Everyone from kids to grandparents seems to love their cozy casualness. And speaking of kids, a major advantage mentioned by owners of built-in benches is that they keep exuberant little ones in their seats during an outdoor meal … well, at least one that lasts for less than 20 minutes.
Laura Firszt writes for networx.com.
Looking for a Pro? Call us at (866) 441-6648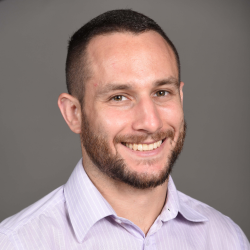 Landscaping Average Costs
Top Cities Covered by our Landscapers