Bathroom Tile, at Different Heights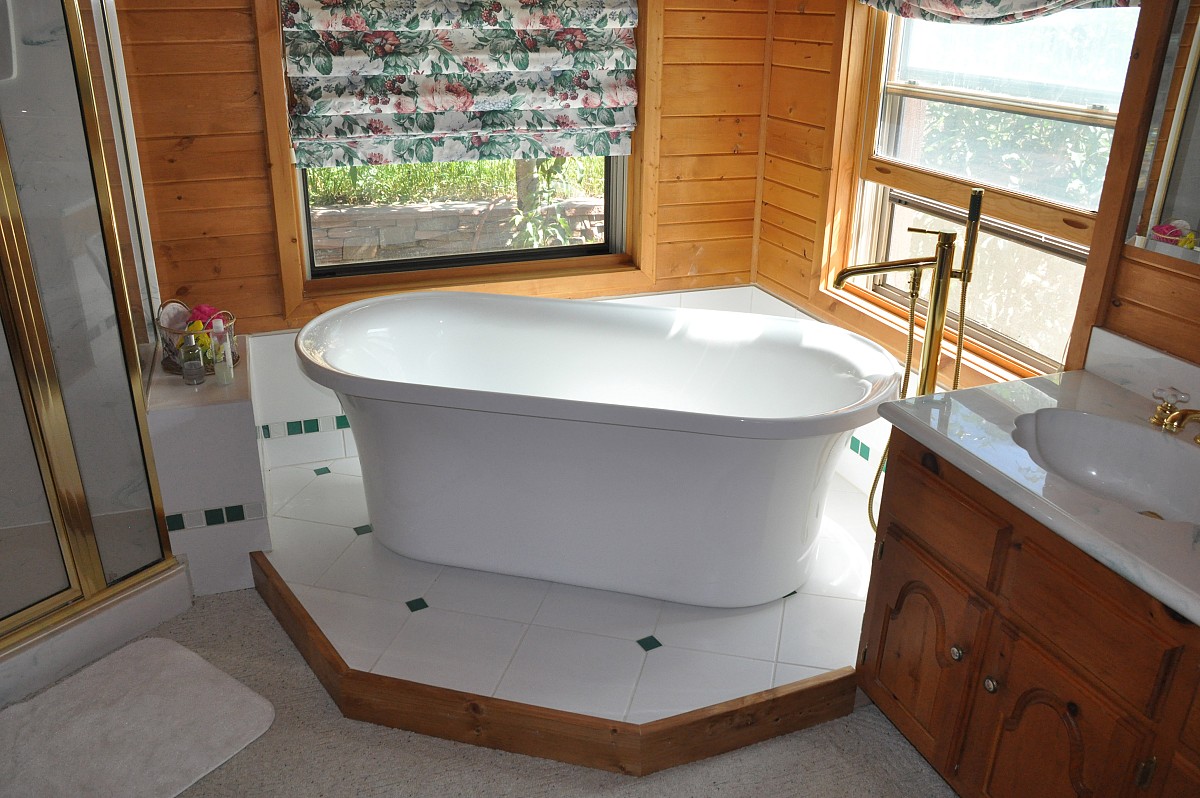 How high should you tile your bathroom walls? Floor to ceiling is chic, but tile wainscotting also makes an impact. This guide will help you decide how high to tile in your bathroom.
Standard Tub and Shower Walls
The minimum code height for a tub or shower enclosure's waterproof covering is 6' above the finished floor. A practical height, when working with full-sized 12" tiles, is 6 courses. Factoring in the grout lines, this meets the minimum with a bit to spare. When I install shower tile, about half of my clients go for tile all the way to the ceiling in the shower area. This extra tile work adds little to the cost of the project, yet gives a modern look to an older bath.
Tile Work Outside of the Shower
Tile baseboard height: The first level of wall tile comprises a "tile baseboard." This level of wall covering provides robustness for aggressive mopping and reduces the chances of mold growth due to moisture from a misaligned shower curtain or exuberant play by children in a tub. Tiles can be special bull-nosed tiles with a finished "edge," or cut from the basic floor tiles.
Tile wainscot: The next level up the wall provides additional protection above the baseboard level. This height also adds a design element that is gaining popularity in bathroom remodels. Just like its wood cousins, tile wainscot may be capped with a decorative "chair rail" in wood or tile. The use of accent tile and mosaics can break up a plain field and add texture and color.
Wall tile at the backsplash level: This level of wall tile follows the height of the backsplash that dresses up the back of the vanity and lavatory areas. Like the wainscot-height tiles, these are often capped with specialty tiles or moldings. Accent strips can encircle a room seamlessly and are often followed through the shower or tub areas.
Shower wall-height tiles: This is one of the less used heights for complete bathrooms, but is regularly used for walk-in shower or curbless type applications. These typically incorporate only a corner of the bathroom or extend along a single wall.
Floor-to-ceiling tiles: This is a bold and dramatic way to showcase a bath. A spa-like atmosphere can be experienced at home with floor-to-ceiling polished marble or tumbled travertine. As a bonus, properly sealed floor-to-ceiling tiles are quite mold-resistant.
You can look at your bathroom walls as a blank canvas, and you can look at tile as a palette with infinite choices. Remember, bathroom tile design isn't just about color and texture -- carefully consider the height at which you place tile on your bathroom walls when designing.
Kevin Stevens is a Networx writer.
Updated January 4, 2018.
Looking for a Pro? Call us at (866) 441-6648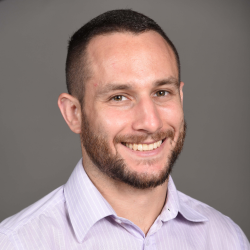 Top Cities Covered by our Remodeling Contractors