Estimating Basement Remodeling Costs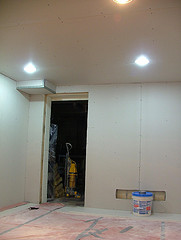 source: PseudoGil, Flickr.com
A great way to improve the look of your home and add more living space is to remodel the basement. This underused space can become a game room, guest bedroom, or many other useful additions to your home.
Estimating the cost of remodeling your basement is no simple task. Many variables impact the cost of a remodeling job, like the cost of materials, changes to existing floor plans, and labor. You won't truly get an accurate picture until you receive bids from local contractors. However, it is important to do research and attempt to evaluate the costs on your own in order to create a budget and set goals.
There are a number of ways to estimate the costs of remodeling in your region. One reliable source is the Cost vs. Value report published by Remodeling Magazine, which provides the average cost of common remodeling projects, per region. Another way to estimate the cost is to search for builder associations in your area who provide data on average job costs.
Once you have an idea of what other people are spending on basement remodeling these days, focus on your new basement. Create a basic plan of what you want to change and what materials you'll need. The more comprehensive your plan, the better estimate you'll get from contractors.
A breakdown of the costs involved:
Design Fees: Unless you're planning a simple remodel, it's a good idea to speak with local designers and architects to learn about different options and fees. Most contractors have their own on-staff designers and architects, so check with your contractor first.
Demolition: Depending on what you want to tear down and what it's made of, the fees can vary. For example, drywall and vinyl are less expensive to remove than plaster walls and glued-down carpeting.
Plumbing: The contractor should have his own plumber, but be aware that in rainy areas with lots of flooding, like Fort Lauderdale for example, extra weatherproofing may be required, and a sump pump may have to be installed.
Changing walls: Removing or opening up load-bearing walls is more expensive than non-load-bearing walls. Additionally, all wall removal comes with collateral costs for patching the floor and ceiling, and moving electrical and plumbing elements.
Building Materials: You can price most of the materials on your own, but be sure to add about 10% to bulk materials like flooring and building supplies to account for mistakes.
Now that you've planned what you want and considered the costs, it's time to speak to a professional. Basement remodeling is a specific area of expertise. Because of moisture and drainage issues, space constraints, and building codes to name a few, only an experienced contractor should be used. Many contractors will meet with you for a free consultation. Depending on how thoroughly you've planned your remodeling, the contractor can give you a general estimate of the cost.
Looking for a Pro? Call us at (866) 441-6648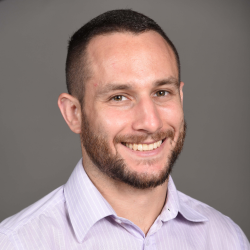 Top Cities Covered by our Remodeling Contractors