8 Ways The Perfect Paint Job Will Enhance Your Home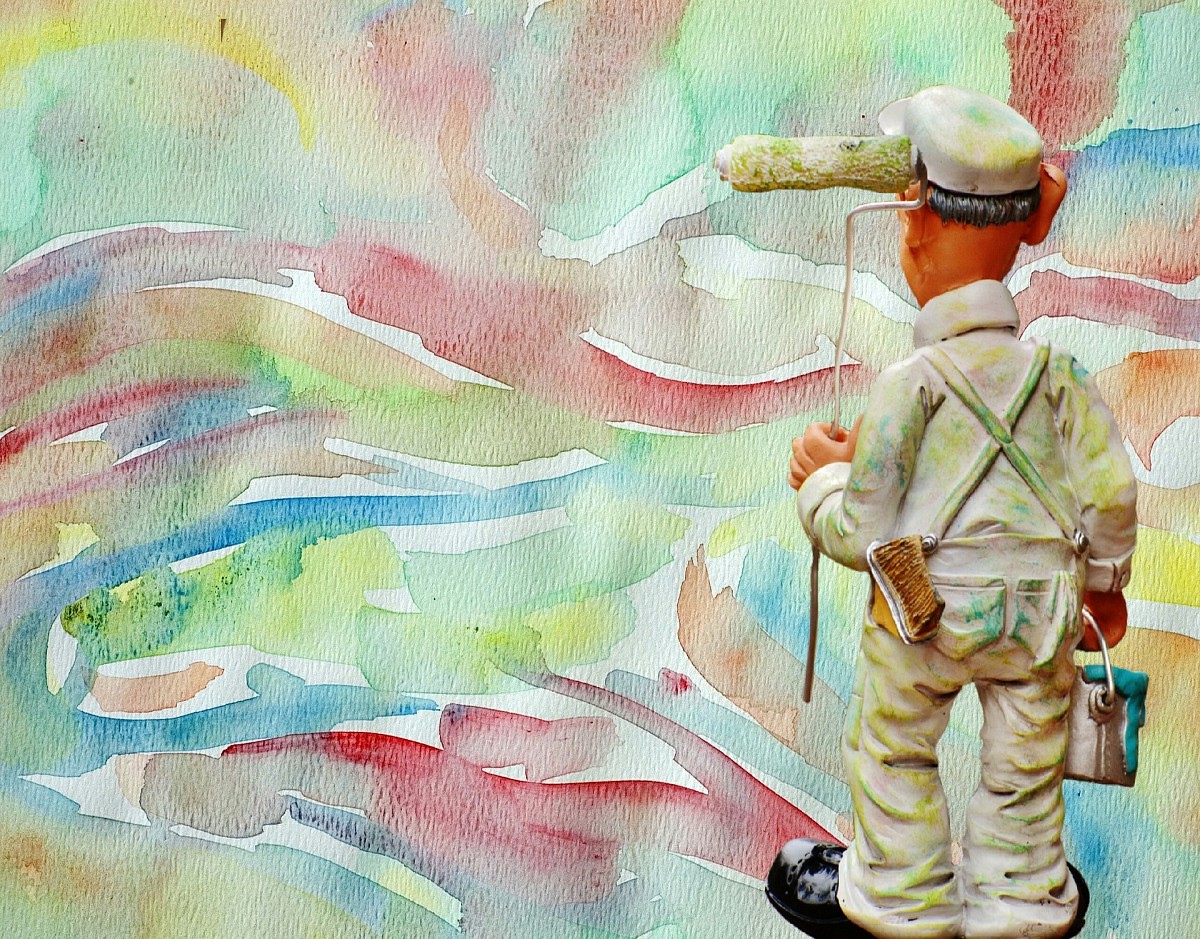 It's your home. Own it. The perfect paint job will go a long way toward making your house truly your own – the highly functional, yet personalized and comfy space you long for. To get started, carefully choose the appropriate type of paint, in terms of both color and sheen, and the proper painting technique. Here's how to use the right paint to enhance your home sweet home.
Accent fabulous features. Is your home blessed with amazing architectural detail … like beautiful old crown moldings or beams? Painting these gorgeous features to contrast with your wall color will show them off. White looks crisp against a more colorful background hue. OTOH, you might want to try trendy black or a dramatic hue -- coral or turquoise, perhaps. For your window frames, choose a warm earthy, shade (think brick red) to focus attention on a spectacular view.


Hide flaws. Play down uneven or dented walls by going over to the dark side of the paint spectrum, to colors like burgundy or rich gray. Not-so-elegant decor elements (for example, radiators or wiring conduits) will seem to fade away when painted the same shade as the wall or ceiling. To reflect less flaw-revealing light, go for flat latex, rather than high gloss. Textured paint or specialty techniques like whitewashing or sponge painting can be clever cover-ups, too.


Simplify household maintenance. Kitchens and baths are where house paint tends to take the biggest beating. High gloss paint makes for the easiest routine cleanup in these rooms and is moisture-resistant, as well; utilize it for areas like cabinets, trim, and above the sink if you don't already have a backsplash installed. Semi-gloss is great for larger wall surfaces. Avoid flat paint, which does not stand up well to dampness or scrubbing.


Create a cohesive vibe. You don't want to go too matchy-matchy (that could give you and your guests a headache awfully fast), but do decide on a basic decorating theme … please! Repeat the same paint colors throughout the house for a unified look, changing them up slightly by using different shades. For example, the dramatic chocolate brown you use in your great room can be toned down to creamy mocha in the smaller confines of your hall.


Bring the outdoors in. Are you a dedicated nature lover? Then paint the interior of your home a gorgeous garden fresh green like Pantone's Greenery and enjoy a fresh air vibe even when you're indoors. Add plenty of houseplants or vases full of flowers and foliage to make the paint color truly pop.


Enlarge small rooms. Select a monochromatic color scheme (walls, trim, and even major pieces of furniture) to expand a small space visually. Consider painting bold stripes; horizontal create the impression of extra width; vertical add height. You can also make the room look taller by extending the wall color a few inches onto the ceiling.


Add coziness to a huge room. Bring that overly large room down to size with just the right paint. A warm shade along the lines of a buttery yellow will add comfortable atmosphere a-plenty, as will an interest-catching paint technique such as stenciling or Venetian plastering.


Help yourself look better, sleep better, live better! Glowing tones of apricot, peach, or tan are uber flattering for every skin tone. That's why they're so popular in bathroom decorating; who doesn't need a little boost when you look into the mirror first thing in the morning? Blue is the most sleep-inducing color, according to Travelodge, the motel chain, who could well be called sleep specialists! In fact, the science of color psychology teaches that every shade has some special quality that can help to improve your life and your home.
Laura Firszt writes for networx.com.
Looking for a Pro? Call us at (866) 441-6648