7 Of The Hottest Outdoor Living Accessories This Summer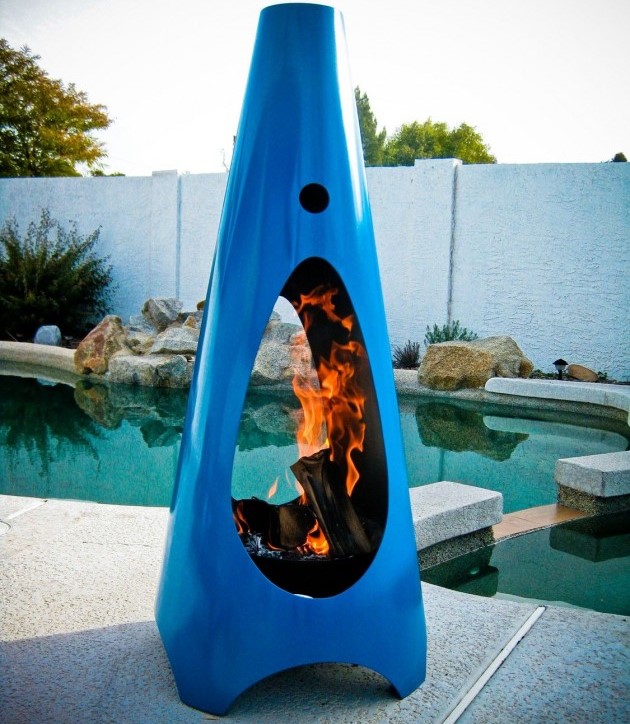 Believe it or not, summer is indeed on its way. One of the best parts of the season is playing, lounging, eating, and just generally relaxing in the open air. Make sure you'll be ready to maximize your outdoor fun in the sun with these 7 awesome accessories for deck, patio, or porch.
Truly great grill. My personal favorite in the grill sweepstakes this season has got to be the little BBQ that could – a mini propane grill small enough to fit on a tabletop, yet sufficiently large to sizzle 18 hamburgers. It's even got 2 individually controlled burners, so you can cook meat and veggies to perfection both at the same time. If you'd like to fancy it up, this cooker comes with almost as many accessories as Malibu Barbie – a removable cast iron griddle, a foldable stand, and its very own over-the-shoulder travel bag.


Petite pizza oven. Guess I'm thinking small this summer, but another compact outdoor appliance that caught my eye is a countertop wood-burning pizza oven. Somehow that evokes the essence of summer for me – lounging on my patio, snipping a little fresh oregano from my handy self-watering herb planter to sprinkle on the killer pizza I've just tossed together. Never mind that this un-supersized oven costs almost as much as an entire outdoor kitchen.


Ravishing "real" furniture. No more mismatched, sagging lawn chairs. Today's chic outdoor oases proudly feature real furniture, which is quite possibly nicer than what you currently have in your home. Think cute little bistro sets or even full-size dining ensembles. Must-have for the well-dressed outdoor living room: a cushiony sofa, complete with coffee table. Hmmm … do you ever get tempted to spend the whole summer outside on your deck? That's what I'd call the ultimate staycation.


Classy carpet. Outdoor carpet has come a long way, baby. First, it's highly practical – resistant to stains, soil, and mildew, as well as fading due to UV rays; and even anti-skid, for when things get a little lively out on the back deck. It is also amazingly attractive; install carpeting in your favorite color and patterns ranging from uber trendy geo prints to classic damask designs. Besides, carpet just feels so darn good under your bare feet.


Clever cooling system. That old-fashioned summer staple, the porch ceiling fan, has smartened up and officially entered the 21st century. Nowadays, its speed and light are controllable from your smartphone, eliminating the need for dangling pull chains or clumsy remotes. An evaporative cooler or a misting system are other clever solutions to help you keep your cool when it's sweltering out.


Stylish shade. A tough fabric shade sail is one of the easiest and least expensive options to shade your porch, deck or patio from the sun. For more extensive coverage, try a popup sun shelter/privacy gazebo. Apartment dwellers may prefer a balcony cover (a clever combo of sunshade, wind block, and privacy screen) which can be installed as a DIY project.

Fabulous fire pit. Once again this summer, the cozy, convivial fire pit grabs the title of hottest outdoor accessory -- yes, pun intended. Its newest incarnation is the chimenea, which is fabulously sleek, stylish, and even portable. Warm up the atmosphere and gather round the glow on your patio, deck (use a fire mat to protect wood surfaces, please), or even the most minuscule condo balcony.
Laura Firszt writes for networx.com.
Looking for a Pro? Call us at (866) 441-6648