12 Great Ways to Use Castile Soap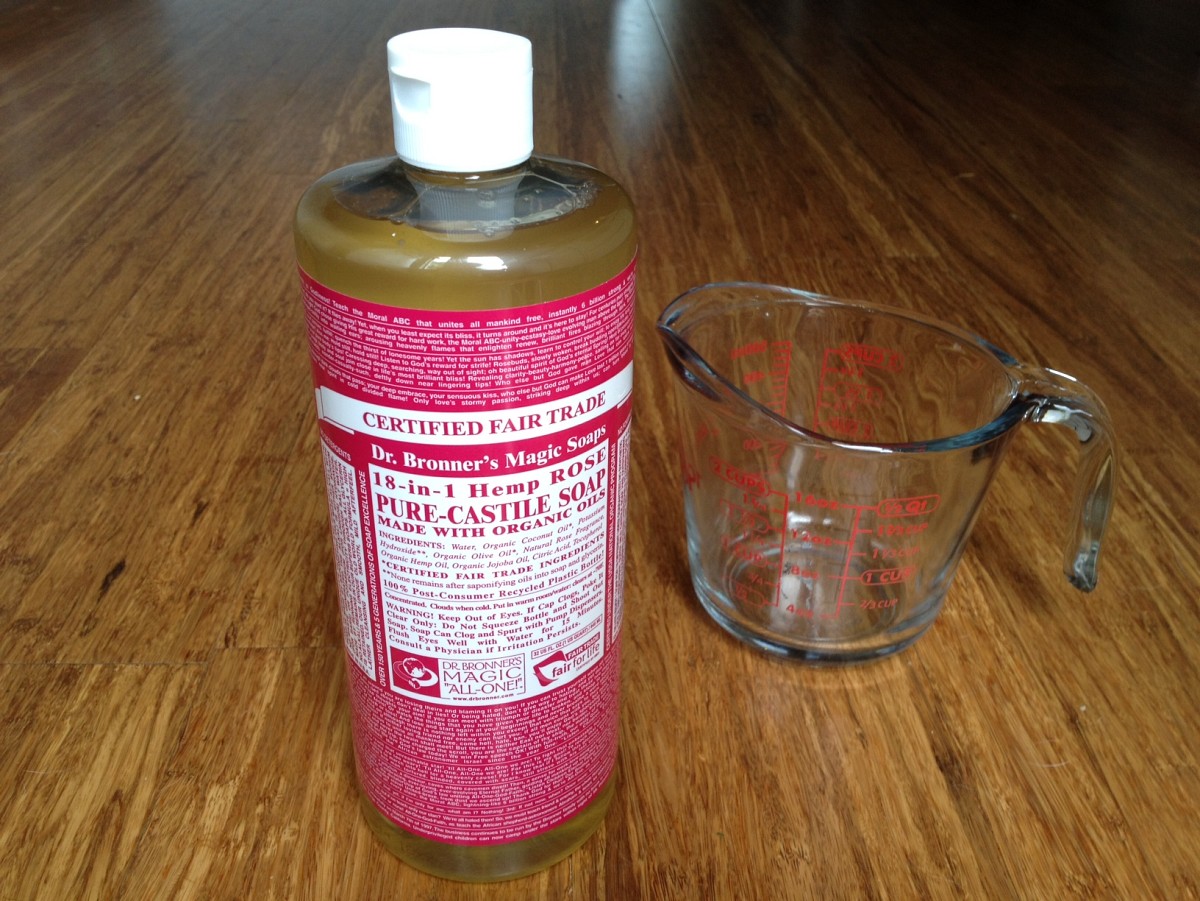 I buy my castile soap in bulk. I'm just a super twigs-and-granola kinda gal, which means I use castile soap by the bucketful. But don't worry, for those less committed to "crunchy" life, they also sell it in small, tester portions.
I never knew what "castile" was until I started using the stuff, but the moniker just describes a style of soap, not a brand. Think tissue, not Kleenex. Castile means that it's made from 100% plant oils (no animal products like tallow, which show up in most commercial soaps). It's also a true soap, not a chemical detergent, making castile soap completely biodegradable and very earth-friendly.
What follows is a list of ways to incorporate this cheap, environmentally awesome ingredient into your daily life. Some of the ideas are for newbies, or "hippie-lite." Others are out and out barefoot-moon-dancing-earth-mother. (Okay, maybe castile soap is not so hippie. Denver plumbing companies recommend hot water and castile soap as an all-purpose household cleaner, and they are plumbers, not hippies.) Pick and choose as you please. And don't forget, you can add various essential oils to each of these recipes, to customize and diversify your castile soaping experience. Maybe you like orange blossom to clean your tile floor, and peppermint on your dishes. Lot's of homeowners prefer lemon in the bathroom, and I love lavender in my laundry. Each oil or herb will confer its own properties. For example, eucalyptus is an antimicrobial, and chamomile is a relaxant. The possibilities are endless and it's fun to experiment!
1. Shampoo: Use castile soap as a stand-in for a harsh detergent-based shampoo. Give your poor head a break! Just mix castile soap with water in a ratio of 1:3.
2. Laundry Detergent: You can make your own laundry detergent with simple, common ingredients. Save tons of money and do the environment a friendly favor too. It's a win-win!
3. Tub Scrub: Make a tile or toilet "soft scrub" from baking soda and castile soap. Simply fill a spray bottle with a dilution of 1:3 castile to water. Liberally sprinkle the area you wish to clean with baking soda, then spritz castile solution on top. Scour with a sponge or scrub brush and watch the stains disappear. Also great on crusty stovetops!
4. Mopping Solution: Use 2 or 3 tablespoons of castile soap in a full bucket of water, and mop mop mop your floors to a sparkly new luster.
5. Dish Soap: Make a dishwashing soap (for hand washing) or a liquid hand soap (for washing hands) by simply mixing a 1:1 ratio of castile to water.
6. Dishwasher Detergent: Produce a fancier DIY liquid dishwasher detergent that's inexpensive and eco-friendly.
7. Soap Dispenser Refill: You can refill your foaming hand soap dispenser with 1 part castile soap to 4 parts water.
8. Body Wash: Use castile soap as a gentle yet efficient bath soap/body wash. They actually sell castile bar soap, but if you want to use the liquid just dilute it in a 2:1 ratio of castile:water.
9. Dog Shampoo: What's good enough for you is even better for your pet! Use the same ratio listed above for an awesome DIY doggie shampoo.
10. Toothpaste: You can actually use pure castile soap in place of toothpaste -- much better for your teeth than the nasty chemicals they put in most commercial pastes. Add a few drops directly to your wet brush. It works wonders, although the flavor takes some getting used to!
11. Veggie Wash: Make a simple veggie wash for cleansing all your produce. Add 1 tablespoon castile soap to 2 cups of water, and keep the mixture in a squirt bottle near the kitchen sink.
12. Carpet Cleaner: Finally, you can make an effective carpet cleaner by mixing ¼ cup castile into 1 cup water. Place the solution in the blender and let it fly until it forms a stiff foam. Apply as you would any other carpet cleaning product.
Updated April 29, 2018.
Looking for a Pro? Call us at (866) 441-6648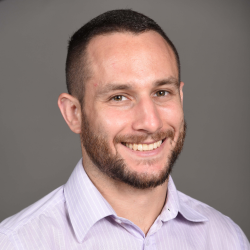 Top Cities Covered by our Cleaning Services