6 Flowers That Smell Like Candy
I'm a vegetable gardener. Or at least, I always have been until very recently. I love growing my own food and I've dedicated a lot of time and energy to learning the craft of small-scale food farming.
However, a recent move and certain circumstances have kept me from my veggie-growing ways this year. And now, in this new house, I'm feeling drawn to flowers for the first time ever. Flowers! Beautiful bright blooms, a rainbow explosion across my yard. All the shapes and colors and sizes; vines and stalks and shrubs and on and on. But mostly? Mostly I want the sweet, calming, joy-inducing fragrance that comes from fresh blooming flowers.
And I've been doing my research. Some people like it floral and perfume-y, others like it heady and tropical. Me? I guess because I'm used to growing food – I like my flowers to smell downright edible. So here it is, my top six picks for the most delectably-scented flowers you can find. These are the flowers that smell like candy!
1) Freesia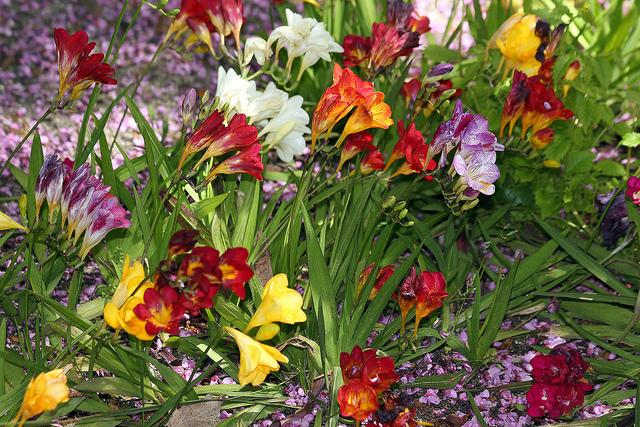 Freesia is a very sweet-smelling flower, almost reminiscent of strawberries or other summer fruit. Some people even describe it as smelling like Fruit Loops! But it's much more mild than that with subtle high notes of honey and mint.
2) Honeysuckle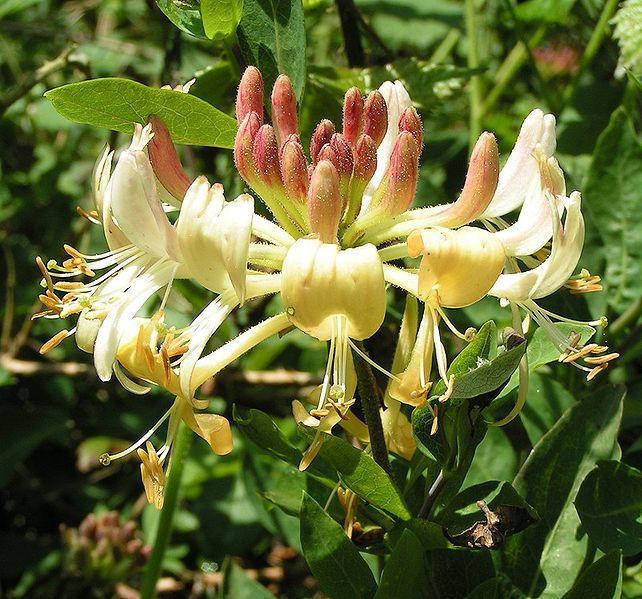 Honeysuckles are small fragrant flowers that grow on hardy bushes. They will fill your home with their sweet sweet aroma. Honeysuckle is a pungent, almost thick sort of scent, but it's fruity and warm with hints of honey and ripe citrus.
3) Lilac
Lilac is an iconic purple shrub that bears a sweet, almost overly sweet, and heady fragrance. Lilac is heavy while still feeling fresh, but it's definitely a scent that clings to the air. The odor is fruity (without any citrus) and carries a light touch of vanilla.
4) Strawberry-Scented Geranium (Pelargonium)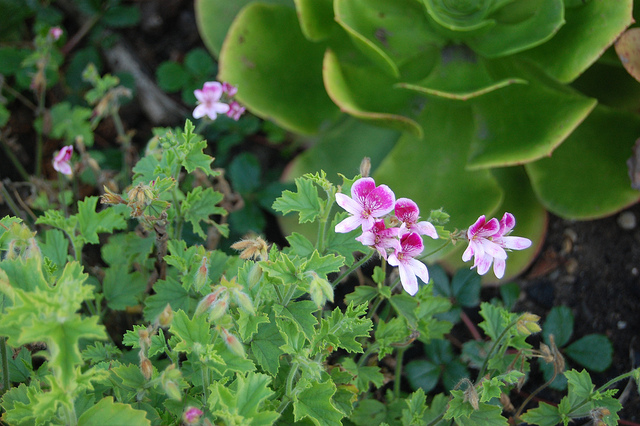 These delicate pink flowers will release their aroma at the slightest touch, so they're a great addition along your paths and walkways. They give off a sweet, berry-like fragrance with delightful lemony undernotes. The smell of strawberry-scented geranium is just perfectly refreshing.
5) Tuberose
Tuberose aroma is very strong, and almost cloyingly sweet. Almost. The smell itself is hard to pin down, and has been described as anywhere from grape candy to Dr. Pepper soda. One thing that's certain: tuberose has a very sweet, very exotic sort of aroma. It's sexy and it's rich. This kind of candy is for grown-ups.
6) Chocolate Cosmos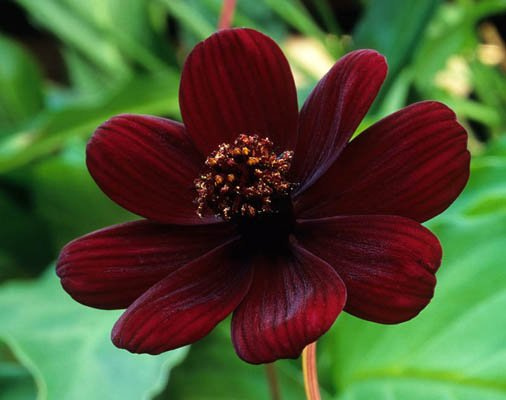 We couldn't talk about flowers that smell like candy without mentioning chocolate! And chocolate lovers, you are in luck. This particular variety of cosmos bears a deep burgundy flower. It looks just like the typical garden cosmos, except for that striking rust-colored hue. But most importantly, chocolate cosmos contain vanillin, the compounds found in cocoa, and thus they emit a rich, distinctly cocoa-like aroma.
So, are you inspired to get out there and start playing with flowers that smell like candy? To try and grow your own candy flower garden? I know I am!
Don't have time to plant a DIY flower garden? Then find an expert landscaper near you.
Sayward Rebhal writes for Networx.com.
Updated January 11, 2018.
Looking for a Pro? Call us at (866) 441-6648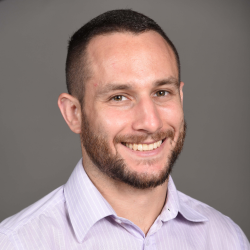 Landscaping Average Costs
Top Cities Covered by our Landscapers