10 Uses for Gin
Originally invented by a Dutch doctor in the 17th century as a cure for kidney ailments, gin has a long and storied history of off-label uses. While it is an essential ingredient in a great martini, the potent potable has also been put to more pragmatic use. The gin and tonic was created to ward off malaria in the tropics, and 19th century British sailors were commonly given limes to squeeze into their daily gin ratios to keep scurvy at bay.
Gin distillers each have their own secret recipe, which often includes exotic botanicals like citrus peels, coriander and licorice root. The one common element is the juniper berry, which gives gin its most prominent flavor, a mixture of conifer and citrus.
While gin's delicious flavor goes great in a cocktail, here are a few alternative uses for it:
1. Mouthwash: You know that feeling you get after a night drinking a few too many martinis? Well that's how bacteria feel when they encounter alcohol. If you can't stand the flavor of synthetic peppermint in your mouthwash, why not try gin? Mix in a few drops of thyme oil, which goes well with gin's juniper flavor, for an herbal anti-microbial kick.
2. Footwash: While you're swishing your way to fresher breath with a mouthful of gin and thyme oil, you can also try the mixture on your feet to eliminate foot odor.
3. Pickles: Whether you make your own pickles, or buy them from the store, adding a shot or two of gin to the brine is a great way to boost the flavor of your cukes.
4. Pie Crusts: Because alcohol evaporates at a lower temperature than water, you can get a flakier, more delicious pie crust by replacing some of the water in your recipe with vodka -- or gin. While you can use any kind of drinkable distilled alcohol, gin has a flavor that works especially well with savory pot pies.
5. Air Freshener: Fill a spray bottle with some gin and a few drops of essential oil for a homemade air freshener. The alcohol quickly evaporates, leaving behind the piney scent of juniper and whatever else you add in.
6. All-Purpose Cleaner: While you have a spray bottle loaded up with gin, use it to get rid of mold and mildew. For best cleaning results, let the stubborn spores soak in the alcohol for a few minutes before wiping them away with a damp cloth or sponge.
7. Arthritis Cure: Soak a bowl of golden raisins in gin and leave them for a week. Eat 10 of these boozy treats a day to rid yourself of arthritis pain. While it isn't really known why this cure seems to work, people speculate that it has to do with the combined anti-inflammatory properties of juniper, grapes and the sulfur dioxide used to keep the raisins golden.
8. Herbal Tinctures: Tinctures are a great way to extract the medicinal and flavor-bearing components of herbs. Simply cover a handful of dried herbs with gin and seal in a sterilized canning jar for a week. Then strain the mixture through a cheesecloth and you'll have a potent, great-tasting tincture.
9. Aftershave: A post-shave splash of alcohol-based aftershave keeps the skin tight, while cleaning out any nicks or cuts. While you can certainly go with a store-bought brand, the heady scent of juniper on your neck might lure you a martini-loving lady the next time you hit the town. (It may not be advisable to splash your face with gin before work, however.)
10. Soap Additive: Mixing a splash of gin into your liquid soap will give it a lovely added scent, while boosting its bacteria-battling capabilities.
For help cleaning your home -- whether with gin or more conventional methods -- hire a reliable professional cleaner.
Updated January 11, 2018.
Looking for a Pro? Call us at (866) 441-6648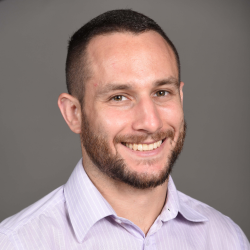 Top Cities Covered by our Cleaning Services