---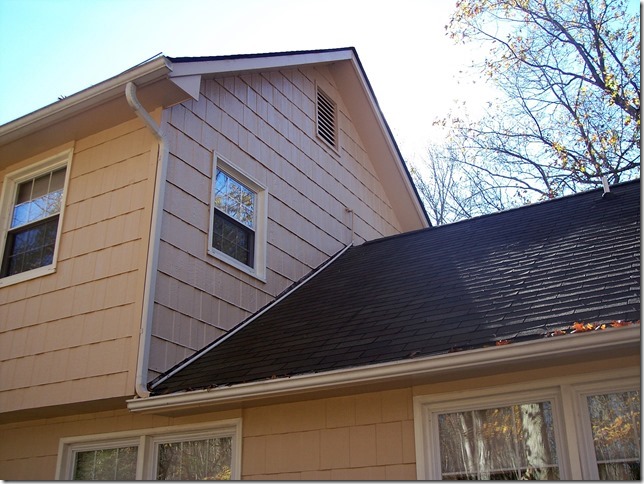 WHAT OUR NETWORX CONTRACTOR DID FOR US: Exterior house painting, including careful advance cleaning.
WHY WE CHOSE HIM: Referral we trusted.
Our house really needed a new exterior paint job; the last time it had been painted was 11 or 12 years ago ... and it showed!! The paint was fading and even mildewed in a lot of places. To top it all off, there was one part under the eaves where the bugs and wasps just loved to make their nests.
Finally, we decided that instead of trying to just wash the house down ourselves, we really needed to get it completely repainted.
I went online to see if I could find someone reliable … and I did! After we were referred to MMD Construction, we talked to him and felt so comfortable that we didn't look for any other bids.
He was very efficient; he started by making clearing off all the debris, even going up up on the rooftop to get rid of all the leaves and the insect webs. He cleaned everything that was necessary before he started painting.
We have a tricky area over the outside entrance to our basement, which is hard to reach. The guy who painted the house years ago had placeed a ladder across the roof just to help support himself, with another ladder to paint that most difficult part. But this fellow from MMD didn't need ropes or anything special to hold himself up -- he just used the folding ladder in different ways. He extended it out to where he could reach the top peak and paint the eaves of the house. I couldn't believe that he did that without any problem – no falling, no sliding, nothing! It was just like he was meant to do that, as if he had feet like a fly to hold himself in place.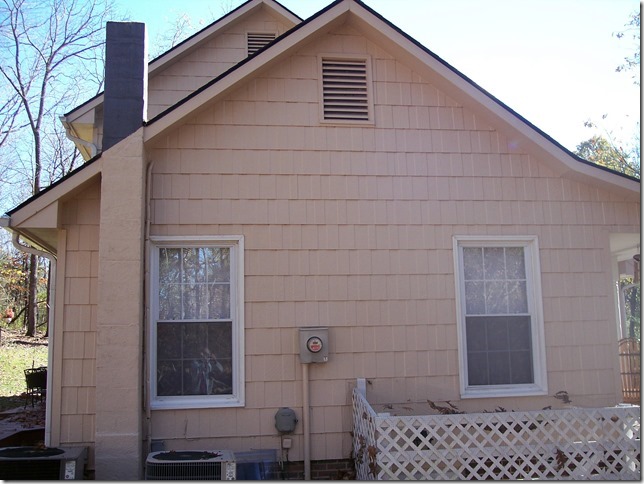 I wouldn't even have been able to stand up on the level part of the roofing, so I was very glad to have him to take care of the job. He was an excellent painter and also polite and courteous; I was very impressed with him. Everything was cleaned before he put the paint on the wall, and then afterwards he made sure everything was picked up and put away. He worked so fast, too. While he was painting the walls, I was doing the shutters, but he finished a whole side of the house in less time than it took me to paint just 6 shutters. I'd recommend him to anyone that needed house painting, inside or out.
I chose the paint myself, the same color as the house was before. The color doesn't show up well in the pictures, but it's called "adobe" and it has sort of a creamy yellow tint to it. You really need to stand close by when the sun is shining on it, to do it justice. I love it!
To anyone looking to hire a painter, my advice would be to go to a contractor referral service first, because their contractors are screened, and if you're not satisfied with the first company they suggest, just ask for another one.