---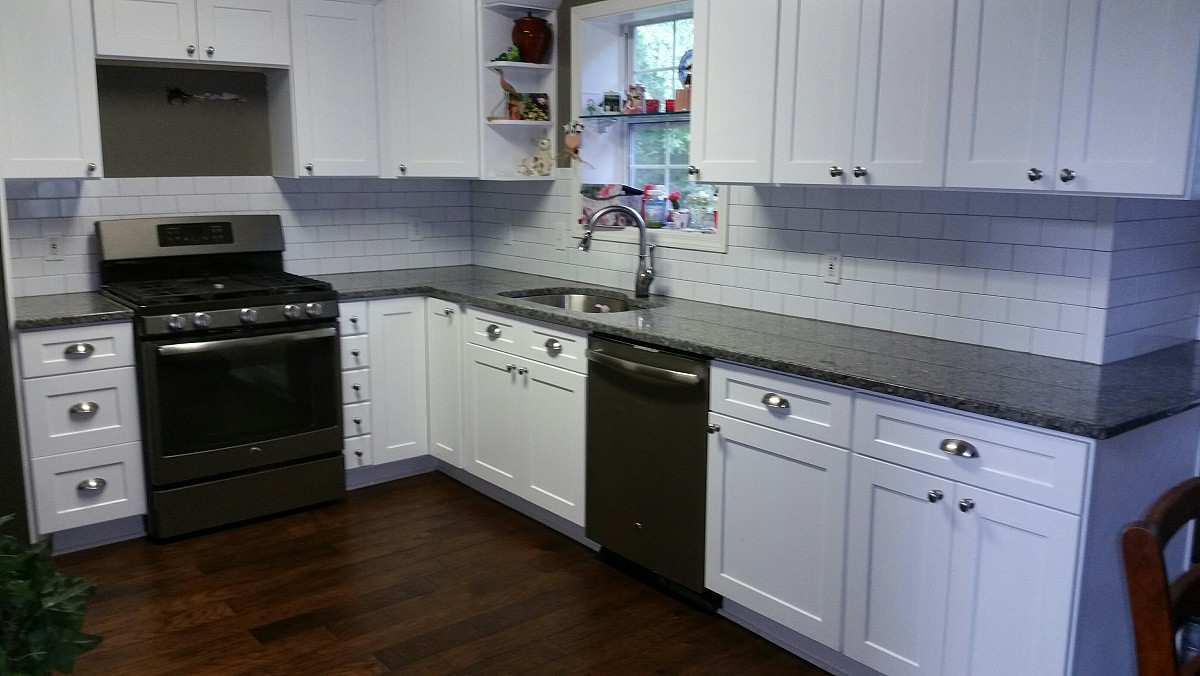 My wife and I were doing a kitchen remodel and wanted to have a tile backsplash installed as part of the project. We also planned to redo the floor of the guest bathroom.
First we bought the tile for the job ourselves. Then we needed to find a contractor to install the tile, so I went to the Networx service online. I submitted the form and one of the companies, Z-Rline Tile, called me back – I believe that's how it went.
It took him basically 2 days to install the kitchen backsplash and the floor. He was working together with a partner. They did a great job, including the cleanup. I would definitely recommend them to other people. I was very pleased with the crew; they were nice and they did good work.
There was only one little mishap. When they were installing the tile on the bathroom floor, they accidentally broke the toilet, but I had needed a new toilet anyway, so it wasn't a big deal. The contractor actually drove me to Home Depot because the toilet wouldn't fit in my car. He drove me down there and I bought and paid for a new toilet. Then he brought it back with me and they installed it. That was about the only mishap, really, but they took the time to make it right by driving me down there to get another one and also installing the new one for me.
So far, I have shown our new kitchen to a few friends and family. Everybody loves our kitchen, because we had the whole thing done, not just the backsplash. My wife loves it, too.
You can see the difference in the kitchen from the before and after photos attached. I don't have photos of the bathroom floor to show you, because I don't normally take pictures of the bathroom.
My advice to other homeowners who are looking for a tile contractor in their area is just to do what I did – go online and type in what type of service you want, and then wait for a contractor to get back to you and come out to your place.
I'll probably call upon them to come back out to do some more work. In the future, we're thinking about doing the upstairs bathroom – tiling and stuff. I would call upon Z-Rline Tile again.