---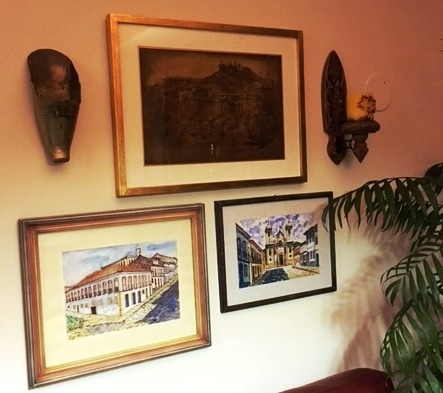 We just moved into a new home and we needed some help. Mainly we wanted a handyman to take care of a whole lot of small chores, especially hanging my pictures on the wall.
So my husband and I both looked for a contractor online. I went to Google to find a handyman near me. The search term I used was "picture hanging," something like that. My husband got responses from 2 people but I don't know which site he used. I got responses from 2 others.
Price was no doubt a factor in choosing someone, but also when I called, I looked for a rapport with the person I was speaking to … and that's a big reason why I chose American Quality Steel Inc. I don't care too much about customer reviews -- in this case I don't think I even read the company's reviews -- but for my husband, they're very important. That's how he chooses things. I prefer to talk to someone and get a sense of them.
I had the handyman service come to the house 3 times, on 3 different days. One of the days we were working together here 8 whole hours! (I wanted everything just so.) They helped me with everything, hanging pictures and wall art -- and even putting up the curtain rods and holders, which was a big job in itself.
They were very good workers and agreeable people – nice, quiet. I'd definitely recommend them to a friend or neighbor. They made a stressful time easier because they didn't complain or argue and tell me, "You should do it like this, not like that." Instead, they did everything I asked the way I asked, with a smile on their faces.
Thanks to them, we're all settled into our house now.