Winter Fan Rotation: More Heat for Less Money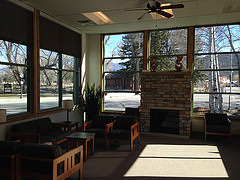 Ceiling fans are a great invention. First developed in the 1860s, these fans get the air moving and help cool your home in summer, while consuming much less power than a hi-tech air conditioning system. (In fact, many environmentally savvy folks use ceiling fans as a penny-wise, energy-sparing way to supplement their HVAC's efficiency in hot weather.) Many are constructed with an attractive built-in light fixture, too. But ceiling fans offer another benefit that is less well known. Winter fan rotation can work to warm your house when chilly weather comes around.
How Ceiling Fans Work
Ceiling fans are manufactured to circulate interior air. Usually powered by an electric motor, they're made with four or more large blades ("wings" or "paddles"), which rotate when the fan is turned on. These fans also include a pull chain, variable speed control, or wall mounted switch system to adjust rotational speed and direction, as well as governing the on-off function of the fan itself and any attached lights.
Unlike an HVAC system, a ceiling fan does not have the capacity to change the ambient temperature and either cool or heat your rooms. Instead, it creates movement in the surrounding air. In summer, this causes a breeze to blow onto anyone in the room, enhancing the natural cooling process of the body -- perspiration followed by evaporation. For this reason, the fan should not be left on when the room is empty. Because it will not cool the air, continuing to operate it will be a waste of energy.
Changing the Rotational Direction of Your Fan
Ceiling fans are fantastic when you live in a place with extremes of temperature, such as Minneapolis. Electricians explain that when the weather turns from steamy to shivery, your ceiling fan can still play a role in making your house comfortable. You'll need to change the direction its blades rotate in -- with most models, by simply flicking a switch from "forward" to "backward." This will adjust the direction from counterclockwise (normal in summer) to its opposite.
Remember the principle that hot air rises? This means that the expensively warmed air produced by your HVAC tends to head toward your ceiling, where it doesn't do you much good. However, a properly adjusted ceiling fan will "pull" the warm air downward to heat the lower portion of the room, where human beings usually hang out. You'll also benefit from adjusting the speed of the ceiling fan when the weather grows chilly -- set it slower so that you won't get that wind-chill effect you so welcomed on sultry summer days.
The Right Fan for You
Ceiling fans have been enjoying a surge in popularity since the energy crisis of the 1970s. Since that time, their style and functionality has improved while their price has decreased. Today, there is a huge variety available, many of which serve a decorative purpose as well as a purely functional one. Each residential ceiling fan is likely to cost you from about $50 to $250, depending on the size, quality, and elaborateness.
To choose ceiling fans, consider your budget and how many rooms you'd like to equip. If you are planning to use the fans for winter warmth as well as summer cooling, look for models with a "forward-backward" switch and an assortment of speeds, to make winter fan rotation possible. Remote controls are an added convenience. Consider, also, the square footage and height of your rooms and purchase ceiling fans to match these proportions. Finally, take into account your personal tastes and the interior design style of your home.
Laura Firszt writes for networx.com.
Updated December 17, 2018.
Looking for a Pro? Call us at (866) 441-6648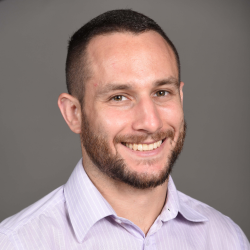 Top Cities Covered by our Electricians