Which Tile Goes Where?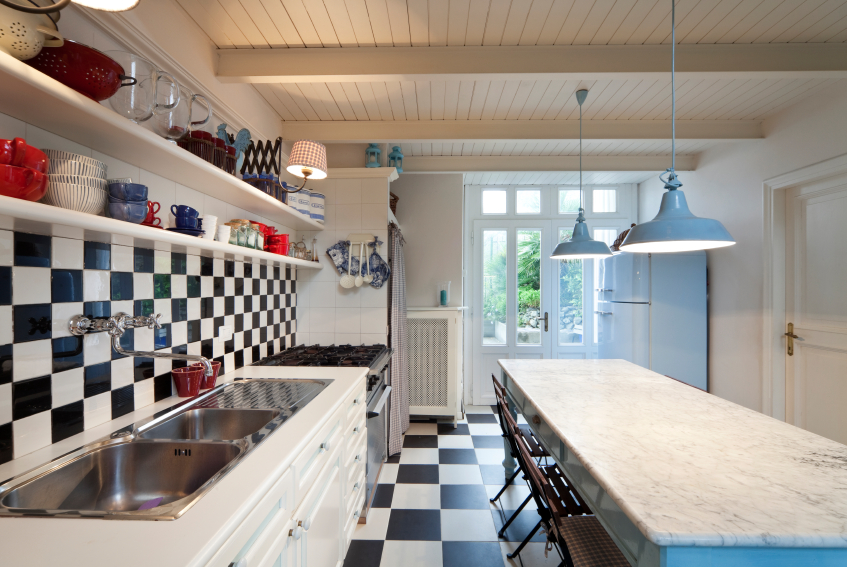 No matter what room you want to tile these days, the process of narrowing down your choices is daunting. Tiles come in different sizes, textures and materials including marble, natural stone, glass, mosaic, metal and clay. There are also variety of sub-types such as polished or unpolished, glazed, or unglazed.
First, in order to decide which tile you should install in specific areas of the home, there are three important things to consider:
1. PEI Rating: This refers to the hardness and durability of the clay, or porcelain, with the lowest rating of 1 given to tile used in areas of light traffic or for wall applications only. The highest rating of 5 classifies tile manufactured for extra heavy traffic or commercial use.
2. MOH Rating: This scale refers only to the hardness and durability of the glazing, (between 1-10) with anything over 5 designated for flooring applications. Ratings above 7 mean a tile should be able to withstand heavy traffic and use and still resist damage to the surface.
3. Porous or non-porous/glazed or non-glazed: Porous or non-glazed tile has limited applications and used in the wrong space, can be disaster. It's also important to realize the requirements for maintenance and upkeep. For example, slate flooring is absolutely beautiful, but needs regular stripping and resealing to keep it at maximum beauty. Natural unglazed clay or brick tiles make great back splashes, but absorb food and grease splatters easily and are prone to staining.
Next, consider the room itself – what kind of usage does it get? Is it a high traffic area, indoor or outdoor, functional or decorative space? Matching tile to typical usage will be key to making a choice you will love and will be able to live with. Here are some recommendations and warnings:
Kitchen Tiles
Flooring: Definitely high traffic areas, so go with high PEI or MOH ratings. This is not an area where porous or unglazed tile will hold up well. Avoid highly polished tiles and choose textured or slip-resistant glazes. Full-body porcelain tiles are excellent choices for kitchens because chipping and wearing is less noticeable.
Counter tops: Choose the highest PEI and MOH ratings and use extra-large tiles to minimize grout lines where food and liquids can accumulate. Full-body porcelains with mottled glazes combined with silicone-based grouts can increase stain resistance. Worst bet? Glass tile – beautiful as it may be, it has a tendency to scratch easily and will not hold up as well as recycled glass counter tops that mix glass with industrial epoxies. Denver tile contractor KMS Woodworks suggests granite tiles as a cost-efficient alternative to granite slab counter tops.
Back splash: Except for unglazed natural clay or brick in cooking areas, almost anything goes with a back splash. It's a great place to get creative and really spice up a bland kitchen. Again, using a silicone-based grout between tiles will minimize any stains, especially in mosaic applications where grout lines are prominent.
Bathroom Tiles

Showers/Floors: The only caveat when choosing tile in a bath is comparing type of tile with the "slip factor." Large, glossy tiles on a floor do not provide resistance to slipping and post a danger when wet. If you prefer some of the fancier marbles or glass tiles, opt for smaller tile sizes – the smaller the better (and safer)! Most mosaics come in sheets for easy installation. Porous and unglazed tiles are an absolute no-go!
Walls/Tub Surrounds: Again, avoid porous and unglazed tiles, but the sky's the limit when it comes to design and type. Walls require a lower PEI/MOH rating than floors, so this will open up a wide variety of choices; however, it's still important to consider durability because bathrooms are high use areas. If you have clear glass doors, talk to your remodeling contractor about installing a pre-made wall mural as a focal point. It can have big impact in a small bath!
Tiles for Patios and Sun Rooms

No doubt about it – porcelain is the best pick in climates where there is dramatic temperature change, as it holds up well to freezing and thawing conditions. Choose PEI ratings 4 or 5 and MOH ratings 7 or above. Another excellent option is wood tiles that come in many styles and varieties of wood. Although some woods may require regular maintenance, many people prefer their natural beauty. Likewise, slate is an excellent choice for outdoor exposure.
Interior Entryway Tiles

Usage dictates choice, and high traffic areas do best when match with tile with high PEI and MOH ratings, and textured glazes that hide dirt and can take a beating. Low traffic areas do well with glazed clay tiles and if you're on a tight budget for home improvements, these are the areas where you can skimp and buy a less expensive tile. Avoid PEI ratings below 2 and MOH ratings below 3.
Playroom Tiles

Kids are tough on floors and even adult "playrooms" need to be treated the same as kitchen floors, so stick with tiles rated for high traffic areas with low maintenance requirements. Choose large tiles to minimize grout work where dirt can accumulate, so they'll be easier to clean. Full-body porcelain tiles are the best pick. Avoid low-quality clays that can chip and crack from exposure to overly exuberant children and grown-ups!
This article was written by Laura Foster-Bobroff for Networx.com.
Looking for a Pro? Call us at (866) 441-6648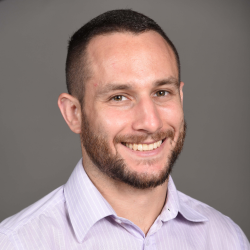 Top Cities Covered by our Tile Contractors