To Stainless Steel or Not To?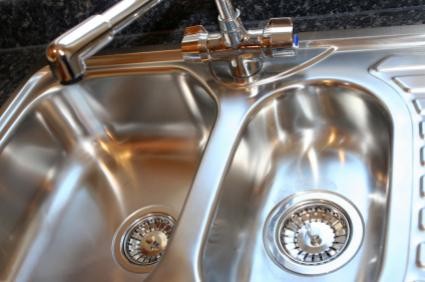 Stainless steel is one of the most widely used metals in the world today. The Chrysler Building in New York City is capped with a layer of stainless steel, as is the St. Louis Arch - and neither of these monumental landmarks have corroded or required any other maintenance aside from cleaning since they were made many years ago. But stainless steel is not just used in major construction projects; it has made its way into the homes and appliances of many modern Americans. Why? Because of its tough durability, rust-resistant trait, and aesthetic appeal. So, what's the catch? Price, of course. New stainless steel appliances can run you a pretty penny and if you're looking to refurbish your home's appliances, you need to know when stainless steel is worth it and where you can get it the cheapest.
Stainless Steel: Why All the Fuss?
Before you start eyeballing parts of your home for stainless steel replacement, it's a good idea to know what exactly we're dealing with here. Stainless steel is an alloy made of iron, carbon, and chromium that started becoming widely used in the early 1900s. The chromium content is what makes stainless steel "stainless" because chromium automatically creates a protective film of chromium oxide whenever it comes into contact with oxygen. This protective film encases the steel and forms a barrier against corrosion. If the layer of chromium oxide is ever breached, it will fix itself and create a new layer of film as soon as oxygen hits the exposed chromium of the steel. This makes stainless steel essentially rust-free. However, responsible cleaning will of course give your stainless steel appliances a longer life. Abrasive cleaning materials or brushes will probably not hurt your appliances in the short run, but soft cloths and chloride-free soaps are recommended to lengthen the life of stainless steel in the long run.
Where to Sink Your Money
A wide variety of household items are made from stainless steel today. Everything from cabinets to refrigerators, sinks and dishwashers, as well as garage tools and hardware are made from this durable metal. So, when you're thinking about upgrading to stainless steel, don't drive yourself crazy with an unaffordable or tremendously expensive overhaul of your home's appliances. Start with the areas you use the most. We recommend your kitchen sink. Everybody has to eat everyday and if you're an average American who only eats out on special occasions, you're probably eating breakfast and dinner at home and preparing homemade lunches to take with you to work or school. This means your sink is getting a lot of action, possibly the most in your kitchen. So, if you're thinking of replacing it, you will want to purchase a high quality sink that can withstand harsh daily use for many years and still look great.
Finding the Best Deal
Start out by looking in your local home improvement stores to get an idea of how much stainless steel costs in your area. If you decide to purchase your new sink from a store, make sure to ask if the sink comes with free installation. If not, you should do some research to see if you can install the new sink yourself or if you will need to budget to hire a professional to do it for you. This will be especially important if you buy online, but this is where you might find some of the best deals. Stainless steel sinks can cost upwards of $1000 if you go for the super high end products. However, you can find perfectly good and practical stainless steel sinks for under $350 if you know where to look. We recommend checking out the selection on NexTag.com . There you will find an Advance Tabco stainless steel undermount sink bowl measuring 10" x 14" x 10" for only $181 or a much deeper 20" x 16" x 12" sink for $344.
How to Clean Stainless Steel
Normal household use should never damage stainless steel sinks irreparably. Rather, you'll simply need to clean them easily and regularly to keep your kitchen looking shiny and new. And the best part is that you don't even have to buy a new cleaning product because you probably already own a good one: Try rubbing alcohol! Simply fill an empty spray bottle with rubbing alcohol and give your sink a little shpritz each night before going to bed. Wipe it down with a paper towel and watch your water spots and fingerprints disappear! Rubbing alcohol serves as a disinfectant to keep your kitchen sink healthy, clean beautifully shiny.
After choosing, installing and using your new stainless steel kitchen sink, you will get a feel for how much stainless steel you want in your home. Later on, you might choose to add stainless steel countertops, shelving, refrigerator and other appliances. But we recommend starting out with your sink first and then seeing where your budget takes you.
Looking for a Pro? Call us at (866) 441-6648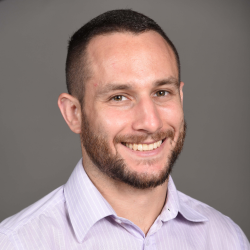 Top Cities Covered by our Plumbers