Stone Countertops Add Amazing Kitchen Remodel Style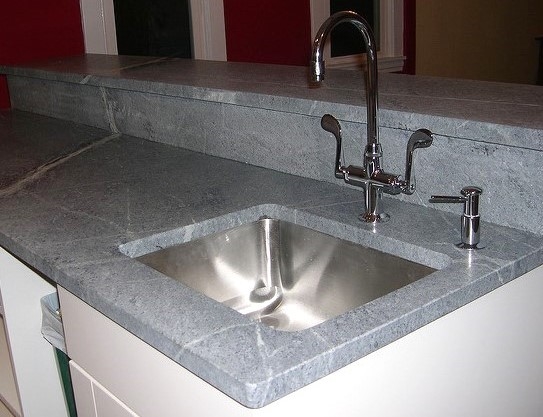 Are you planning to remodel your kitchen? Then you have a lot of decisions ahead of you. One of the most important is selecting the right countertop material. Kitchen countertops are where the action is – where you'll be doing food prep like assembling your ingredients, chopping vegetables, and setting down hot pots. You'll want something that stands up to wear … but at the same time, looks fantastic, especially if you have an open floorplan. Stone countertops will satisfy both these needs.
Granite
Granite countertops have a glamorous reputation and will take pride of place in the real estate description if you list your home for sale. They've got a lot going for them. Gorgeous granite counters are unique in appearance – each slab of granite has its own special grain and coloration which ranges from creamy white, through pinks, reds, greens, browns, and blues, all the way to deepest black. Granite is a natural choice for kitchen countertops, because it is durable and resistant to moisture, scratches, and acids. It does come with several important considerations, namely that it's quick to absorb oils and the paler hues tend to show stains, making treatment with a good sealant essential; it must be installed by a qualified remodeling professional; and any seams in the countertop will be visible. The cost to purchase and install a granite countertop varies according to:
Color (blue is the priciest)
Thickness
Edge treatment
Difficulty of the installation
Delivery cost
Marble
Marble countertops are the ultimate in kitchen luxury, with a classic elegance that is always in fashion. However, like many high-end items, marble does require some pampering. Be careful with acids like wine or citrus juice around this type of stone and never, ever try to clean it with vinegar, because you'll end up with etching. However, a honed (matt) marble finish will show etches and scratches much less than a polished one. An annual coating of sealant is advisable to protect your investment. On the plus side, its naturally cool temperature and smooth surface make a marble kitchen counter ideal for rolling out pastry or pasta dough. Colors are a range of whites and off-whites, grays, browns, greens, and golds, often with contrasting veining, and develop a lovely patina as they age. Depending on the grade and thickness, marble countertop installation tends to be expensive, although you may reduce the cost by using salvaged marble.
Soapstone
Soapstone, with its distinctive milky appearance, is an excellent countertop stone if you are looking to add an unexpected design touch to your kitchen renovation. This material is available in shades of white, pearl, and charcoal gray, with varying degrees of marbling. It offers a lot of pluses: pleasant to the touch, extremely heat-resistant, non-brittle, low-maintenance, and sanitary due to its non-porosity. However, you will have to handle soapstone kitchen counters with care to minimize chips and scratches; avoid impact from heavy kitchen utensils or slicing foods directly on the surface. While the material itself costs about the same as granite or quartz, the softness of soapstone makes it much simpler to cut and shape, and for that reason, a good candidate for money-saving DIY countertop installation.
Quartz
Quartz countertops (also known as engineered stone, Silestone, Caesar stone, or Cambria) are not totally natural stone, but rather a blend of about 90 percent quartz chips and 10 percent resin binder. This means that whichever you choose from the vast assortment of colors and patterns available, the finished product will be much more uniform than granite. What you see is what you get when you order kitchen countertops made of quartz. Quartz is hardwearing, flexible, non-porous, and stain-resistant. Like granite, quartz is too heavy for DIY installation. Another similarity is that countertop seams will show, although they tend to be less visible when you're using engineered stone. Quartz has two potential drawbacks in that this material is not heat-resistant (not a good idea to put hot pans or appliances like slow cookers directly on the surface!) and direct sunlight can discolor it, creating an uneven appearance.
Laura Firszt writes for networx.com.
Looking for a Pro? Call us at (866) 441-6648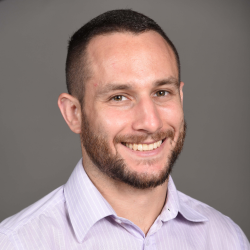 Top Cities Covered by our Remodeling Contractors