Grout Colors Primer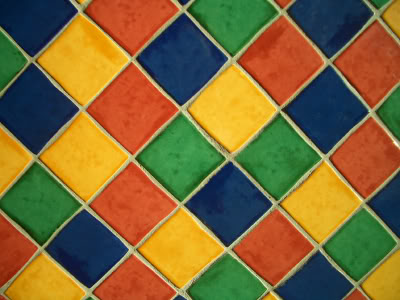 Whether you play it safe or go bold, choosing a grout color should never be an afterthought.
If you've ever gone through the careful process of selecting frames for artwork, you know how important the "border" is to the overall look and impact of a piece. The same is true of tile grout. Grout creates a frame for each individual tile, while the geometric pattern of the grout joints has a global effect on the entire installation. That's why grout color can make or break a tile job, whether the grout joints are 1/8" wide or 1 1/8". Grout colors cover a broad spectrum of hues, from neutral whites and earth tones to pastels and deep reds to colors with metallic and even glow-in-the-dark effects.
Options for Grout Colors
For new tile installations, the standard way to get colored grout is simply to select a premixed grout with the color already added. Most manufacturers offer at least a few dozen colors in premixed grouts. Ask your tile supplier for a sample board with all of the available grout colors shown in strips of the actual grout. With premixed grouts, you can be assured of consistent coloring within each bag or container of grout mix, but it's not unheard of to find color variation among different bags of the same grout. So it's best to use the same bag for an entire job.
The other option for coloring grout is to add a pigment powder or liquid colorant to the grout as you mix it for each application (with some grout products, this is the only option). On the upside, mixing your own grout colors allows for custom coloring and a wider, essentially endless, range of available hues. On the downside, if you have to mix more than one batch of grout, there's every chance the colors won't match precisely.
Choosing a Grout Color
To appreciate how grout colors affect the look of tile, imagine a wall of classic white subway tile with white grout. Then, imagine the same wall with a very dark grout, like black or teal. The all-white wall has a seamless, clean look, while the starkly contrasting grout on the latter creates a bold, brick-wall effect.
In the end, most people choose a relatively subtle grout color that complements the tiles' coloring without being too noticeable itself, and that's probably what your tile dealer will recommend. If you're considering a bolder approach, keep in mind that the more contrast there is between the tile and grout, the more pronounced the grid pattern will be, along with any imperfections in the tile or grout installation. And wide grout joints in a bold color scheme can draw your attention to the grout instead of the tile. But if you want to go bold, go bold! A contrasting grout color can really make both the tile and the grout lines pop.
Coloring Old Grout
If you have an existing tile surface with a grout color that you never really liked, or if the color has sullied over the years, you can change or renew the grout color permanently with a special stain or paint. Called "grout stain," "grout paint" or "grout dye," these colorants are available in hundreds of colors and are easy, if time-consuming, to apply.
Application varies by product. A typical job starts with a thorough cleaning of the grout joints, including removing any old sealer. The colorant is then applied with a brush, preferably a flat artist's brush that matches the joint width. Some products and colors call for multiple coats. Excess colorant can be cleaned from bare glazed and porcelain tile, while natural stone and other porous tile must be sealed to prevent staining from the colorant.
Before using any grout stain or paint, investigate the product carefully to make sure the product's performance lives up to its manufacturer's claims. Also be sure to follow the application instructions to the letter, lest you end up with a permanently botched dye job that can't be hidden under a hat.
Check out more tips for choosing the right grout, floor grout options, and grout cleaning tips.
Find a professional to color your grout for you.
Philip Schmidt is a home improvement author and editor based in Colorado. He enjoys honey-do lists and boring his family with random facts about houses.
Looking for a Pro? Call us at (866) 441-6648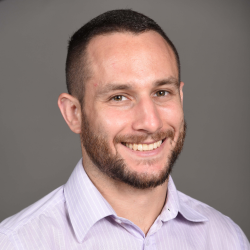 Top Cities Covered by our Tile Contractors