Spotlight on Laundry Rooms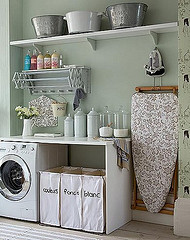 What's big in 2015 is an area of your home that is actually very, very small. Fabulous and functional laundry rooms are hot right now. Makeover what you have, or create a dedicated space out of a few square feet of your home. The important thing is that your laundry room should be a pleasant place to work at an often unpleasant chore.
Creating a Laundry Room
All you need is a teeny slice of space to build a beautiful laundry. Steal an extra powder room or even an unused corner of a bedroom or mudroom, if you have to. By the way, the opposite is possible, too -- if you are short on … ahem … facilities in your home, add an extra toilet (and a door latch) to your laundry room.
If you are simply revamping your existing laundry room, it's a very doable DIY project. The moment you start thinking about adding a laundry sink or moving fixtures, pipes, and appliances out of their former configuration, however, you are going to need a good remodeling plumber.
Your Washer and Dryer
"Tuck them away," proclaims one school of thought. Conceal your washing machine and dryer behind charmingly patterned fabric (which complements the curtains at your window, if you're lucky enough to have one in your laundry room) or inexpensive IKEA cabinet doors, stained or painted to your taste. "Put them on display," advise others. Today's laundry machines are handsome enough to show off, in sleek stainless steel, candy apple red, or luxe black. Is a new washer not in your budget right now? Rev up the one you already own with a coat of paint and some sealant. Stack the washer and dryer to clear out much-needed space, but check first with the manufacturer to make sure it's okay.
The "Other" Basics
In addition to your washer and dryer, there are a few other "must haves" that you'll need to make up a functional laundry room. Those are a sink for hand washing and spot treatments, good task lighting, a laundry basket or two, storage shelves, plus space for hanging delicates. Additional handy accessories: a folding counter (much easier on your back than folding on a bed); wall hooks; an ironing board; and an upright cupboard for stashing brooms, mops, and the like. A laundry chute or hamper on wheels will help you deal with one of the most complicated aspects of home laundry -- actually getting the dirty clothes to the laundry room, rather than the bedroom floors.
Maintenance
The laundry room, which can generate damp and dust at times, is not the ideal place to go head over heels for the open shelving trend. Aim, instead, for a balance of form and function -- easy maintenance is key. TIP: If you're not planning to stack them, mount your washing machine and dryer on a platform to make it a breeze to clean underneath. Flooring should be moisture-resistant and comfortable to stand on for long periods -- rubber is great!
Little Extras
Don't forget to build in enough attractive extras to make doing the laundry feel almost fun.
The first element to look at is color. Painting your laundry room a shade you love will work wonders. Choose bright, cheerful hues or whatever makes you happy -- which could be glossy red, patrician cobalt blue, or dramatic black and white, even striped or stenciled. The color that you choose will depend to a great extent on whether your laundry room has a window. Some of the bolder, darker tones might be overwhelming in a room with no natural light.
For wall decor, borrow some styles from other rooms of your home. Beadboard or reclaimed wood accents will look great in the laundry, as will unique wall art.
Add a small collection of moisture-loving potted plants and a sweet little rug under your feet and voila! You'll have a laundry that's as pretty as it is practical.
Laura Firszt writes for networx.com.
Looking for a Pro? Call us at (866) 441-6648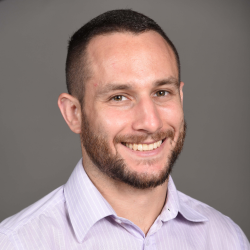 Top Cities Covered by our Plumbers