Six Cool Backyard Pod Structures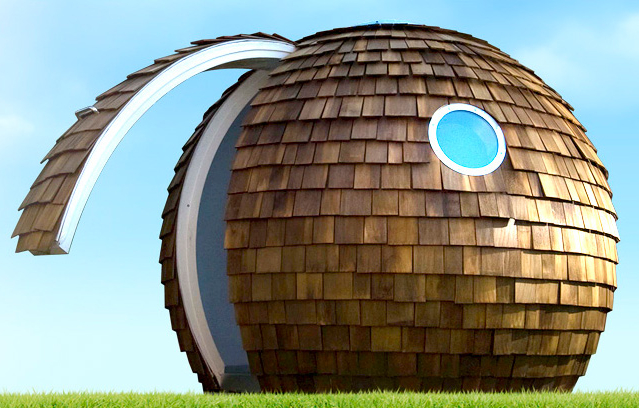 In the never-ending yin and yang of the housing industry, we can veer from overblown McMansions to the tiniest of backyard dwellings in the blink of an eye. It's interesting that some of the most interesting architecture happens when space is at a premium and true creativity must be employed. Here are six backyard pod structures that are ecologically friendly, interesting to look at and packed with function.
Personal Observatory Dome (POD) by Sky Shed Dome: The Personal Observatory Dome is likely to be a little slice of heaven for the backyard astronomer. Setting up and taking down expensive telescope equipment is time consuming, when your time could be much better spent enjoying shooting stars and dreaming of a world, far, far away. At 8' in diameter by 8' tall, the POD has a 360 degree opening dome for unobstructed star gazing.
Pods by Eco Pod Design: Hip, modern Pods for rest, play and work come in several different configurations and sizes, depending on need. Relax in a stylish garden pod out in the back forty, or set up a satellite office in a parking lot for additional private workspace.
"Granny Pod" by MEDCottage: The name "Granny Pod" is actually the cute nickname for the MEDCottage, a small mobile home for rent by the month, which may be "parked" in your yard and hooked into your water and electricity. Developed by a minister, the MEDCottage is intended to keep older family members close to home and out of assisted living when possible. Sized at 12'x24' and including sleeping, bathing, cooking and living areas, the MEDCottage offers a senior or disabled family member a measure of privacy and independence, combined with state-of-the-art technology.
OfficePOD: Want to work at home but lack the extra room? Or perhaps you'd like it to be easier to track direct office expenses for tax purposes. OfficePOD offers customizable structures that will fit your office needs, while allowing you to enjoy that garden you spend all weekend working in. OfficePODs are installed with integrated heating, lighting and ventilations systems with optional air conditioning.
Garden Office by Archipod: Of all the backyard pods out there, the Garden Office is the most aesthetically pleasing. The ultra modern ball shape is clad in Western red cedar shingles for a woodsy yet mod feel. This structure is designed to integrate beautifully within a natural setting, almost looking like it has been there for centuries, while featuring modern technological conveniences. Round stainless windows and a pop-top sunroof help bring nature inside. Pods come in two sizes, accommodating between 1 and 3 individuals.
Blob VB3 by dmvA Architects: Aptly named, The Blob is a pod structure that looks like a cross between an egg and a white jellybean. Made of polyester, it was designed as a convenient, inexpensive home addition. The structure comes with bathroom, kitchen, bed and shelf-like niches to store belongings. Open the front end for a porch-like setting, or simply use the smaller side door to gain access when privacy is needed. May serve as a guesthouse or home office.
Looking for a more permanent home addition? Hire an experienced remodeling contractor in your area.
Updated August 28, 2018.
Looking for a Pro? Call us at (866) 441-6648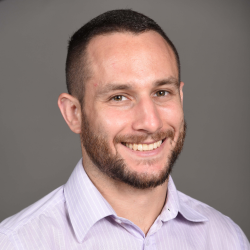 Landscaping Average Costs
Top Cities Covered by our Landscapers