Removable Wallpaper: It's Only Temporary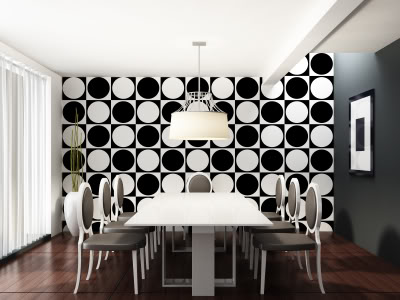 If you've ever lived in an apartment or other kind of temporary housing (like a dorm or your parents' "bonus" room over the garage), you've likely dealt with the fact that your design choices are very limited. Most tenant agreements prohibit any permanent changes to the property, which means painting and papering are usually out. Or, possibly you are someone who likes to change things up every once in a while but the thought of repainting or stripping wallpaper has you sticking to a bland white. What to do? New technologies have made it easier to produce a wallpaper product that is easy to install and - even better - easy to remove.
So now there are no limits on your creativity, and these days, wallpaper is hot. I know many people are very anti-wallpaper. But I'm of the opinion that was because it was hard to remove, and so much of what we grew up seeing was old and outdated. With temporary, removable wallpaper, however, this won't be a problem.
Some Options
Major manufacturer Sherwin-Williams has come out with a removable wallpaper product it calls "Easy Change," which is non-vinyl and doesn't trap moisture behind the paper; it's dimensionally stable and won't shift on the walls; plus, it simply pulls off when you're done with it. The company offers a broad selection of traditional patterns, colors and styles, and the prices are quite reasonable as well. Wallpaper can be applied to nearly any clean and dry surface, and there are many decorative possibilities. Wallpaper can be hung on just one wall to create a focal point in a room, or it can be hung below or above a chair rail molding for a decidedly formal look. And remember, the ceiling isn't off limits, as long as it's clean and dry.
For a more youthful look, Tempaper offers a line of removable wallpapers that are fresh and modern. Much like contact paper, Tempaper rolls have a backing paper that peels off, which makes installation quick and very clean. The per-roll price on these temporary papers is higher than some other brands, but the patterns and colors are more distinctive. If your budget is limited, then buy only a couple of rolls and paper a single wall or portion of a wall, and you will still get the look without the expense of doing the entire room.
If you're looking for a little more personalization, why not try removable wall decals? Roommates offers a peel-and-stick product that is easy to move or remove when desired. There are several styles and colors available and with a little imagination, you can mix and match the decals for a one-of-a-kind custom temporary wallpaper. They also offer extra-large wall murals that are perfect for a kid's room.
Whether you're decorating a temporary space or only want a temporary look, removable wallpapers are a great choice. Easy to install and easy to remove, they are great for the guy or gal on the go.
Looking for a Pro? Call us at (866) 441-6648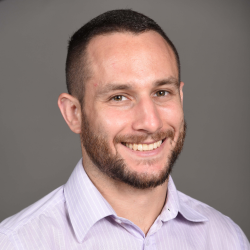 Top Cities Covered by our Painters