Painting Your Walls: Go Neutral or Not?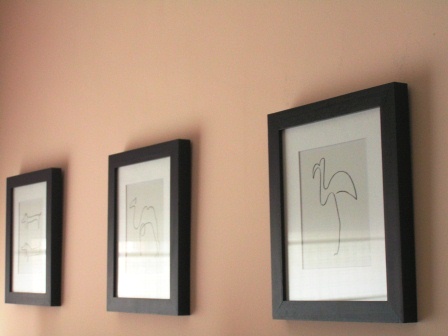 "Home for Sale" listings are sort of an addiction of mine … especially the house photos. And not the ones of multi-million dollar mansions, either. Real estate for the rest of us is, in my opinion, much more interesting. Seeing what the average homeowner has done with his or her property can be a real eye opener. Take, for instance, wall treatments. Some folks seem to have taken the brokers' common suggestion to stick with neutral paint colors as an unbreakable law, but somehow it just doesn't always work the way they wanted it to. Not all neutrals are created equal; some are quietly attractive, while others fall flat. So what does this mean for you, if you're planning to paint your walls? Should you go neutral -- or not?
Are You Planning to Sell Your Home in the Next Few Years?
When choosing what color to paint your walls, a good question to ask yourself is how long you are planning to stay in your present home. If you're totally in love with the house and hope to live there for the rest of your days, fine. Paint it whatever hues will please you and your family. If, on the other hand, you envision a For Sale sign in your home's not-too-distant future, keep the curb appeal factor in mind and be a bit more restrained in selecting your wall colors.
The Danger of Too Much White
Beware when choosing supposedly safe shades, however. White walls, for example, can look crisp and clean, particularly in a kitchen or bathroom, but without a little contrast, they'll be sterile and boring (read "unappealing"). In a north-facing room, white can simply be too cold. In love with white anyway? Liven it up using a few imaginative touches -- such as flowering container plants or brightly colored accessories like towels or mirror frames. An alternative way to add interest is by varying the texture, perhaps by covering part of the wall surface with wainscoting.
Be Careful With Beige
Beige is frequently considered the epitome of neutral. But once again, it can be problematic, for one simple reason: most people, in their heart of hearts, don't really like this muddy non-color. How many folks have you heard claiming, "Beige is my favorite"? Thought so! To illustrate: a day or so ago I clicked on a picture of a recently remodeled kitchen, which had just about everything -- quartz countertops, lots of cabinets, efficient new appliances, and an eat-in breakfast nook. It was quite a large space, too, but its walls were a deep, dark shade of slightly olive-tinted beige. The overall effect was not modern and inviting but dingy and depressing … two adjectives you don't want to have applied to your kitchen, ever.
New Neutrals
What does work, then? How can you decorate rooms that you yourself will love to live in but that won't inspire hate at first sight in potential homebuyers a year or more down the road? Soft shades of true colors are great. Think peach, ice blue, green umber or a very light brown, just for starters. The right neutral will give your walls a distinct personality, without being either over- or underwhelming. Yes, you can include an accent wall. However, a deeper variation on your main wall color will work better than a mural or a vast expanse of Mid-Century Modern wallpaper … unless you're prepared to hire a professional to paint over it when the time comes to show your home. For a harmonious, unifying effect throughout the house, use a maximum of three wall colors in all and tie them in with your other decor elements, such as flooring or upholstery.
Laura Firszt writes for networx.com.
Looking for a Pro? Call us at (866) 441-6648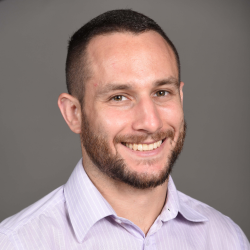 Top Cities Covered by our Painters