Why and How to Paint Your House Exterior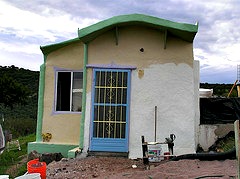 Painting the exterior of your home will give your property a tremendous lift ... if it's done the right way. Read this description to find out the whys and hows -- the best reasons and correct methods to paint your house's exterior.
WHY PAINT YOUR HOUSE
Cost
A beautifully done exterior paint job is an inexpensive whole-house fix. It's true that the amount of prep work required will cause the cost to paint your house exterior to vary quite a bit. Still, tasks such as pressure washing, scraping, mold removal, caulking, lead paint remediation, and priming are important to keep your house in good shape, as well as to help the new paint adhere. Don't skimp on prep, as it is usually the most important part of the project.
Other factors that affect the total painting price are the size and height of your home, its material and condition, number of top coats desired, whether you are changing a dark color to a much lighter shade, and any special architectural features. If you are hiring a professional painting crew, get a cost estimate from them in writing, together with a warranty on paint and labor.
Choice
There is an exciting variety of exterior house paint colors available today, from vanilla to va-va-voom! Do be sure to follow your local HOA rules and regulations regarding color selection and, ideally, keep your choice in line with both the style of the neighborhood and the vintage of your home.
Curb appeal
The exterior of your house is usually the first thing that visitors see from the street. A crisp new paint job makes a great impression on friends, clients, and potential buyers alike. If you are planning to put your home up for sale, care for your property's appearance will make your home more marketable.
Flexibility
Should you end up deciding that you don't love the color you choose -- or it's not attracting as many buyers to your house or customers to your home business as you had hoped -- you can paint your exterior all over again in a year or two. There will be nothing to dismantle and no building permit to obtain (although your painting contractor may need a permit to put up scaffolding).
HOW TO PAINT YOUR HOUSE
When
The usual recommendation is to paint the outside walls of your home every 5-8 years. Wait until a stretch of dry sunny days is forecast for best results. When planning exterior painting of your whole house in cool weather, check the paint manufacturer's minimum temperature recommendations, paint early in the morning to allow for as much daylight drying time as possible, and make sure that the primer and base coat(s) have cured sufficiently before you paint on top of them.
Who
Find painters near you who have previous experience painting your type of home. Some exteriors, such as vinyl siding, are tricky to paint without peeling. Ask for a free estimate from several painters so that you can compare prices and recommendations. You may want to DIY, to save some cash, but be warned: exterior whole house painting is a major project, demanding time, effort, patience, and specialized equipment.
What
Invest in good quality paint because it will last longer and resist extremes of climate better. However, balance its cost against your plans for the house. Consider how long you intend to remain in your current residence.
Laura Firszt writes for networx.com.
Updated July 24, 2018.
Looking for a Pro? Call us at (866) 441-6648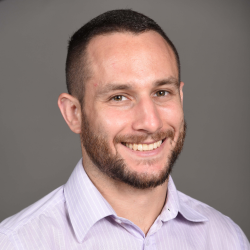 Top Cities Covered by our Painters