Semi-Gloss Paint Applications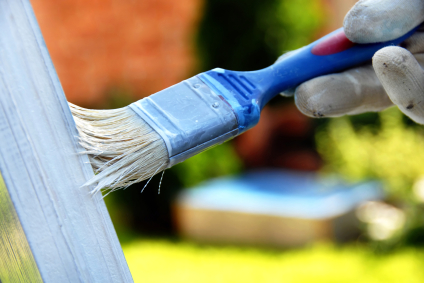 Back in the day, it seemed that nearly everyone painted all their interior walls with the same flat white paint. Now, colors and sheens are getting mixed and matched all over the walls and woodwork. Semi-gloss paint is still the standard for trim, but it is also moving off the cabinets and baseboards for families who want bright, durable walls that withstand messy little finger marks. Find out the many good aesthetic and practical reasons for using semi-gloss paint on walls as well as trim.
4 Grades of Paint Sheen
First, let's look at the bigger picture. There are 4 grades of paint sheen: flat, low-gloss (sold as eggshell, satin, or low-luster), semi-gloss, and high-gloss.
Flat paint is still used for some bedroom, hallway, and living room walls, as it covers a multitude of flaws.


Low-gloss paints (10-35 percent gloss) are probably the most popular type of paint for contemporary home interior use. Satin or eggshell paint is easier to clean and aesthetically more interesting than flat paints.


The next level, semi-gloss (35-70 percent gloss), is mainly used for trim and areas prone to heavy wear and frequent scrubbing. Semi-gloss paint is mark-resistant and easy to scrub clean without wiping away or ruining the paint.


High-gloss paint (70 percent gloss or more) is very durable and simple to clean. Because it is shiny and spotlights imperfections, it's usually used only for trim, both interior and exterior.
Semi-Gloss Trim
Interior trim -- such as molding, baseboards, window frames, and doors -- is the most common target for semi-gloss paint. The bright sheen creates a nice contrast to surrounding walls. Dirt, scuff marks, and dust can all easily be wiped off baseboards. Similarly, handprints will wipe right off of semi-gloss paint on doors. Semi-gloss paint also can help klutz-proof a kitchen, allowing quick cleanup of splatters and spills.
Semi-Gloss Walls
For the same reason, semi-gloss paints are also good for kitchen or bathroom walls. Choose colors carefully, though, because they reflect into the room off glossy walls and can almost glow in some shades. The glare may be distracting when the paint covers all the walls of a room.
Semi-gloss can be a good choice in a young child's bedroom or playroom. You will need stain-resistant paint for these walls, and the gloss may not be as distracting. Bright, saturated, reflective colors can be appropriately whimsical and upbeat in children's rooms.
Semi-Gloss Painting Tips
Semi-gloss paint cannot hide dents, mudding lines, and other imperfections in walls and other surfaces. The reflective shine from a semi-gloss paint will seem particularly strong off any blemishes in the walls or woodwork. Take extra care in prepping walls for semi-gloss paint.
Also, a first coat of semi-gloss paint will seem thin and streaky. Don't worry. Chances are good that the second coat of quality semi-gloss paint will provide a solid, attractive, and even finish. However, it may take a third coat to make a darker color look more consistent.
Semi-gloss paint costs more than some other paints, but it can stand up to years of stains and scrubbing in high-traffic, heavy-wear locations. It is best for trim, bathroom walls, and maybe children's bedrooms.
For a professional quality semi-gloss paint job, hire an expert painting contractor.
This article was updated November 19, 2017.
Looking for a Pro? Call us at (866) 441-6648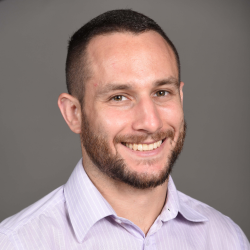 Top Cities Covered by our Painters