Meet Modular Green Roofing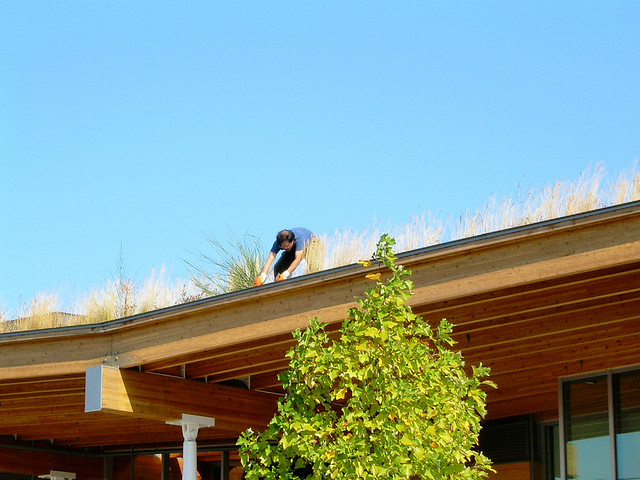 Living roofs, also sometimes called green roofs, are pretty awe-inspiring. The thought of all those living plants perched on top of a structure, providing shelter below to the residents and above to animals looking for habitat, is amazing. And there's been some very impressive architecture integrating green roofs in recent years, showing how flexible they can be, from very stark, sleek, modernist designs to more earthy hobbit holes.
But one thing about green roofs can be intimidating: at first glance, they look like a lot of work to install. Multiple layers of material need to be put in place to create an adequate structural roof membrane and a substrate for the plants, and then the plants need to be established and allowed to grow. It can take months to finish construction, and the process is far longer than that of traditional roofing projects.
Or is it? Thanks to modular technology, the length of time required to install a green roof, and get it looking green, is changing. Several companies including Urbanscape and LiveRoof have seized on the green roof market to develop products designed for rapid installation in remodeled buildings as well as new projects, and one of them might be right for you if you're considering a green roof.
The modules work in very similar ways. Essentially, the companies build each segment of roof in a tray; imagine, if you will, a flat from your nursery. The tray includes the necessary components for the living roof, and the company starts seeing and nurturing the plants so they'll be full-grown at the time of installation. The trays are installed over a root membrane, which prevents root penetration of the underlying roofing material, and they're fitted together to create a smooth, even surface. If necessary, the roof can be outfitted with a drainage system, as well.
Much like sheets of turf (in fact, some companies ship their roofing in turf rolls instead of trays), modular green roofing can be cut to shape and size. This means it can be used on roofs of nonstandard size and pitch, including projects that curve or feature unusual shapes like circules. The ability to cut through the modules to customize them allows for very snug fits, creating even, tight seals with minimal chances for leakage. You can even consult with the company's landscaping service for custom plant orders and other features.
Specific design and installation styles vary by manufacturer, but green roof modules distinguish themselves by the rapidity and ease of installation they offer. Depending on the size of the roof, a team of roofers can complete a gorgeous fully grown-out green roof in a matter of days, which is a far cry from usual lead times on living roof projects. This eliminates much of the need for early intensive watering and maintenance to keep the roof in good condition while the plants get established, and it allows builders to skip the stage of an ugly, partially-grown roof woefully waiting until it matures.
These modules are also compatible with hardscaping like fountains, pavers, and gravel pathways. If your Phoenix landscaper is working with you on a green roof project that's also an outdoor space, installing modules is no obstacle to getting the look you want.
Some companies recommend the use of a certified technician to install their products, while others provide DIY instructions or guides for roofing firms so they can install the modules. For homeowners and small business owners thinking about a green roof but intimidated by the cost and complexity of installation, modules might just be the solution!
Katie Marks writes for Networx.com.
Looking for a Pro? Call us at (866) 441-6648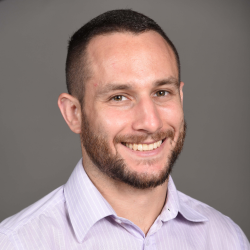 Top Cities Covered by our Roofers