Make Your Home Secure for the Holidays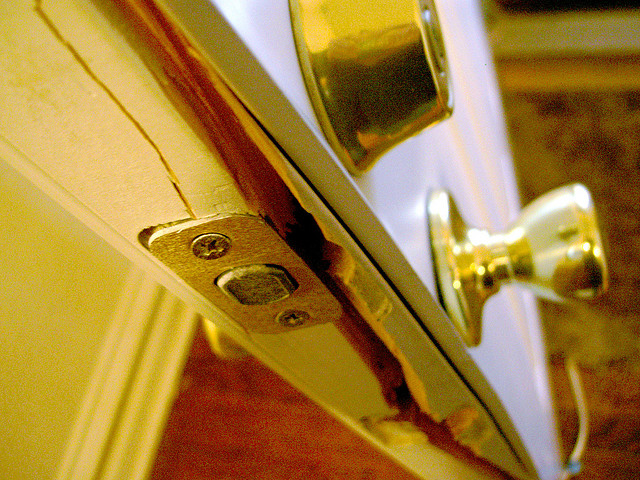 The holiday season can be marked by an uptick in crime as people are away from their homes to visit family and friends, attend parties, and be present for performances and social events. The criminal element is well aware of the numerous opportunities presented by the holidays, and it's up to you to be ready with the right home security measures. What works, what doesn't, and how can you protect your home so you don't come from from shabbat dinner, The Nutcracker, or Christmas with the in-laws to a broken window and a tossed house?
One of the most widely recommended measures for home security is lighting your home up at night. While we normally frown on leaving lights on when they're not in use, we'll make an exception in this case. Set your lights on a timer system, or better yet, use a remotely controlled system to allow you to make the lighting more random and natural. If your lights are on too regular a schedule, it can be a tipoff that no one's home, but if they flick on and off through the home over the course of the evening, it looks like someone must be around. Belkin, among other companies, makes automated lighting control products.
Hold your mail, newspapers, and other deliveries. If you know a neighbor is going to be home, ask her to look out for anything dropped off at the house. A package sitting on the porch for a day is vulnerable to theft, and it's a tipoff that no one's been home to collect it. You definitely don't want a pile of mail, papers, or other deliveries sitting around to make it obvious that nobody's home.
Use your social media wisely. It's hard to resist posting updates about where you are and what you're up to, but try to keep them ambiguous. If you broadcast your location, you're telling people that you're not at home. Instead, wait until you get back to share the news that you were visiting friends out of town. Consider locking down access to updates that are more explicit about the fact that you're on vacation, so close friends can know but the whole world won't.
Reinforce your locks, latches, and other hardware. Strike plates tend to be weak points on doors, so make sure yours is tough, and screwed firmly in place. Check your window latches for similar weak points or hire a home security professional to help you out. Be especially attentive to latching mechanisms that could be forced or jiggled open from the outside and replace them. Consider sash pins for added security.
Maintain your yard well -- don't provide cover for people who might be sneaking around. Make sure that bushes and shrubs are trimmed well away from the house (this is also good for your siding and it reduces the risk that you'll need to call an exterminator to deal with invasive pests) and create clear, open areas. While the greater lines of sight will reduce your privacy when you're home, they'll also make it easy for your neighbors to spot something, or some one, out of place. For that matter, you can use your own landscaping as a security tool with sharp, unfriendly plants.
If you're considering having a Phoenix electrician come in to install an alarm system, discuss your options carefully. Alarm technology has improved radically in recent years and you have a lot of options to go over. It's very important to make sure that you understand how your alarm system works, and that you keep it armed and ready: it can't catch intruders if it's not on!
So, how about the home security measures that don't work?
We're sorry to say that you shouldn't rely on your pets for security, unless they're trained working animals who are on duty at night or other times when you need security. Be aware, however, that you should only work with security dogs if you, too, have been trained, and that they can bring on some liability issues. Meanwhile, pets can be unpredictable, and while some may react to intruders, they might not necessarily stop intruders or protect you. There's also a risk that an intruder could harm your pets!
Door handle locks are also a poor security measure, because they're very easy to break through. Get deadbolts for all your outside doors, and consider additional chain locks for security when you need to open your door for a visitor. (You should already have a peephole or window to allow you to see who's visiting.)
Leaving a light on, or relying on a television or radio, also isn't a good idea. Criminals aren't stupid, and they can tell when someone's home; if, for example, there are no cars in the driveway, no signs of movement in the house, and the light has remained on for hours, it's a safe bet that no one is really around. Likewise, a radio that's gone to static isn't very convincing evidence that there's an actual person at home.
Ultimately, it's also a good idea to get some homeowners or renter's insurance (if you rent, check with your landlords to see what is covered under their policy, and be aware that they are not liable for break-ins at your residence unless you can prove a break-in happened because they were negligent, which is a tough case). Insurance isn't security, but it can replace big-ticket items when they get stolen. Sentimental objects, however, should be kept in a safe, secure, and non-obvious (not the underwear drawer) place, because you'll never be able to replace them.
Katie Marks writes for Networx.com.
Looking for a Pro? Call us at (866) 441-6648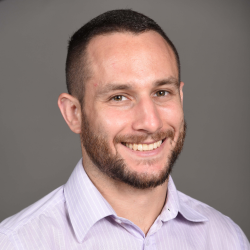 Top Cities Covered by our Electricians