Kitchen Lighting Ideas
I enjoy working in my kitchen: The layout is efficient and I have ample work areas. It's not the kitchen of my dreams yet, as we are still in the process of upgrading. There is a large rack of African striped mahogany in my shop that will someday be converted into the rest of my cabinets. The lighting plan in my kitchen, however, is pretty well set. I have tasks lights where they are needed and an attractive overhead light already in place.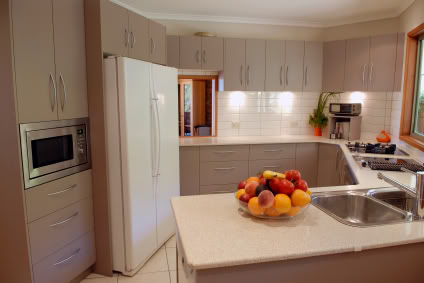 Under-cabinet lighting offers visibility where you need it most.
Task Lighting is Best
To make your job in the kitchen easier, seeing what you're doing is essential. This may not be much of a problem in the summer when we enjoy the benefit of long days and lots of sun. But cooking up that Christmas turkey just a few days after the winter solstice can be a challenge without added lights. Task lighting is one of the most useful kitchen lighting ideas.
Areas where task lighting works best:
The main work area
Above the range or cooking area
Above the sink
Lighting above the sink may not be critical to many kitchens, as sinks are often set in front of windows.
The Many Choices
When looking for kitchen lighting ideas, we have a few more choices today than our grandparents did. They were pretty much limited to incandescent bulbs in no-frills fixtures. Our choices today include:
Recessed can light
Recessed fluorescent
Pendent (hanging) lights
Track lights in both line and low voltages
Surface fixtures in incandescent and fluorescent
Under-cabinet fixtures in fluorescent, xenon, halogen and LEDs
I recently installed some LED puck lights over my main work area. These replaced a set of halogen lights that had been in place for a dozen years or so. The light of these new LEDs is just a touch dimmer than the old halogens, but they cast a more uniform pattern to the work area below. They also run cool to the touch, and use about 3% of the energy that the old lights used.
Modern Layouts Need Modern Kitchen Lighting Ideas
Recent trends in kitchen design include open floor plans and isolated workspaces or islands. One of my favorite ways to light islands is with pendant lights. Pendant lights also work great with peninsula or bar-type areas that lack overhead cabinets. Classic bell shapes in hand-blown glass can add color and style.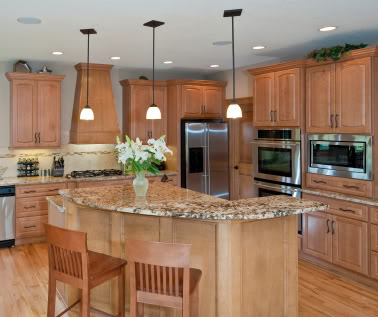 Group pendant lights together for style and balance.
Balance the Space with Pairs or Groups
Illuminating a 5-foot-long island with a single pendant light may save you some money, but it will look awkward. A small grouping of 2 to 4 lights will provide ample light for all work surfaces and create style and balance.
Maintain the Home's Theme
Attractive as these modern pendants are, they may seem out of place in a rustic log home or in a classic Victorian home. Also, if you installed a chandelier made from a wagon wheel adorned with antlers in your modern NYC loft, your friends and neighbors might think about checking you in at Bellevue. There are thousands of lighting options out there and you will not suffer for choices – just ensure they are wise ones.
Now that these great kitchen lighting ideas are fresh in your mind. You can make that trip to the home center or the specialty lighting outlet without worrying about what to install. You have all the modern choices available that our grandparents never had, from energy-efficient LEDs to warm-toned incandescents.
Explore other kitchen lighting ideas, like under-cabinet lighting, recessed lights, and track lighting.
Author Kevin Stevens moved to Colorado from Michigan in 1991. He has been a woodworker for over 30 years, and has also worked as a biotechnology engineer. Kevin now runs a remodeling business where he practices green technology and sustainability. He is currently building an off-grid cabin in New Mexico.
Looking for a Pro? Call us at (866) 441-6648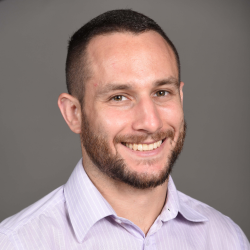 Top Cities Covered by our Remodeling Contractors