Compact Fluorescent Light Bulbs (CFL)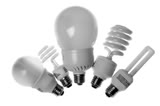 The many shapes and sizes of CFL bulbs.
CFL bulbs (compact fluorescent light bulbs) are miniature versions of full-sized fluorescent bulbs. They screw into standard lamp sockets and give off light that looks just like that of common incandescent bulbs (they actually give off better light); they are quickly replacing conventional incandescent light bulbs. There are several reasons for this, the first being that they are more energy efficient and the second being that they last longer. These two reasons combined mean that you will be saving money by choosing CFL bulbs.
While CFL bulbs currently cost more than incandescent bulbs, they still pay off. In fact, CFLs use one-third of the electricity of incandescent lights and last up to 10 times longer. A single 18-watt CFL used in place of a 75-watt incandescent will save about 570 kWh over its lifetime. At 8 cents per kWh, that equates to a $45 savings. (source: www.eartheasy.com)
Energy Efficient and Better Light
CFLs are four times more efficient and last longer than incandescent bulbs. CFL bulbs also reduce air and water pollution because they produce less carbon dioxide (CO2). CFLs give off a higher quality of light instead of the bright white of the incandescent bulbs. CFLs can be used almost anywhere the old bulbs were used, but it is still important to check your fixture to prevent damage or fire. Below you will read about some of the fixtures in which CFLs cannot be used.
Disadvantages of CFLs
CFLs cannot be used in places where the light will be turned on and off quickly and often, such as in a closet.
Not all CFLs can be used with a dimmer. Keep in mind that this may change as technology becomes more advanced and new innovations are brought to the market.
When a CFL bulb is being used outside, it cannot be covered, and colder temperatures will reduce the light.
CFLs cannot be used as spotlights.
CFL bulbs contain low levels of mercury which can be potentially toxic is the bulb if broken. Learn more about CFL bulb safety tips and what to do if your bulb breaks.
Placing CFL bulbs in your home is a simple step to help reduce the CO2 leaked into our air. A professional electrician can help you with any other light bulb questions you may have, including the installation of your lighting fixtures and CFL bulbs.
Looking for a Pro? Call us at (866) 441-6648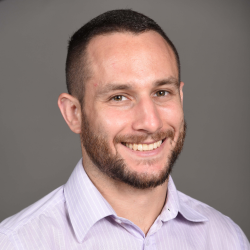 Top Cities Covered by our Electricians