Investing in Handcrafted Furniture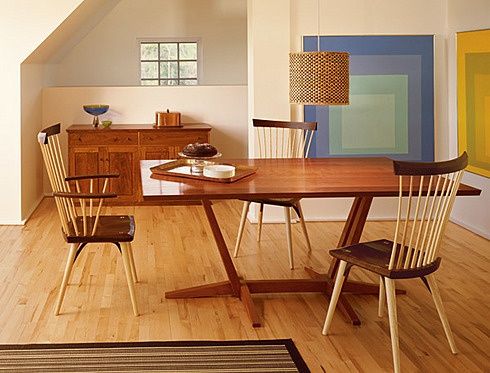 There is nothing like a beautiful piece of handcrafted furniture. Whether an antique or a new piece, furniture that has been made by hand by a master craftsman is a true work of art and one that is worthy of investment. There was a time when furniture was only handcrafted and was therefore expensive and purchases were made with the expectation that it would last a lifetime and likely be passed down. With the advent of assembly line work, less expensive materials and outsourcing, much of our furniture has gotten cheaper and cheaper, in all respects. There is little expectation that a piece should or will last a lifetime and we've gotten to the point where we don't want it to. We have a fear of commitment to our furniture.
In some ways, we must re-educate ourselves as to what to expect from a fine piece of furniture.
Thos Moser
Based in Maine, Thos Moser is a multi-generational family business that specializes in classic and clean lined wood furniture in the classic American vernacular. They offer custom work and ready-made furniture from woods such as ash, maple and American black cherry. Their construction is based on time-honored traditions of mortise-and-tenon joinery and they design and build the furniture with the expectation that it will last for generations.
Eldred Wheeler
Eldred Wheeler, based in Massachusetts, produces gorgeous and classic 18th century American furniture. Their museum quality furniture designs are based on historical precedents and one can order from their standard catalogue or have a piece custom designed. They manufacture their pieces nearly to order and as with any hand-build item, there may be a wait, but it is certainly worth it!
Wüd Furniture
Wüd Furniture, which is based in Brooklyn, NY, has a tag line that reads "Contemporary Designs...Crafted With Passion." If you're looking to purchase investment quality custom wood furniture, don't you want to buy from someone who has made it with passion? Their furniture is sleek and contemporary yet made with the same classical joinery techniques as the more traditional furniture makers. Wüd Furniture uses both domestic and exotic hardwoods in their designs and does both ready made and custom work.
Furniture by Dovetail
Furniture by Dovetail, another family run operation, was founded in 1988. Their handcrafted pieces are contemporary interpretations of classic styles from a wide range of design traditions spanning 300 years. They are passionate about their furniture, but their number one focus is on client satisfaction. As with all craftsman quality products, they sell furniture that will last generations and offer a lifetime guarantee to back it up. Premium woods, hand cut joints and hand rubbed surfaces are their hallmarks.
Whether you are looking at purchasing from large well-known companies such as those listed above, or from a local craftsman who works out of his garage, you should always look for the same things.
A style that suits you
The use of quality, first grade woods and hardware
Hands-on workmanship and the employment of time-honored traditions of joinery. (In other words, there should be no staples or cheap woods!)
The ability to provide some level of customization. If you're tall, short, wide or slight-your custom wood furniture should fit you to a T.
A lifetime guarantee.
Passion.
True craftsman quality furniture is a functional work of art: Beautiful to look at, better to use.
Photo credit: Thos Moser
Looking for a Pro? Call us at (866) 441-6648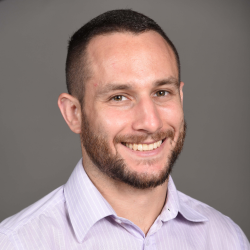 Top Cities Covered by our Carpenters