Making an Insurance Claim after a Basement Flood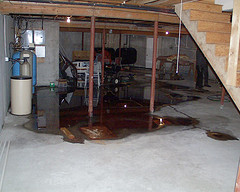 source: Flickr: Massachusetts Dept. of Environmental Protection
Flooding can be a costly, annoying experience that leaves your home in a mess and take days to clean up. Your basement may become flooded for a variety of reasons -- a broken pipe, an overflowing washing machine, a sewer back-up, heavy rains, or a natural disaster. Depending on the cause and the type of coverage you have, you may be eligible for reimbursement by your insurance company. Here's what to do.
Contact Your Insurance Company
In the event of a flood the first thing to do is to contact your homeowners insurance provider and set up a time for a claims adjuster to visit. Be sure to do this promptly, as there are time limits as to how long you can file a claim after the event of the damage. You'll also want the adjuster to see your property before you clean and repair it.
Take Inventory
Next, fill out a claim describing the cause of the flood and what damage occurred. Be sure to survey your entire basement and make a list of all the damage, including appliances, furniture and other valuable possessions. Write down a description of each item and its value, and if possible, the brand and model as well. In addition, be sure to photograph the damage, but don't throw anything away until after the insurance adjuster has seen it.
Get Estimates
If the cause of the flood was a broken pipe, you'll want to contact a licensed plumber to give you an estimate on the cost of repairing or replacing the pipe. The adjuster may want to contact the contractor as well to make sure they are in agreement concerning the cost of the repair.
Clean Up
Aside for the dirt and grime left behind by the flooding, mold can also be a serious problem, and prolonged exposure tends to be hazardous to your health. Make sure to remove any mold as soon as possible, but take caution and wear protective gloves and cover your mouth and nose while doing so. If this is too difficult or you are too busy with other tasks, hire a professional mold remediation service.
Tips
Natural disasters may be excluded by standard policies. If you live in a city like Houston that was hit hard by hurricane Harvey in the summer of 2017, for example, your homeowners insurance policy may not cover damage incurred by the hurricane. However, there are other types of policies, such as flood insurance, disaster insurance, and more that can provide coverage. Additionally, while restoring your basement may not be covered, possibly your appliances and other items of value will be.
It's important to know how much the repair will cost and to compare that to the amount of your deductible. Because insurance companies tend to raise premiums after claims are filed, many professionals recommend not filing a claim unless the cost of repair is three times as much as the deductible.
Preventing Floods
Many homeowners install sump pumps that pump out the water in their basement in the event of a flood, keeping the area relatively dry. However, often in severe storms the power goes out, which could disable the sump pump as well, unless you have battery backup.
Flooding can be a very damaging event. However, with the right precautions and proper insurance, you can make sure this potentially tragic experience is no more than an inconvenience.
Updated March 6, 2018.
Looking for a Pro? Call us at (866) 441-6648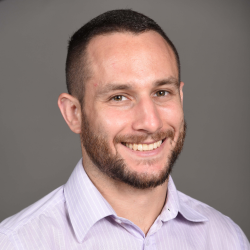 Top Cities Covered by our Plumbers