How to Hire a Reliable Carpenter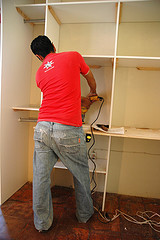 Source: Flickr - Wonderlane
Carpentry is an essential skill needed for almost any home renovation. Not only is a carpenter responsible to ensure the job looks good, but you also rely on him to make your renovations durable and safe. You may be looking for a nearby carpenter to build you a new deck; or perhaps you just need some small additions such as shelving. You might want a rough carpenter for structural work or a finish carpenter for windows or trims.
Whatever your particular carpentry needs, look for someone who is reliable, has experience and is professional. Here's how.
Listen to Friends
The best way to find a dependable carpenter is to ask friends and neighbors. If someone you know has had carpentry work done recently, check out the workmanship and ask who did it. If you like what you see and the homeowners were satisfied, contact the carpenter.
Get Estimates
Whether you have the name of only one carpenter or a whole list, invite them over to provide cost estimates. Be sure to show them the location of the job and give a detailed explanation of what you want. Listen to each carpenter, see how he responds and what he suggests, and be sure to question anything that isn't clear. Keep in mind that a good price does not always mean a good job. Don't simply hire the carpenter with the cheapest bid, especially if the job is complex and requires permits or inspections.
Asking for estimates is also a great way to see if the carpenter is punctual. Did he arrive for the estimate when he said he would? Was he available when you tried to contact him? The answers to these questions will give you an indication as to whether or not you can trust him with your job.
See a Sample
Ask to see a sample of the contractor's work. This is especially important if you wish to have intricate, involved carpentry such as wainscoting or other elaborate trims.
Get References
Be sure to ask the carpenter for references and call them. Ask about the carpenter's on-the-job performance and the quality of his results. If the work was done a few years ago, inquire about how it is holding up over time. A short phone call can you save you lots of aggravation and money.
Check the Contract
Once you've found the right person for the job, it should go without saying that you'll need a signed contract between you and your carpenter. Be sure to read it over carefully. Make sure it includes: cost, payment schedule, start and completion date, as well as a complete description of the work to be done and materials to be used. Be sure to receive a receipt for any payments you make.
In addition, make sure the carpenter has liability insurance for work related damages, workers compensation insurance for job-related injuries and a bond to protect you should the carpenter not meet the terms of the contract.
Remember, a little homework can save you and your family from a home improvement nightmare. Follow the above steps and you can be sure you'll hire only reliable, professional carpenters.
Updated July 24, 2018.
Looking for a Pro? Call us at (866) 441-6648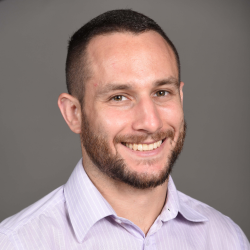 Top Cities Covered by our Carpenters