Dress Up With Wainscoting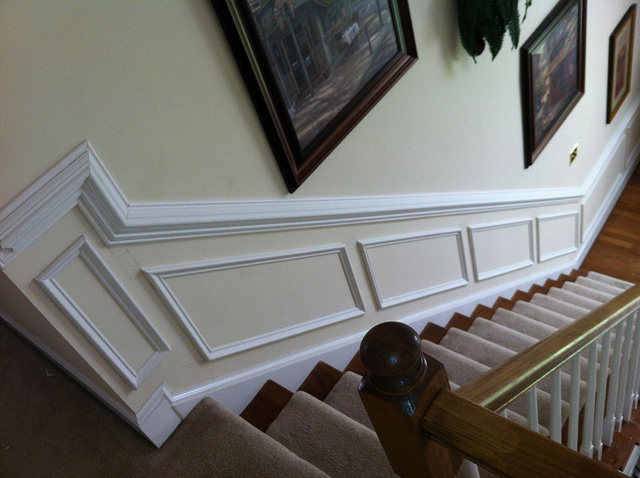 Ever walked into a home and felt like it's just a little more classy than your average house? Chances are that sleek interior look was helped along by crown molding, or wainscoting, both of which add depth and texture to rooms, and are available at surprisingly low price points. If you're interested in upgrading a builder-grade home, restoring a historic home, or adding something fresh and dynamic to your residence, you've got to check out your wainscoting options.
You might think that wainscoting fits within a pretty narrow range of design schemes, all involving either molding or embossing -- the photo above is a good example of classic wainscoting, and this slideshow features tons more. And you can definitely go that way. Elegant, restrained molding designs look great in historic homes and can totally upgrade the look of a builder-grade home to make it stand out from the rest of the crowd.
In addition to wood paneling, it's also possible to get vinyl, metal, fiberboard, and plastic. Depending on the material used and the complexity of the pattern, costs can vary, and it's important to measure your space carefully so you know precisely how much you need before you set out on a purchasing expedition. You should also consider how you plan to work around peculiar corners, stairs, and awkward angles.
Want a more unusual wainscoting material? Lincrusta is both beautiful and historic. It comes in a range of colors with a huge variety of gorgeous stamped patterns. It can be used in historic homes as well as more modern structures, and it has the bonus of being easy to maintain. Unlike stamped metal, another fun historic wainscoting material, it's also not prone to tarnish and the development of staining.
But you can also go a little wild with wainscoting. Here's another amazing slideshow of beautiful wainscoting options, featuring things like hemp, sewn paper, fiber, or mosaics. While these images show these media incorporated as wall coverings, they can also be used as wainscoting. Contrast them with rich, sophisticated interior paint colors and you'll have a sleek modern look appropriate for more edgy interior design.
Before you start on a wainscoting installation project, plan ahead. Don't go with a design that's too busy, or one that will clash with the architecture or decor scheme of your home. Good wainscoting should complement a home, rather than drawing excessive attention to itself, even when it's quite ornate. Select colors and patterns suitable to the setting, and if you're not certain about which options would be best, talk to a skilled interior designer or a talented San Francisco contractor who's familiar with these kinds of projects.
While it's possible to remove or alter wainscoting, it can be an expensive proposition, so you want to make sure you choose well and install it properly. Map out your project ahead of time and stop to take frequent measurements and check for issues like panels moving out of alignment. If you don't, you might end up having to implement a costly fix later!
Katie Marks writes for Networx.com.
Looking for a Pro? Call us at (866) 441-6648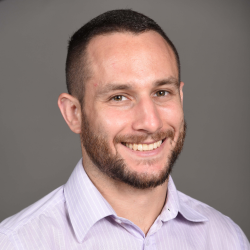 Top Cities Covered by our Remodeling Contractors