Green Paint Strippers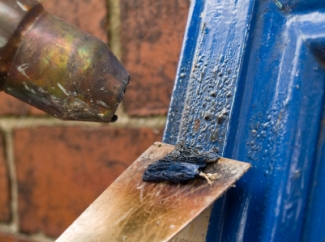 There are three common ways to remove paint and varnish: sanding, scraping and applying strippers. Paint and varnish can be abraded away with sandpaper or removed with a scraper or putty knife. However, removing paint from intricate designs or hard-to-reach places may require a paint stripper.
Toxic Solutions
Traditional commercially available paint strippers comprise toxic solvents that require ventilation during use and careful disposal after the job is done. The most common human health problems caused by the chemicals used in paint strippers, such as dichloromethane, are cancer and liver damage. Not only can the products be harmful for the user, hazardous chemicals are also released into the environment.
According to the Environmental Protection Agency (EPA), "dichloromethane, also known as DCM and methylene chloride, is a volatile organic and colorless liquid chemical with a sweet, pleasant odor like chloroform... Exposure to methylene chloride can occur in the workplace or in the environment following releases to air, water, land or groundwater. Exposure can also occur when people use certain aerosol paint sprays and paint strippers. Methylene chloride enters the body when breathed in with contaminated air or when consumed with contaminated food or water. It can also be absorbed through skin contact."
While most of the DCM found in drinking water results from unlawful discharges from drug and chemical companies, improper cleanup and disposal of paint strippers can also cause environmental and health problems. That's why it's important to choose eco-friendly, green solutions when stripping paint and varnish. (Of course, it's equally important to select eco-friendly house paint to re-finish the project.) Below are several products with low-VOC components.
Soy-It
Soy-It Graffiti Remover for Painted Surfaces (22 oz.) retails for $13.50. This product is soy-based, low-VOC, non-flammable and replaces many common high-VOC strippers. The manufacturer claims that its products contain natural, biodegradable ingredients that quickly and easily remove paint, ink, crayon, magic marker and adhesive residue from painted surfaces. Additionally, "the unique, natural polymer allows the product to cling to vertical surfaces for extended periods of time for the removal of tough, sun-baked graffiti, yet is easily rinsed away. Use on painted surfaces, ceramic tile, porcelain, glass, marble, Formica, enamel and metal surfaces."
Green Living Paint and Varnish Remover
Ready-Strip Paint and Varnish Remover retails for $32 for one gallon. "Ready-Strip is a technologically advanced stripper that is environmentally safe, user-friendly and capable of removing up to 7 layers in a single application." The product description claims that the product changes color to notify the consumer when the paint is ready to be scraped away. Simply apply the stripper to the surface and wait until it turns off-white. "Ready-Strip is biodegradable, non-flammable, odor-free and easily cleaned up with water." It contains no methylene chloride. Ready-Strip removes most oil-based or water-based paints and varnishes.
Green Living After-Strip Wash
Ready-Strip (After-Strip) Paint Remover Wash sells for around $7. After-Strip removes the residue that remains after paint or varnish have been removed. After-Strip also removes stain from wood finishes. This ecologically safe product contains no methylene chloride or other VOCs.
These are just a few of the environmentally friendly paint and varnish strippers available today. When consumers consistently choose to purchase products that do not contain hazardous components such as DMC, their projects will be completed with far less harm to human health and the environment.
Whether you DIY or hire a contractor for your repainting project. be sure to choose environmentally safe products to work with.
Updated November 20, 2018.
Looking for a Pro? Call us at (866) 441-6648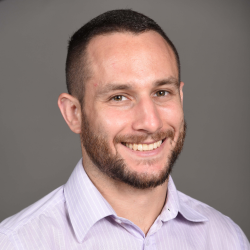 Top Cities Covered by our Painters