How to Clean Granite Countertops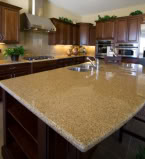 Nowadays, it seems that there is a specialized method for cleaning just about anything — granite countertops included. Your grandmother may tell you that she used to clean everything in her house with a bucket of soap and water and a few good rags. In fact, she would probably recommend doing the same for your granite countertops.
Do soap and water do the trick for granite countertop cleaning? The answer is yes, but there are other methods that not only clean your granite countertops, but also work to preserve the natural beauty of the granite. Some of the cleaner manufacturers claim that their products can help prolong the life of the countertops. If you are unsure about which cleanser to use but don't want to stick to the soap and water method, look into one of the products recommended below.
About Granite Countertops
Granite is one of the strongest stones used for kitchen countertops. Granite stone countertops are virtually un-scratchable, but they need to be sealed and polished over time. Proper granite countertop cleaning includes applying a sealant or polish about once a year.
It's important to follow the instructions given by the granite countertop supplier in case your specific granite stone top requires special care. Some granite countertops, such as polished granite countertops, need different care than most unpolished tops (this usually entails using special sealing methods).
Best Ways to Clean Granite Countertops
The number one rule for granite countertop cleaning is not to use abrasive cleaners, acids, or other harsh cleaning products. While granite is known for resisting scratches, some cleaners — especially those with a high acidity — can lead to damage marks on your counters.
Use isopropyl rubbing alcohol, diluted with an equal quantity of water. It is inexpensive and really helps to clean and shine granite countertops.


Try the soap and warm water method -- with a modern update. To avoid dulling your lovely granite countertops with a scummy buildup, use soap specially made for cleaning stone. Rinse with clear water, followed by a rubdown with a soft rag or old towel.


Purchase a specialty product purpose built for cleaning granite countertops. (See next section.)
Granite Cleaning Products
There are many good granite countertop cleaning products available, from wipes to sprays to concentrated gels. Aqua Mix produces several quality products, including granite counter cleaner spray. DuPont is another great brand: It sells the DuPont StoneTech Professional products, which include a line of sealants and polishes.
Find a reliable cleaning professional you can trust to take care of your granite countertops.
Updated August 22, 2018.
Looking for a Pro? Call us at (866) 441-6648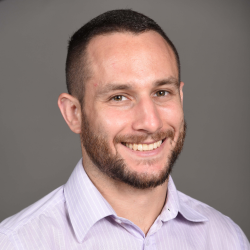 Top Cities Covered by our Cleaning Services