Bling Your Home with Glamorous Glass Tile
Gotta love that glamorous glass tile! Rich-looking, modern glass tile brings a whole new dimension to home decor. Not only do they come in a wide range of colors, sizes, and shapes, the tiles have a unique quality of being able to reflect light, blinging up the atmosphere in an attractive shimmery way. Durable glass tile is also hypoallergenic, easy to clean, and both stain- and mildew-resistant. When made from recycled glass, it's eco-friendly too!
Up until recently, kitchens have been the place to spot these trendy tiles, but now they're beginning to play a starring role all over the home. Take a peek at these ingenious ways to use glass tiles.
Backsplash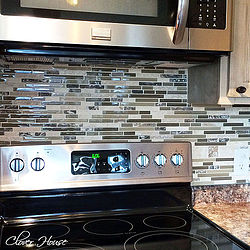 Install a glass tile backsplash behind your cooking and cleanup area for wall protection that enhances the beauty of the kitchen in a big way.
Savvy homeowners know, though, that backsplashes are not just for kitchens anymore ... bathrooms can benefit, as well.
Bathroom Wall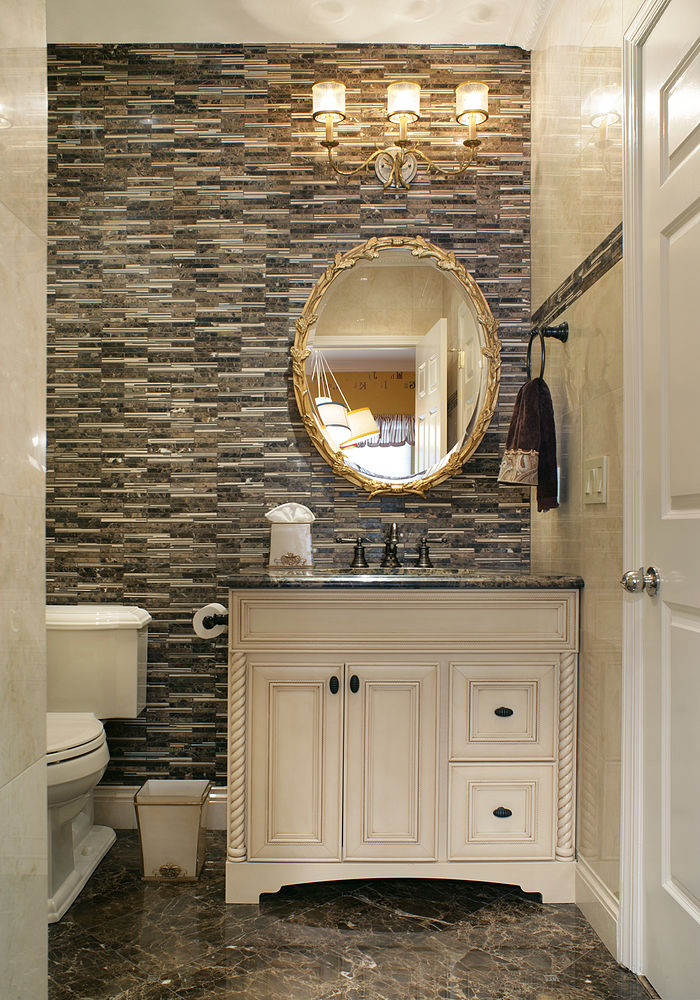 Your bath is most likely the smallest area in your whole house. That's why this essential room needs an extra punch of decorating pizzazz. Apply glass tiles on a bathroom wall -- to safeguard the shower enclosure against moisture or to create an imaginative accent wall.
More Beautiful Bath Ideas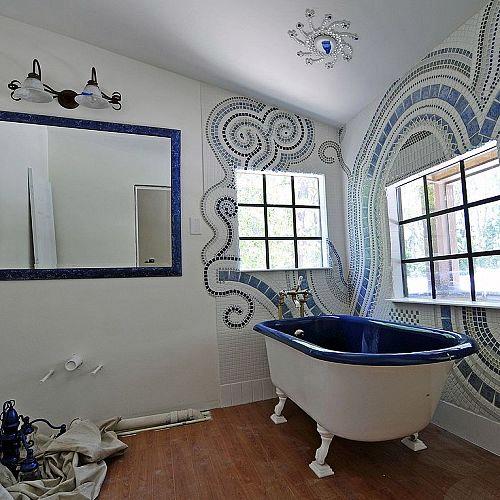 Embellish your vanity countertop, tub front, or floor with glass tile for big impact in this small space. Or design your own floor-to-ceiling mural. TIP: When tiling a bathroom floor, do be sure to use a slip-resistant sealant or choose smaller-sized tiles which will require more (anti-skid) grout.
A Unique Mirror "Frame"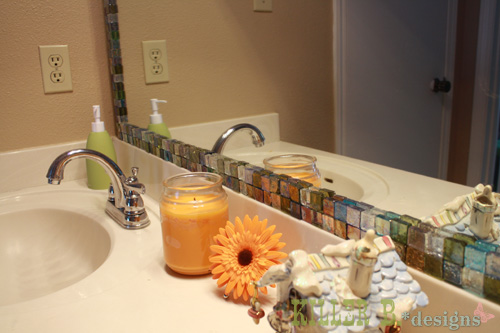 Builder grade bathroom mirrors are famously bland and boring. Rev yours up a notch or two when you enclose it in a DIY glass tile "frame."
Flooring Solution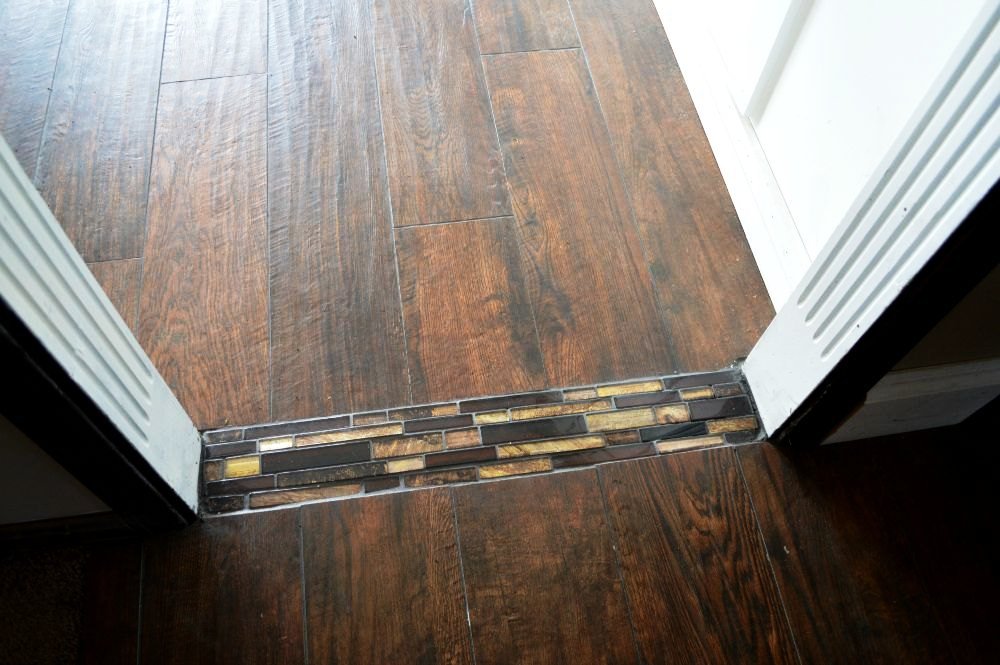 Are you stuck with an awkward transition between two rooms or two different types of flooring? Glass tile can come to the rescue, cleverly changing a klutzy gap into an elegant design feature. (Make sure any glass tile used on the floor is anti-slip and rated for foot traffic.)
Fireplace Makeover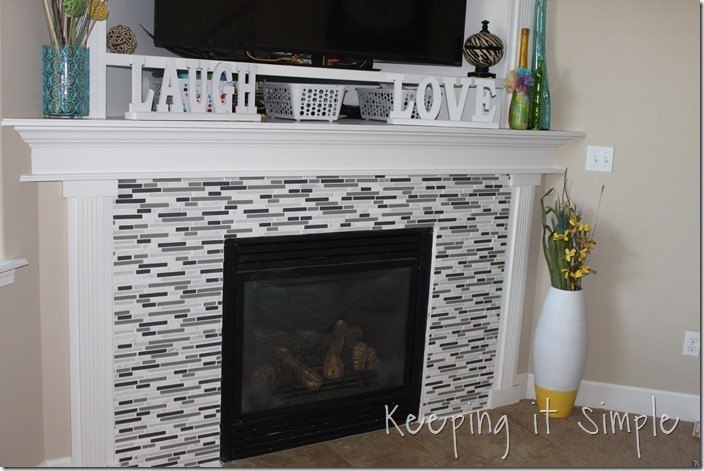 In your living room or den, a fireplace may be a handsome feature or an ugly eyesore. It all depends on the looks of your fireplace surround. If it's definitely past its prime, find a clever contractor to install glass tile and update it to the 21st century.
A Lovelier Lampshade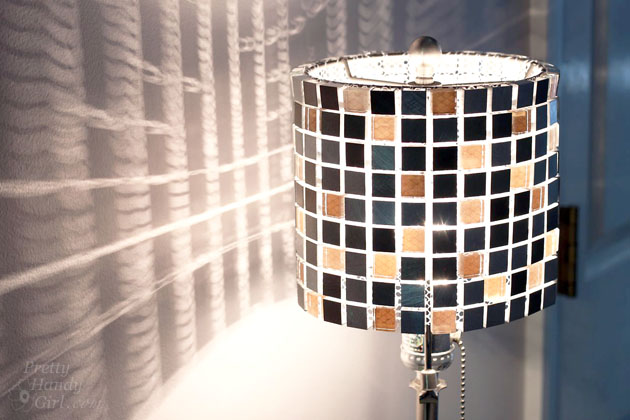 Upgrading light fixtures with homemade lampshades is a simple and fun project. Glass tiles will give a glowing touch of bling that is especially lovely when you switch on the light.
Furniture Facelift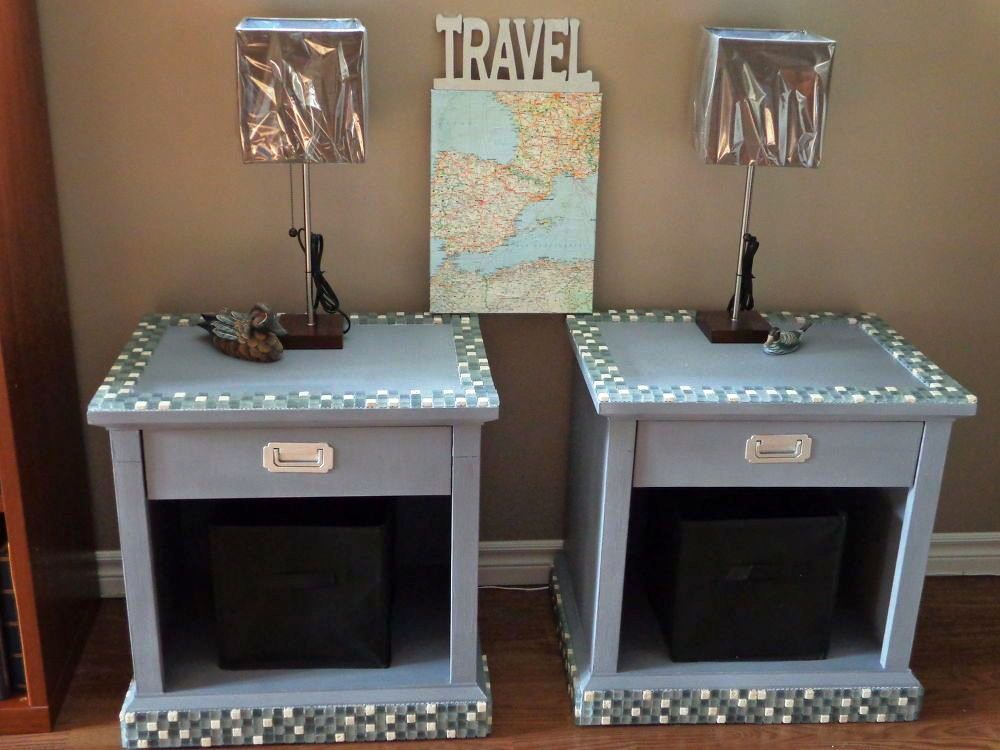 Rescuing furniture from thrift stores -- or even the side of the road -- is a great way to decorate on a dime and reduce landfills. You'll make an old table feel new again when you apply a little glass tile trim.
Outdoor Installation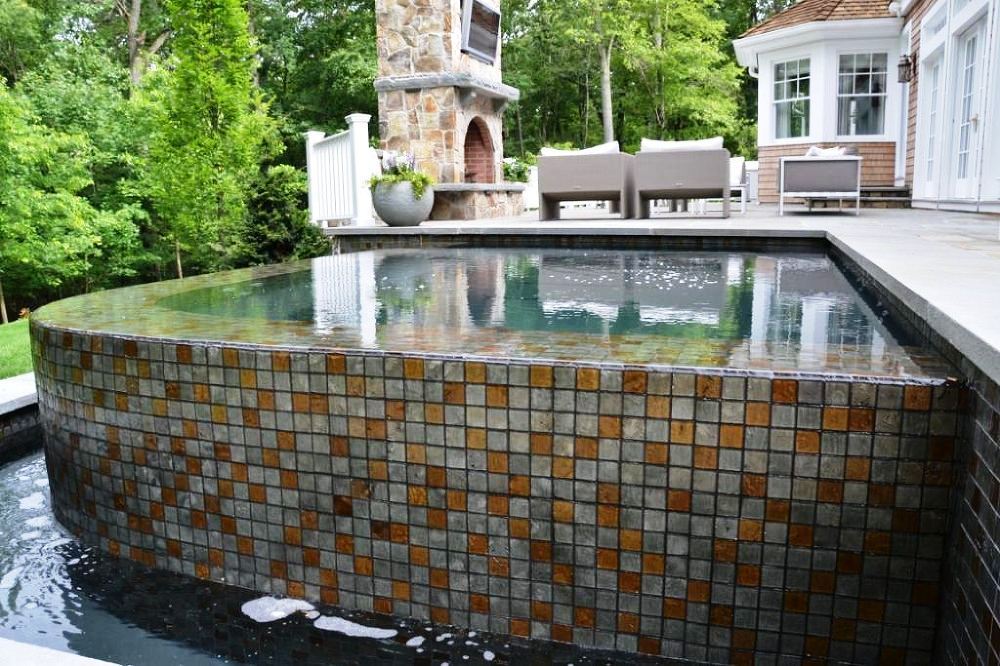 Glass tiles work just as well in the great outdoors as they do inside your home. Adorn a patio, pathway, or swimming pool deck with their sparkly good looks.
Find a contractor near you to install your great-looking glass tile.
Laura Firszt writes for networx.com.
Updated November 26, 2018.
Save
Related Articles
Looking for a Pro? Call us at (866) 441-6648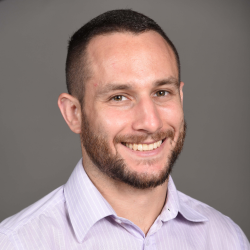 Top Cities Covered by our Tile Contractors