Get the Look: Danish Mid-Century Modern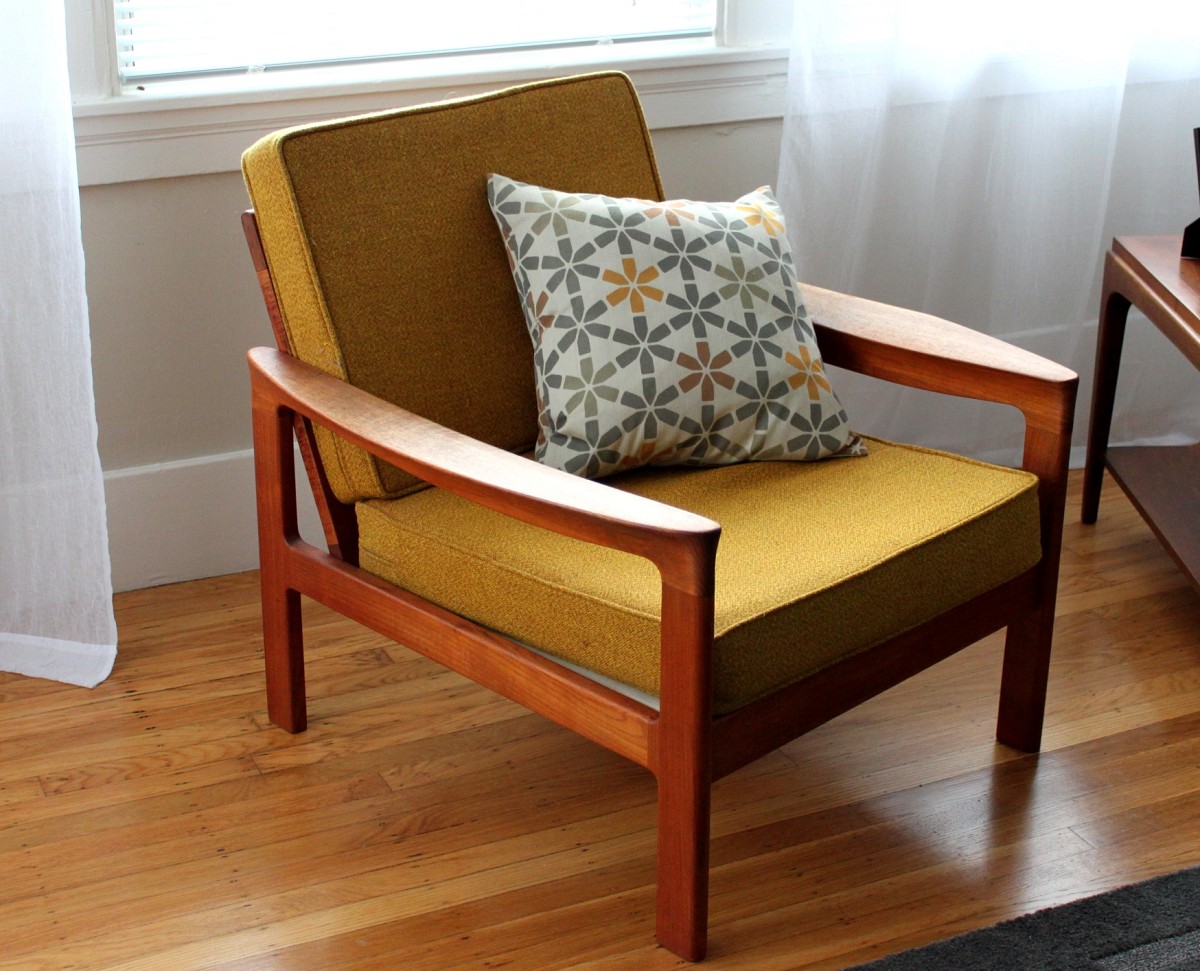 If you want a clean interior design look that's very "now," travel back in time to the 1950s. What's old is new again as Danish Mid-Century Modern furnishings take center stage in 21st century home decor.
Why is Danish Mid-Century Modern so Popular?
Danish Mid-Century Modern has been a very popular design style for many years. Of course, it was trendy in the mid-20th century (hence the name), and over the last few years the style has seen a big resurgence among young, hip urban dwellers. I think that its popularity is a result of the desire for clean lines and minimalist appeal, coupled with the lure of vintage pieces that can be cost-effective and eco-friendly.
The Roots of Danish Mid-Century Modern
Danish Modern furniture grew out of the Bauhaus principles of furniture design that included clean lines, excellent craftsmanship and quality materials, as well as a desire for comfort. It is notable that as far back as the early 19th century, the Shakers in America developed an aesthetic style that was very similar in theory and concept, although physical comfort was not as important. These styles influenced the Danish modern style and in some ways may explain the appeal of the look to Americans 100 years later in the mid-20th century and again today.
Get the Look
If Danish Mid-Century Modern is a style that is appealing to you and you wish to incorporate this style into your décor, you can hunt down vintage pieces or buy new furnishings that embody its aesthetic. Look for furniture and accessories which incorporate some or all of the following design elements:
Wooden construction from teak, oak and even plywood, often steam bent into shape.
Slim, often tapered legs on credenzas, tables and sofas,
Clean lines with a noticeable lack of any embellishment such as carvings or inlaid woods. Upholstery fabrics are either solid wool or leather.
Shapes that mimic the human body such as molded seats and wider supports for the upper back for seating.
Molded plastics in bright colors and tubular metal framework.
Start Here
And here are two great affordable Danish Mid-Century Modern pieces to get you started:
Knappa Pendant Lamp from Ikea: The Knappa pendant is a rock-bottom priced pendant light inspired by one of the true stars of the mid-century period: the Artichoke Pendant by Poul Henningsen. Authorized reproductions today range from 4 to 5 figures and are made from laser cut plastics, glass or copper. The Ikea version, while not a true "copy", offers a similar look in plastic.
Flip Credenza at CB2: The Flip Credenza is a moderately priced storage piece that captures the essence of the streamlined mid-century Danish modern look (now updated with media cord cutouts). A low credenza was a must-have of the period. Very "Mad Men."
Linda Merrill writes for Networx.com.
Updated April 12, 2018.
Looking for a Pro? Call us at (866) 441-6648