Save Energy and Cash with Garage Door Insulation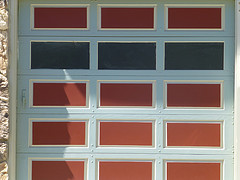 Garage door insulation is a simple procedure that has the potential to save you money in many ways. Whether you retrofit insulation as a DIY project, hire a pro to do the job, or buy an already-insulated door, it will conserve energy and safeguard your possessions.
Why Should You Insulate?
Garage door insulation protects against all sorts of severe weather – heat waves, cold spells, heavy rain, and snowstorms. And not only your garage is sheltered, but the adjoining room of your house, as well. As a result, you'll need less air conditioning or heating, according to the season, which will reduce your utility bills.
It's not just the garage that suffers due to temperature fluctuations. Insulation also protects a major investment – your car – from weather-related wear and tear (not to mention the fact that you'll find it much pleasanter to climb into an automobile that's neither blisteringly hot nor shivery cold!).
A garage whose climate is regulated will be a more comfortable location for a workshop, home office, or craft corner … and usable space is valuable. You will also be able to use it for storage when you don't have worry about ruining items such as cases of beverages – or sensitive liquids like paint or fuel gel – by inadvertently letting them freeze.
In addition, the garage door insulation process serves to strengthen the door itself, extending its life and saving you money on replacement.
Which Garage Door Insulation is Best?
There are several types of insulation for retrofit. The first is made up of fiberglass backed with paper or foil. While flexible – making it easier for DIYers to handle – and economical, its R value is fairly low: 3 to 4 per inch of thickness. The mid-priced second option consists of insulation (either cardboard or a polyethylene bubble-wrap style material) coated with reflective aluminum foil. Depending on the method of application, R value ranges from 3.5 to 6.
Finally, there is a type sold as rigid boards, usually of polystyrene, with R values of 3.3 for ½ inch thick to 6.5 for one inch. The boards need to be cut to the precise dimensions of your door panels, which makes working with them quite a challenge, especially for the amateur. This is the highest-cost method.
All these types of garage door insulation may be applied to either aluminum or steel doors and will not add excessively to their weight or difficulty of operation.
Don't forget to protect the bottom of your door. Inexpensive vinyl weather stripping seals the garage door and its opening, preventing hot or cold drafts. As it eventually becomes dry or cracked, the old weather stripping will need to be scraped off and replaced.
Are You Planning to Replace Your Garage Door?
If you are in the market for a replacement, why not buy a door that's already insulated against a variable climate like Minnesota's? By the way, garage door replacement is one of the home remodels that offer the highest return on investment – over 98 percent for an upscale replacement – when you sell.
Laura Firszt writes for networx.com.
Updated October 23, 2018.
Looking for a Pro? Call us at (866) 441-6648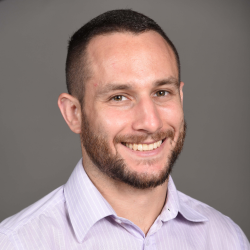 Garage door Average Costs
Top Cities Covered by our Garage Door Pros