Yes, You Can Have Your Dream Kitchen. Find Out How!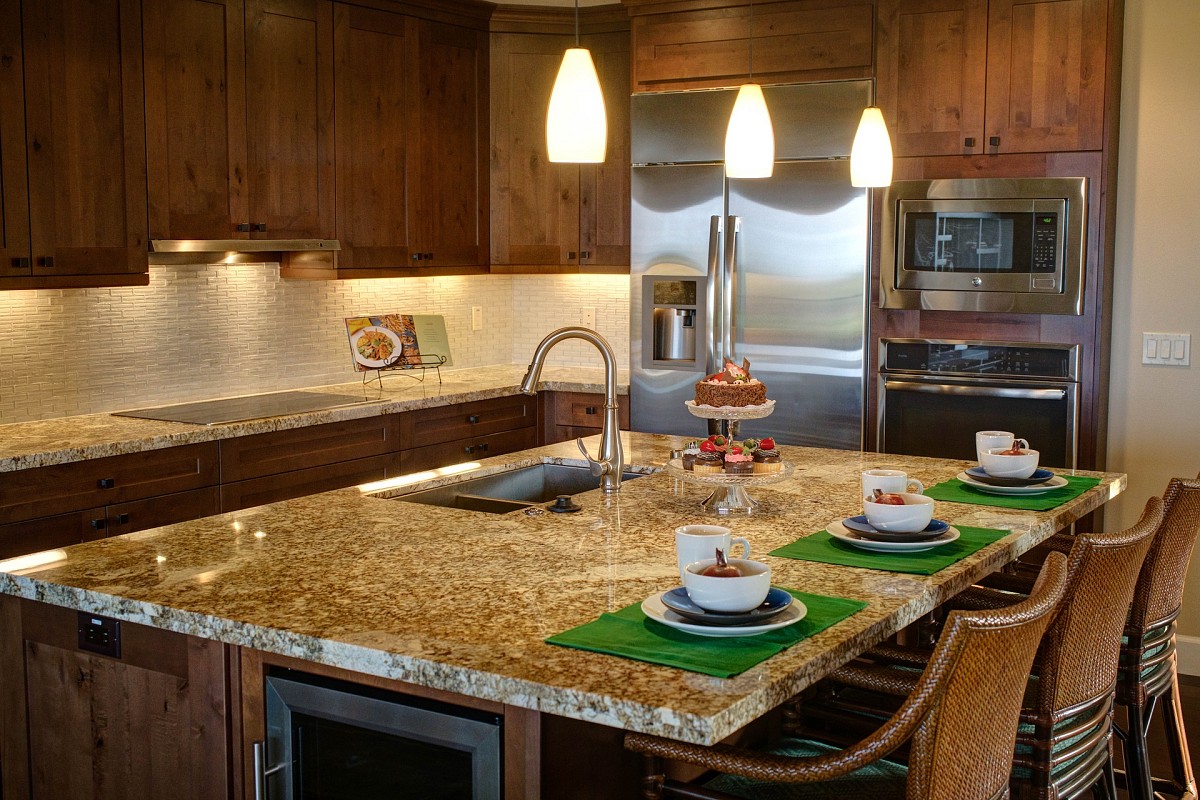 Are you daydreaming of a kitchen remodel? Transforming your dream kitchen into gorgeous, functional reality may be more doable than you think.
True, kitchen remodeling costs are quite confusing at first glance. The price for a 100-square foot kitchen remodel ranges anywhere from $10,000 to $50,000 (to the sky's the limit!). This kind of a cost spread means there are many options and certainly various ways of approaching the project. Let's open the subject up and make some sense out of all this!
For starters, we'll take a look at the 4 basic components of a kitchen remodel, which may push your project toward the lower or higher end of the price range:
Layout. You'd be surprised; a new kitchen layout that involves relocating the plumbing or re/moving a load-bearing wall is likely to be the costliest part of a remodel. It's your call – the convenience may be well worth it to you. On the other hand, you (or your budget) may decide to keep the existing floor plan.


Cabinets. You might choose cabinets which are custom-built, intricately styled, and meticulously hand-finished or aluminum-clad, with a luxury price tag to match. Or you could opt for factory-finished, "off the shelf" cabinetry. Interestingly, the cabinet material does not affect the price nearly as much as the workmanship.


Countertops. When it comes to your new kitchen countertops, cost depends mainly on 2 things: material and size. Stone counters (granite, quartz, marble, slate, or soapstone) are the spendiest, while laminate is the most budget-friendly. And there is a whole host of options (tile, butcher block, concrete, and more) at price points in between.


Flooring

. At the upper end of the price spectrum for kitchen floors, you'll find high quality wood, bamboo, and cork. Shave some cash off your flooring bill by choosing ceramic or stone tile, laminate, or carpet. Save even more with vinyl or linoleum.
Of course, whichever materials you select, base your decision on a combination of personal taste, practicality, and price. Keep in mind that higher end materials tend to add value and curb appeal to your home.
Here are approximate costs for 3 types of kitchen remodel -- high end, midrange, and budget -- and what you can expect of each.
$10,000 - $15,000 BUDGET KITCHEN REMODEL COST
| | |
| --- | --- |
| Kitchen Feature | Remodeling Options |
| Cabinetry | Go with stock cabinets. To save even more, reface or refinish your old cabinetry. |
| Countertops | Install laminate, tile, or vinyl countertops to make a major difference on a dime. |
| Flooring | Vinyl, linoleum, or some ceramic and laminate floors are budget-friendly. Cut costs by installing on top of your old flooring. |
| Plumbing | Upgrade with a drop-in stainless steel sink and more modern faucet. |
| DIY | Paint kitchen walls for an affordable fresh new look. |
$15,000 - $30,000 MIDRANGE KITCHEN REMODEL COST
| | |
| --- | --- |
| Kitchen Feature | Remodeling Options |
| Cabinetry | Opt for semi-custom or custom cabinetry, adding or relocating if you wish. Add the kitchen island you've been longing for. |
| Countertops | Update countertops with beautiful granite, quartz, concrete, butcher block, Corian, or metal. Build a backsplash of glass tile or other high-end material. |
| Flooring | Replace flooring with better quality vinyl, laminate, ceramic tile, concrete, engineered wood, or well-sealed hardwood. |
| Plumbing | Install heavy-gauge stainless undermount sink. |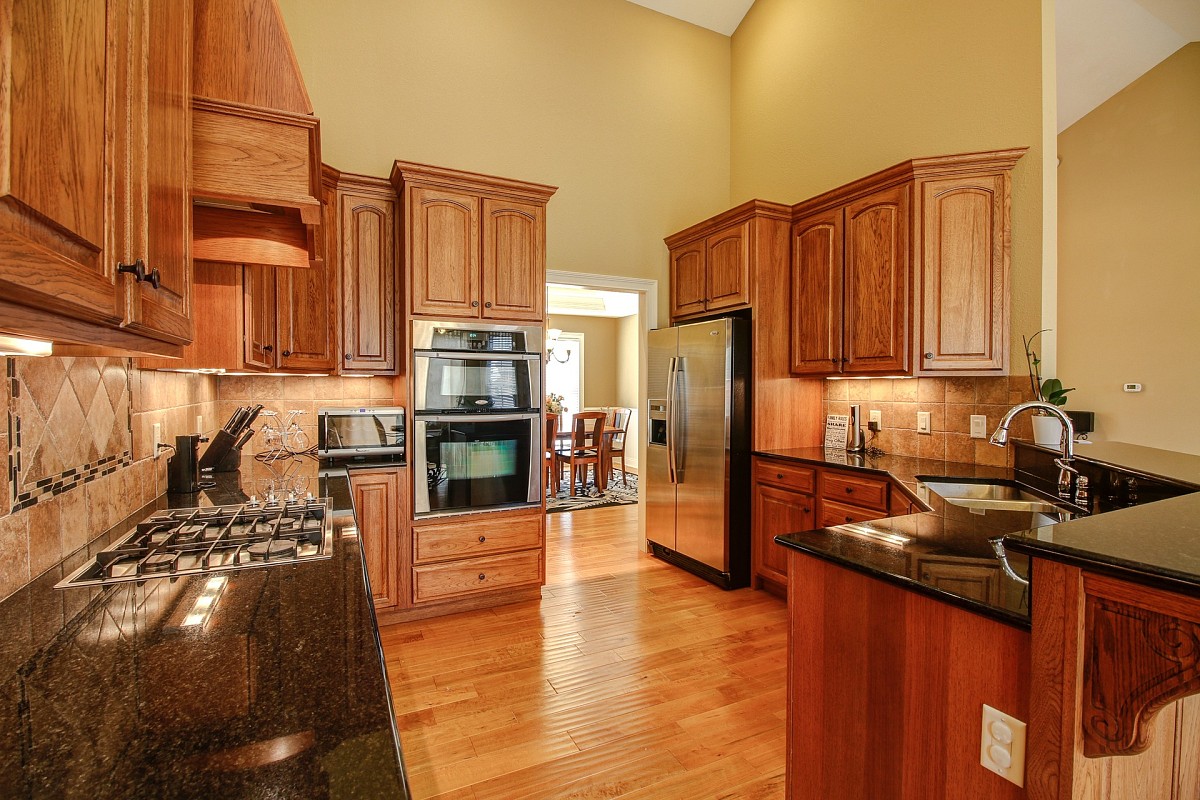 $30,000 + HIGH END KITCHEN REMODEL COST
| | |
| --- | --- |
| Kitchen Feature | Remodeling Options |
| Cabinetry | Install premium custom cabinetry with special interior fittings -- appliance garages, lazy Susans, spice drawers. Add cabinets, often as part of expanding the kitchen area. Add a kitchen island. |
| Countertops | Install countertops of granite, quartz, marble, other stone, or metal. Build a backsplash of tumbled marble or glass tiles. |
| Flooring | Install floor of hardwood or marble. |
| Plumbing | Install undermount sink, of heavy-gauge steel, copper or granite. Install touchless faucet with specialty finish. Special plumbing features eg pot filler, boiling water faucet, built-in water filtration system. |
Looking for a Pro? Call us at (866) 441-6648