Cost To Install Garden Flagstone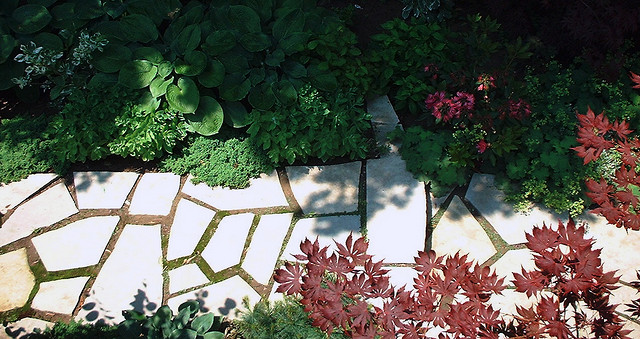 Including hardscape in your garden design is perfectly on point for a modern backyard makeover. And considering the most common hardscape options, flagstone is a top choice for an effortlessly attractive and ultimately timeless feel.
Flagstone is a sedimentary rock, which means it was made by layering natural deposits of sediment, like sand. Flagstone is mined in quarries across America, with different colors resulting from different regions. The most common hues include buff (a golden brown), red, and blue.
There are many factors that can affect the price of flagstone itself, as well as the total price per square foot installed. For example, some flagstone is more expensive because it is rare or difficult to obtain, or comes out of small and exclusive quarries. As well, flagstone that has to be shipped long distances will be more expensive due to the fuel costs associated with shipping. Bluestone, for example, is a beautiful flagstone that's mined in Pennsylvania. It would be relatively inexpensive back east, but would prove a pricey purchase for a home in California.
Some of the variables that impact overall cost can come down to consumer choice. For example, when ordering stone you can choose between factory cut edges and irregular edges. Factory cut edges will make for easier installation, because they're pre-cut to fit together in a pattern. This means that factory cut flagstone will be cheaper to install. Irregular flagstone, on the other hand, is aesthetically more organic and natural looking, but installation is more intensive because the stones require chipping and fitting.
Another installation choice that can greatly affect the price of the job comes down to the finishing of the joints. When installing garden flagstone, you can choose between open joints or mortared joints. Open joints are filled in with gravel or ground cover, like grass or clover. This option is roughly half the cost of mortared joint installation, but it's much less stable and usually less ideal for patios and walkways. Mortared joints are much more expensive, but are also the standard because they're very long-lasting, and generally considered more attractive.
With those factors in mind, it is possible to generate a rough estimate of price per square foot installed for garden flagstone. The range is wide -- anywhere from between $10-15 and $25-30, depending on the type of stone and geographical location. This general estimate is based on nation-wide averages, and includes considerations such as materials costs, labour, site preparation, and special site considerations. Additional features like flagstone steps will push the cost higher.
This price per square foot installed estimate does not include the sales tax on materials, which will vary by state, or any permit or inspection fees which may be required by a local building department. It also doesn't include the general fees that a contractor might charge for organizing and supervising the garden flagstone installation. But these fees are standard, and you should expect to pay an additional 12-20% of the total overall cost of the job.
In order to help you reduce your expenses, consider combining the project with other, related projects. Or, be open to flexibility in the project scheduling. Remember that you should always get bids from multiple contractors in order to find the best value.
And finally, as always, make sure you hire a licensed, bonded, and insured contractor -- it's well worth the money to make sure that your job will get done right!
Sayward Rebhal writes for Networx.com.
Looking for a Pro? Call us at (866) 441-6648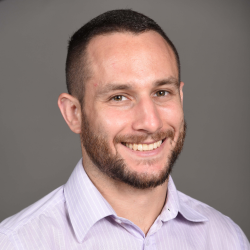 Landscaping Average Costs
Top Cities Covered by our Landscapers