Convert Flat Roof to Pitched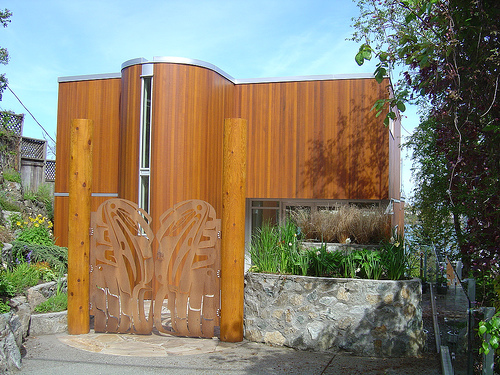 Are you thinking of converting your flat roof to a pitched roof? A pitched, or sloped, roof can add curb appeal and storage or even living space, it reduces maintenance in many cases, and it may solve structural problems with an ailing flat roof. At the same time, there are several good reasons not to convert a flat roof to pitched. Expense is a big one, and pitched roofs have their own issues with maintenance and leakage (no roof is perfect). A flat roof also can add distinction to a home, making it stand out among the horde of gables and hips in the neighborhood. The decision to convert a flat roof to pitched should be carefully considered. Here we'll look at the basics to help you decide.
What's Wrong with Flat Roofs?
Flat roofs have a bad rep in the building business. Many real estate agents and homeowners are afraid of them, and some insurers flat-out won't cover them. But the fact remains that flat roofs have protected buildings effectively for centuries. They work well on large commercial structures, and they can work just as well on houses.
That said, installation, roofing materials and upkeep are particularly critical for flat roofs, primarily due to the gravity issue: flat roofs have only a slight pitch (they're not actually flat), so issues like sagging structural members, improperly installed flashing and sloppy repairs easily lead to ponding -- and standing water is never a good thing. Residential flat roofs may be more prone than their commercial counterparts to problems such as undersized structural members and vulnerable areas where roof planes meet walls and other elements because house designers and remodelers (DIY or pro) might lack expertise with flat roofs. Also, homes often don't get high-end roofing materials like commercial buildings do.
Methods for Converting Roofs
There are several ways to convert a flat roof to pitched. Sometimes the old roof is left in place and sometimes it's removed. Keeping the old roof in place often is less expensive and may mean you don't have to vacate the home during construction. However, removing the old roof allows for a cathedral ceiling or custom attic-space options. Removal also may be necessary if the walls can't support the weight of both roofs. (On houses, new pitched roofs typically are supported by the exterior walls.) The structure can be built with engineered wood trusses or traditional rafter framing. In any case, the conversion must be approved by an engineer or other qualified building pro.
Why Consider a Roof Conversion?
Here are the primary reasons homeowners choose to convert a flat roof to pitched:
Solution to a maintenance problem. Poor design and/or construction of the existing flat roof may have resulted in frequent or recurring problems.


Cost. The old roof may have structural issues requiring significant repair or renovation. If corrective measures are extensive, the cost of fixing a flat roof may be close to the cost of converting to a pitched roof—or close enough.


Longer roofing lifespan. In theory, roofing on flat roofs can last as long as standard materials on sloped roofs, but in reality, pitched roofs tend to have greater longevity. It's important to compare the durability of pitched-roof materials (like shingles) with high-quality flat-roof materials (not just tar-and-gravel or torch-down roofing), though.


Easier insulation and ventilation. Flat roofs often aren't (and usually shouldn't be) ventilated, and their space constraints make it challenging to achieve high R-values with insulation. Pitched roofs offer more space for insulation and can be ventilated with fewer problems.


More space. A pitched roof can create an attic space for storage or possibly additional living space, or both. How much space depends on the house size and the slope and structure of the new roof. A pitched roof may also add visual space if the old roof is removed and the new roof structure is designed for a cathedral ceiling.


Aesthetics. This depends on the house and the owners' taste. A pitched gable roof is the quintessential roof style in most of the Western world. On the other hand, flat roofs have been a characteristic feature of Modern home design for decades -- and for centuries before on various styles of homes. In any case, some homeowners make the conversion for nothing other than aesthetics.
Why Not Convert?
Just because a flat roof leaks doesn't mean it's all bad. Most roof leaks -- on both flat and pitched roofs -- are due to failed flashing (pieces of metal or other material covering joints between a roof plane and intervening elements, such as walls, vent pipes, chimneys, dormer windows, etc.) It's also common that a flat roof of sound design and structural condition leaks simply because the roofing material has failed or was improperly installed (or repaired) to begin with.
If you're fed up with leakage in your flat roof but haven't had the problem diagnosed by an expert, don't assume the design is hopeless. A roofing replacement with high-quality materials and workmanship could solve your problems and give you a roof that lasts as long as any standard pitched style.
Consult an experienced, licensed roofing pro to help you make the right decision about your flat roof.
Philip Schmidt writes for Networx.com.
Updated December 26, 2017.
Looking for a Pro? Call us at (866) 441-6648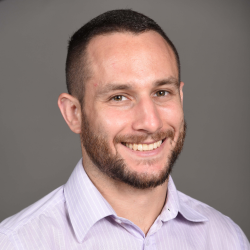 Top Cities Covered by our Roofers