Closet Cleaning Tips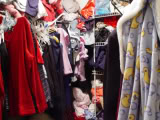 Don't let your closet get this messy!
It's easy to let a closet get messy. The doors can be closed and the contents ignored, creating the perfect dumping ground where things can get out of control. Even if you are not that bad and keep an organized closet, it still needs to be emptied out and cleaned once or twice a year. Here are some tips for cleaning out a messy or not-so-messy closet. If you have closet-cleaning phobia, then why not get some help and hire a professional cleaner or organizer to help you? It really may be be worth your money: Organizing doesn't come naturally to everyone.
1. Empty out all contents of the closet. Depending on how messy the closet is, you may want to make one large pile of everything or keep separate piles of the contents.
2. Once everything is out, it's time for the actual cleaning part. The way you clean your closet will depend on whether it is a walk-in closet, if there is carpet and what the shelves are made from. Even if you do not have carpet, use a vacuum and its attachments to get rid of as much dust as possible. If you have a small, hand-held vacuum, then you may want to use that as well. After the dust is removed, get some rags damp and wipe all around the closet, including the shelves. In addition, you could choose to use a multipurpose liquid cleaner. Just dilute it in water and then use with some rags.
3. Separation Anxiety: The third step entails separating out your clothes, shoes and whatever else you have in your closet. If you have items other than clothes and shoes, then take the opportunity to get them out of there! Closet clutter often results from items which should not be in the closet in the first place. Here are the steps for sorting through your clothes.
Place a few laundry baskets near you and designate them for sorting into categories such as: throw away, give away, store somewhere else and undecided (this basket you'll go through in the end and make your final decision).
Start sorting, but make some rules for yourself. Here are some suggested rules: Anything that you haven't worn in a year either throw away or donate/get rid of. Unless your clothes have holes or tears, then most charities will gladly accept them. Another exception to make here is for special occasion clothes. Unless it's an old bridesmaid dress (nobody ever wears those again!), then save it. You can put special occasion clothes back into your closet or opt to store them in a plastic container that fits under your bed, in a storage area or in a basement. One more rule: If it doesn't fit and it's more than a few pounds off from fitting, then give it away. The last rule applies specifically for shoes: If it's out of style, put it in the giveaway basket!
4. Put it all back! Make a plan according to how much space you have for each type of clothing. Put sweaters on shelves where there is a lot of roof for stacking and consider shoe racks for shoes that you wear often. For shoes that are off-season, consider storing them in a plastic container, as they can be an inviting place for spiders to hide. It will also make it easier to organize the shoes. Consider organizing clothes according to color or sleeve length. Sleeveless tanks, shells and camisoles could go in one area or on one shelf, while long sleeve and 3/4 sleeve shirts belong in another area.
5. Keep it smelling good. Place some cinnamon sticks or potpourri bags in your closet.
Looking for a Pro? Call us at (866) 441-6648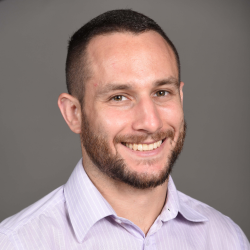 Top Cities Covered by our Cleaning Services