Building a Cob House in a Day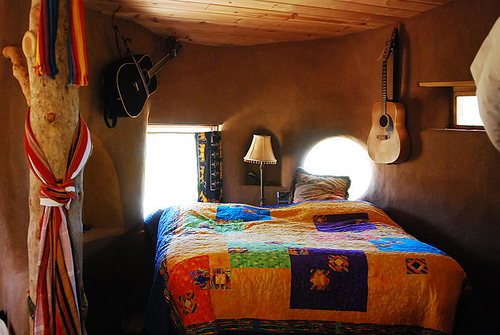 Cob construction, using a mixture of clay, sand, straw, and water to create a very strong, functional, eco-friendly material, is popular in many regions of the world. Looking through galleries of cob houses is always a fascinating tour into some extremely creative minds, as these homes can twist, turn, curve, and defy both logic and gravity thanks to the flexibility of cob. There's also something whimsical about many of them, and something that always makes me think it would be fun to try to raise one in a day with a team of dedicated people.
But could you do it? A team of cob enthusiasts and teachers gave it a shot in Reno last year, although it wasn't quite a day -- their project actually took place over several days. What their test project illustrated, though, was that technically it is possible to build a cob house from scratch in just a few days, from the foundations to the roofing, which is pretty exciting news for those of us who love alternative building materials, fast (and safe!) construction, learning, and teaching.
One of the great things about building a whole house in a weekend is that it provides people with an opportunity to learn about the process from start to finish under the supervision of skilled mentors within a doable amount of time. People interested in learning cob construction may not be able to take very much time off from work, or might be under pressure to bring skills back to their communities, organizations, or other peers.
With a single workshop, people can get the fundamentals. They won't be experts at the end, but they will have had hands-on experience with most aspects of cob building, which they can use in future advanced workshops (including those focused on wiring, plumbing, and other conveniences). People with some training can also work alongside other trained people on cob projects, and can in turn mentor people who are just learning, creating a ripple effect.
But why is it so important to build a house in a day? Many organizations doing relief work in the US and around the world rely on construction that is easy, fast, and reliable. Having as many methods as possible in the arsenal helps them decide on the best choice for a given setting -- and cob offers some clear advantages, because not only does it meet these standards, it's also cheap and eco-friendly. These can give it an edge on some other building techniques that require shipping in materials or spending a great deal of money.
When communities need housing, schools, and other structures fast, cob is one among many options to get them on their feet again after a disaster, and on the path to recovery. The fact that it can be quickly taught and quickly constructed means that people can quickly acquire the skills and go forth to spread them in the community -- as communities rebuild from natural disasters, each new home will teach more people building skills, so community members will be empowered to lead their own recovery, rather than depending on aid.
Plus, the fact that you can build a home in a day (kind of) is just plain cool, don't you think?
Katie Marks writes for Networx.com.
Looking for a Pro? Call us at (866) 441-6648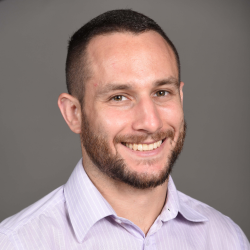 Top Cities Covered by our Remodeling Contractors