Cool Carpentry Project: Grow Light Bookshelf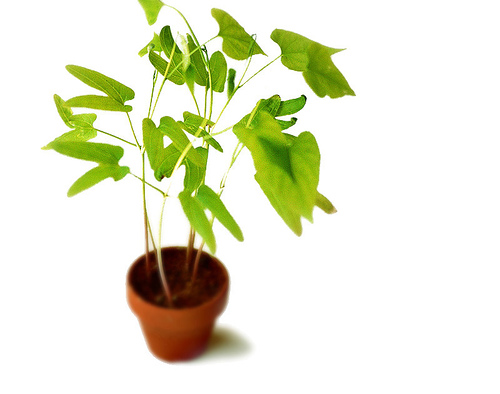 I love multipurpose objects with a passion. They appeal to my aesthetic sense and also to my desire to live a low-impact life: why have three things when I could have one thing that does all three? Plus, they're critical for people living in small houses and working with limited space. That means that I'm always interested in the latest innovative small designs created by people thinking along the same lines I am, which explains why I am in love with this indoor grow light plant stand (and bookshelf!) at Mother Nature News.
Does that name sound like a mouthful? Well, I don't blame you. Here are the features this amazing piece of multipurpose furniture offers:
1. Grow light. It houses a grow light, for people who want or need to start seedlings indoors in the late winter and early spring. The multi-shelved design creates a lot of space for setting up seedling trays and getting things done ahead of the gardening season. (By the way, here's some advice on choosing grow lights.)
1a. Grow lights can also be used for indoor gardening, especially in the winter months. For people who want a steady supply of fresh produce and also live in cold climates, like Chicago's, a grow light is an absolute must. Unfortunately, you have the choice of either hauling it out and setting everything up every winter, or leaving it in place to hang out looking ugly year-round. This brilliant little construction project creates a tidy display and storage space, all in one.
2. Plant stand. It's a plant stand, as, uh, you probably guessed. If you're running out of places to put house plants and you're eyeing every available flat surface in your home, well, here's another one.
3. Bookshelf. It's also a bookshelf. When you aren't starting seeds or growing plants on it, you can totally use it as a bookshelf, or for storage of anything else you want. Set it up by the front door as a catch-all for summer purses and supplies! Tuck it around the corner of the kitchen for overflow space for pantry goods! If you do a lot of summer entertaining, it can be really great to have an extra space ready to hand.
Sold on this amazing piece of furniture yet? Good.
What You Need for this Project
This very basic design has you putting together a simple bookshelf with valances to hide the ugly sides of the grow lights from view. All you really need, as designer Cheryl Long explains, is a hammer and a hacksaw, but it helps to have a power saw for cleaner cuts, and a drill for screws (which hold up better than nails in the long term). The ease of construction makes this project great for those of us who aren't master carpenters, but do really like the idea.
Basically, her design is a modified bookshelf, with mounts for grow lights tucked behind the valances. But we think we can improve on the idea.
Our Hack
Do you have an old bookshelf lying around? How about a freebie from the used store, or a very inexpensive one from the same locale? You can easily modify it by mounting grow lights and then adding strips of wood or other materials to the front of the shelves to hide them from view. That turns this project into an even easier mission -- so you can start growing plants all the faster.
Whether you start from scratch or choose to upcycle some old furniture, once you're done, you can add a variety of finishes to decorate your grow light plant stand and bookshelf. A coat of paint might be all you want, but you could consider stencils, or a colored shelf back (a nice reflective cream or white will help lighten up the shelf for better growing conditions, and add some visual pop). Don't be afraid to dress it up: this bookshelf is a utilitarian gardening tool, sure, but it can also be furniture.
With a grow light bookshelf, you can enjoy Boston gardening in style year round, not just when the weather wants to cooperate!
Katie Marks writes for Networx.com.
Updated April 10, 2018.
Looking for a Pro? Call us at (866) 441-6648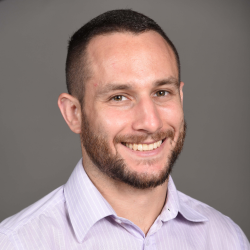 Landscaping Average Costs
Top Cities Covered by our Landscapers