Beautiful Built-Ins For Your Deck
Who doesn't love a deck? There's something about this smallish chunk of real estate (average size is a mere 350 feet) that almost automatically puts folks in a good mood. An awesome-looking deck just seems to say, "Summer fun is on its way, so come on. Join in!" The invitation will be even more appealing if you add one or more of these beautiful built-ins to your basic deck.
1. Shade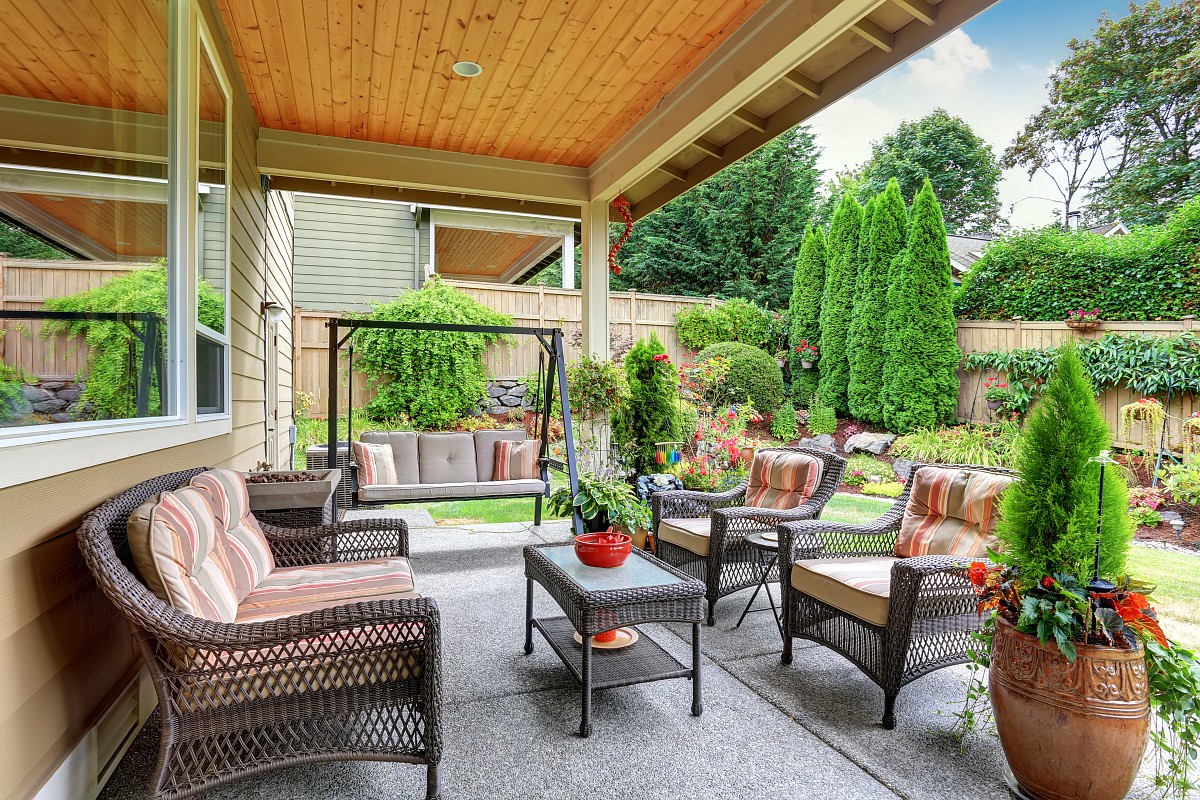 Yes, you can have too much of a good thing … even if we're talking summery weather. When your deck happens to be situated smack dab in full sun, relaxing al fresco can get just a tad too bright, not to mention pretty darn hot. Whew! To shade your outdoor oasis, build in a breezy pergola or partial roof that still gives that glorious feeling of life in the open air. Or how about a delicate wood lattice which multitasks as attractive privacy fencing?
2. Seating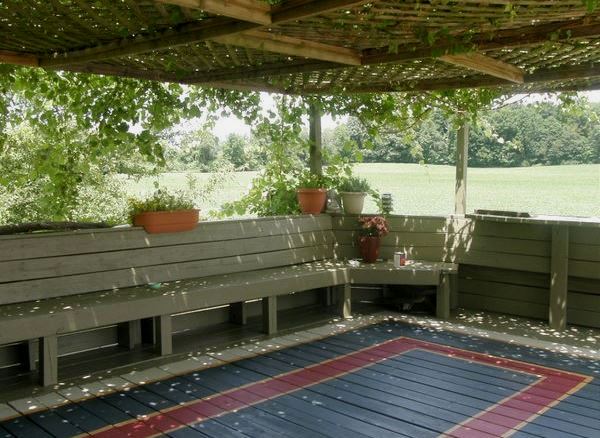 When you have a beautiful, welcoming deck, you'll want plenty of seating to accommodate fresh air-loving family and friends. Why not build in comfortable benches all along the perimeter? (The backs can do double duty as railings.) To create a custom carpentry feel, opt for the same type of wood that your deck is made of -- or finish the seating in a coordinating hue. For the ultimate outdoor experience: install a built-in glider or swing.
3. Table
No doubt about it; the deck is a sociable spot. A big part of that social activity is sharing tasty meals or casual refreshments ... and for that, a built-in table can't be beat. You may even want more than one – a convivial, dinner-sized table plus several smaller surfaces, handily placed to hold a mini plate of tapas or a frosty glass. One of the most creative outdoor tables we've seen comes complete with its own built-in cooler – ideal for chillin' with the beverage of your choice.
4. Storage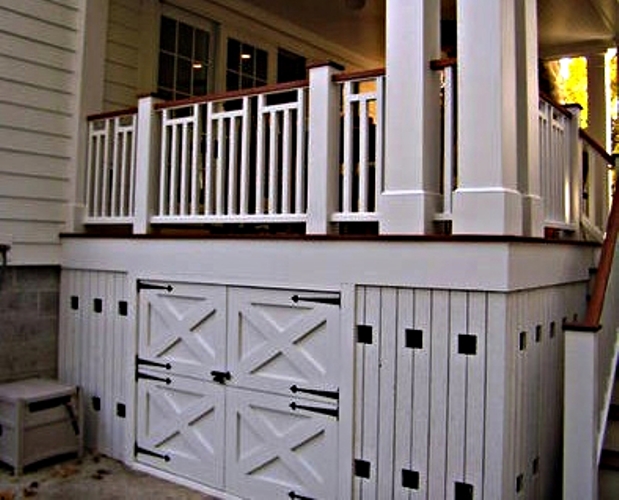 Funny how the simplest outdoor activities seem to require such a lot of stuff! But fret not; build a couple of watertight storage boxes or cupboards into the structure of your deck and you'll have plenty of space for warm-weather gear like picnic ware, garden supplies, and children's toys. Need even more room? Take advantage of your underdeck area to construct a storage locker super-sized enough for bicycles and off-season patio furniture.
5. Planters
Combine two summer pleasures: growing a garden and just lazing around. It's easy with built-in planter boxes right on your deck. This type of container gardening allows you to enjoy your very own pretty posies or organic veggies with minimal need for weeding or pest control. Imagine snipping fresher-than-fresh homegrown herbs to garnish a summery supper out in the open!
Looking for a Pro? Call us at (866) 441-6648