Amazing Tile Floors
Amazing Tile Floors
Choosing the best flooring for your home can be a daunting task. You'll need to take a good look at each of your rooms and decide what your budget and décor will require with regard to carpet or a hard surface flooring material. But once you've decided which rooms will look best with hard flooring, we hope our photo gallery guide to tile flooring will help you get acquainted with what options are out there. One tip to get you started off the bat is to never use glazed tiles for moisture-laden floors like bathrooms or kitchens, since the tiles can become very slippery. Another fun tip is that you can always use leftover tile to spice up a portion of your walls. Have a look through the rest of this photo gallery for more ideas about the ups and downs of 11 different types of tiles.
Linoleum Tiles
Linoleum Tiles: Linoleum tiles are the classic choice for the least expensive and most practical tile flooring that you can get because they are easy to install yourself and have many style, texture and color options. You can even find linoleum tiles that look like wood, quarry or other types of tiles. Check out Armstrong Flooring for other great design ideas. Photo credit: Armstrong Flooring.
Bamboo Tiles
Bamboo Tiles: Bamboo tiles are becoming a popular hard surface alternative to hardwood floors due to the increasing price of hardwood flooring, but also because of its eco-friendly benefits. The Yanchi Carbonized Bamboo flooring pictured above looks like hardwood, but costs less than $2.50 per square foot. Bamboo flooring is cheaper and better for the environment because bamboo is a plentiful resource that grows quickly and can be harvested with minimal impact to the environment. This kind of flooring is also highly resistant to moisture and is easy to clean, as well.
Cork Tiles
Cork Tiles: Cork tiles are another alternative to hardwood floors. The Evora Glue Down Cork Tiles pictured above cost a fraction of the price of hardwood flooring, at only $1.81 per square foot. Cork is made of water-resistant cells that separate the outer bark of certain trees (like cork oak) from the delicate interior. Once a tree is 25 years old, the cork bark can be stripped every 8 to 14 years thereafter. So the same tree can provide multiple harvests, which is much better for the environment than chopping down an entire tree for one harvest of hardwood flooring. Cork tiles can give floors a unique, casual look with their attractive texture and interesting shape options, such as triangle and hexagon cuts.
Stone Tiles
Stone Tiles: Popular stone tiles usually includes marble or granite. However, we recommend you look into slate tiles because while marble or granite tiles can look elegant and quite beautiful, they also stain easily and can be slippery. Therefore, marble and granite use should be limited to low-traffic areas so that they have more of a chance of staying clean. Slate flooring is not as slippery or easy to stain as other types of stone flooring due to its mildly rough surface and protective sealants. Slate flooring is available in gray, black, green, red, orange, brown and blue and often has veins of color running through the tile, such as the Indian Autumn Slate by www.360flooring.com pictured above. Photo credit: www.360flooring.com.
Vinyl Tiles
Vinyl Tiles: Vinyl tiles are affordable and popular, but you need to watch out for texture if you're looking for a low-maintenance floor. Some vinyl tiles are made with tiny indents as part of their patterning, which can trap dirt and require a lot of scrubbing with elbow grease to get clean. If you decide to go with vinyl tiles and want to avoid this problem, make sure you look for vinyl tiles with an enhanced urethane coat finish made specifically to keep vinyl clean with minimal sweeping and washing. Check out Lowe's Online Buying Guide to Vinyl for more information on vinyl flooring. Photo credit: www.naturalhomerugs.com.
Glass Tiles
Glass Tiles: Glass tiles add a luminescent quality to any room and can be professionally stained into a myriad of colors. The Tropical Blue tiles pictured above from www.GlassTileStore.com have a gorgeous translucent finish with the color painted on the back of the tile so that it will not scratch or chip. (Safety tip: You should avoid using glass tiles in the kitchen, bathroom or other areas prone to water moisture or spills because they can get quite slippery when wet.) Photo credit: www.glasstilestore.com
Metal Tiles
Metal Tiles: Metal tiles add a smooth, contemporary look to your home and can be cut into a variety of shapes and sizes. The River Rock Pattern Mosaic Stainless Steel pictured above is just one example of the creative looks you can achieve through the use of metal floor tiles. These tiles are great for areas prone to mess because they are easy to clean and extremely durable. Metal tiles are also a good investment for homeowners looking for a do-it-yourself solution to better flooring because they are easy to install with the use of adhesive and grout. Photo credit: www.metalstainlesssteeltiles.com.
Porcelain Tiles
Porcelain Tiles: Porcelain tile is made from a mixture of clay, and other materials heated to extremely high temperatures, which makes it much stronger than standard ceramic or even granite tiles. It is non-pourous and therefore great for areas that must be hygienic, such as kitchens and bathrooms. Another great quality of porcelain is that it can be made to emulate many different natural stones in a variety of colors, such as the stunning green Galaxy tile pictured above by SouthCypress.com.
Terrazzo Tiles
Terrazzo Tiles: Terrazzo tiles add a unique look to any room. These tiles are made by setting marble or granite chips in concrete and then polishing the finished product to create a sleek, mixed look. Check out Wausau Tile for a vast selection of Terraazzo tiles and decoration ideas. Photo credit: www.wausautile.com.
Quarry Tiles
Quarry Tiles: These elegant tiles are very durable and work well for large indoor and outdoor spaces, as pictured with the above Quarry Tile by Daltile. This kind of tile is great for high traffic areas because it provides great traction and can be laid down in several different ways to provide greater or lesser degrees of abrasiveness. Quarry tiles require precision with cutting and installation and will therefore work best for homeowners working with a larger budget and access to professional contractors. Photo credit: www.southcypress.com.
Looking for a Pro? Call us at (866) 441-6648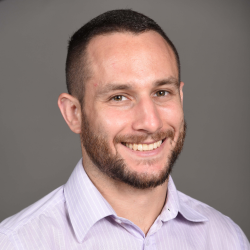 Top Cities Covered by our Tile Contractors